Wash basins, bathrooms... faucets can be seen everywhere in every household, and the faucets are used very frequently. Now, more and more consumers will comprehensively consider materials, functions, and shapes when purchasing basin fuacet.
KOBIA basin faucet is equipped with modern technology and streamlined design, and integrates the retro literary feelings into the new design trend, which makes people shine. This basin faucet has a simple and atmospheric appearance, a natural and smooth shape design, and has been precision electroplated to prevent rust and corrosion. The surface is as bright as a mirror. It feels comfortable and has excellent surface coating. In addition, this basin faucet also supplys hot and cold water with thermostatic function, that making your life more convenient and comfortable.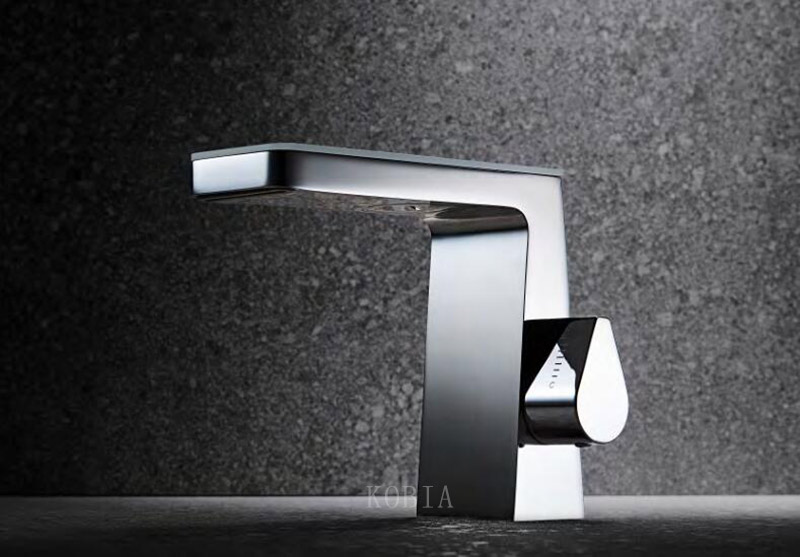 KOBIA prefers low-lead copper, which is cast by exquisite craftsmanship, has good corrosion resistance, is not easy to deform, and extends its service life. In addition, low-lead copper contains extremely low lead content, which does not pose a threat to human health and is relatively healthy and environmentally friendly. This handle is designed on the upper end of the industrial style basin faucet, so that dirty water during washing is not easy to splash on the handle, which is cleaner and more practical. Select high-quality aerators, the sound of the water is small, no noise; the water flow is soft and does not splash when used, and it will take care of your hands. Moreover, the bubbler can be easily disassembled, which is convenient for users to clean the basin faucet or replace the bubbler.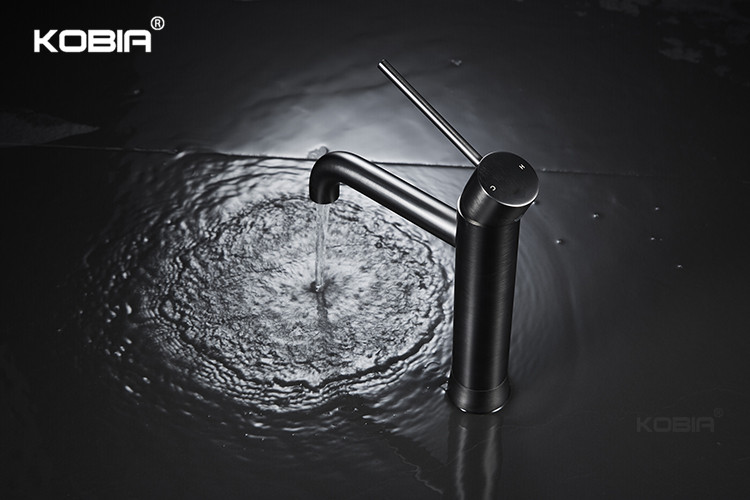 What's more worth mentioning is that the valve core of KOBIA basin faucet is ceramic. Relevant research shows that the ceramic valve core can still be operated smoothly and effortlessly after more than 600,000 switch operations, and can be used for a long time. The ceramic material has high tensile strength, is not easy to deform, and has good sealing performance. The ceramic valve core makes the basin faucet less likely to leak water droplets, and also achieves the goal of environmental protection and water saving.