If you wish to replace your old bathtub or renovate your existing bathroom from scratch, you can discover a variety of freestanding soaking tubs to meet all your requirements. Buying a freestanding soaking tub involves deep consideration of its size and style, in addition to the material (i.e. cast iron or acrylic) type that tubs are constructed. The majority of users prefer eye-catching, chic, and attractive models that instantly grab your attention when anyone enters your bathroom.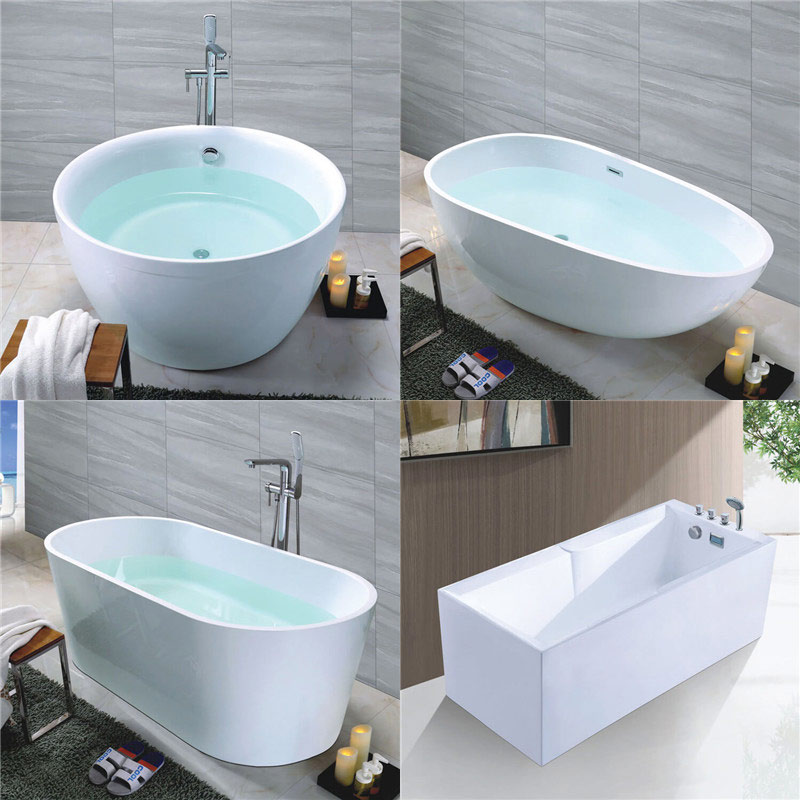 Here, we have synthesized an indispensable guide to help you make important decisions when purchasing the high quality freestanding soaking tubs for your bathroom.
Bathroom Size
Firstly, you need to measure the dimensions of your bathroom around your furniture. The idea is to construct a diagram of your current bathroom to gauge the amount of room needed to install your new freestanding soaking tub. You should also guarantee you measure the whole area around the door to ensure the door can open and close easily. You should also confirm that your freestanding tub is arranged in the incorrect place to prevent the door from causing irreparable damage.
Freestanding Soaking Tub Size
Rather than make rash decisions, you should recall that the structure must fit inside your house, and through the doorway, so it can be moved upstairs. This may also encompass the act of revolving the tub up the stairway and down the hallways. Therefore, it is imperative that all hallways and stairwells are measured so the freestanding soaking tub can accurately be maneuvered upstairs without being damaged.
Freestanding Soaking Tub Depth
Once the dimensions of the house and bathroom have been measured, you should reflect on the purpose of your bathtub. If you enjoy a prolonged and lavish full-body soak, you require a deep bathtub that provides a spa-like feeling. Maybe you could profit from purchasing a jetted tub with a massaging air system, or perhaps it's more stress-free to install a simple tub just for soaking only.
Freestanding Soaking Tub Length
Another factor to consider is the height of people residing in your household. If your family members are short, you may not require a shorter freestanding soaking tub; however, longer family members require longer designs. Moreover, if you need an extraordinary freestanding soaking tub for larger bathrooms, you may consider purchasing a freestanding soaking tub that is equipped for two people to soak in sync.
Styles
With any fixture in your home, you must ensure your tub matches your bathrooms' interior decoration. Freestanding tubs come in a variety of different shapes such as an oval and rectangular freestanding tub. Therefore, it's possible to select the perfect tub design depending on the style of your bathrooms' furnishings, and its overall dimensions.
Other preferences are whether you want your tub is to be raised from the ground, or a decorative pedestal or plinth. By elevating your freestanding soaking tub, you can make it the epicenter of your bathroom in conjunction to impressing anyone who enters your room.