Kobiabath attended the Argentum Senior Show in May 2nd - 3rd, 2017, Thanks for all the customers to make our show successfully.
Argentum is the leading national trade association serving companies that own, operate, and support professionally managed senior living communities in the United States.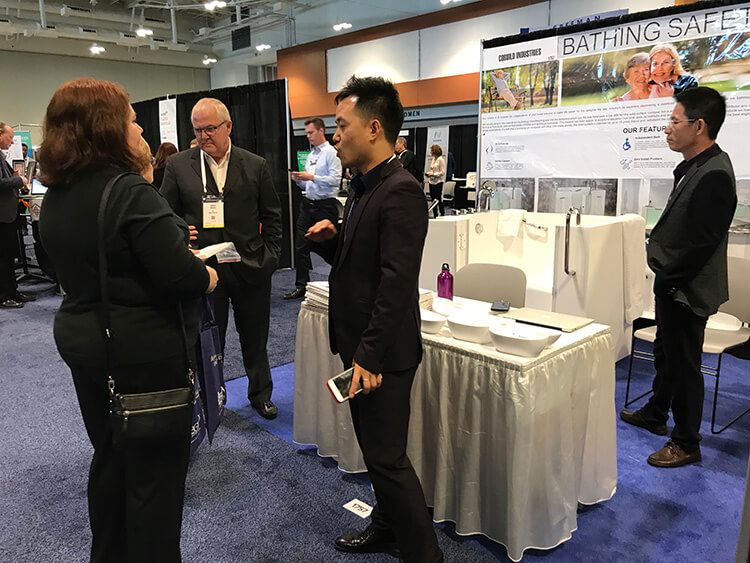 The elders especially the hypertensive and cardiopath will feel tired and giddy, even easy to slip and fall for standing bathing. The walk-in tub is convenient in and out and people and take the shower by sitting that the elderly never worry about slipping and feeling tired and giddy. Also, walk-in tub is applicable to the disabled. They can feel free and relaxed to enjoy the bath and reduce the dependence of their families. What's more, the walk-in tub is safe and comfortable for pregnant women that they can enjoy the mother and infant SPA.

Kobiabath always force on senior's safe.
High quality material, KOREA PMMA and UK PIGMNET corian stone , import acrylic, famous brand hardware; Two safety grab bar and safty door lock.
So market like our product. In 2016 turn over is 8 million USD, North American, Spain, Norway, Germany have wholesalers.