How About Kobiabath Acrylic Freestanding Bathtub?
For those who like to soak in the bath, when the new house decoration, will consider in the bathroom to place a bathtub. At present, the type of bathtub has a variety of, soaking acrylic freestanding bathtub is also a more fashionable one. Acrylic soaking tub has a rich shape, lighter weight, surface finish is also better, so popular with people.
From is everything with the Kobiabath acrylic freestanding bathtub in white. Clean lines and curved corners bring this modern sanctuary to any bathroom. Let the smooth interior and exterior lure you in to a relaxing haven. Our high quality Acrylic construction is both strong and light. Due to the insulation of acrylic, these tub will stay warmer longer than other tub materials. The included drain allows for fast and easy drainage. Complete the look with a freestanding tub filler.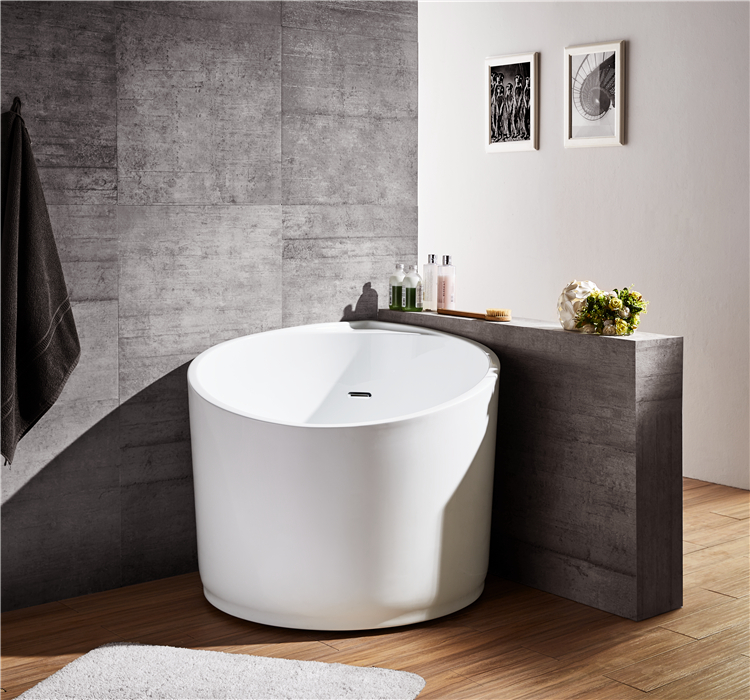 Acrylic freestanding bathtub is made of artificial organic materials, modelling is very rich, and the cylinder body is composed of acrylic surface layer and glass fiber resin reinforcement of the inner compound into, in the purchase can be by tapping the cylinder body to judge the quality, if there is no empty sound, it shows that the surface layer and the lining is a close combination, is a better quality of the bathtub.
  It also has a more formal name, that is, glass fiber reinforced plastic bathtub, it is not only rich in shape, the surface is also very smooth, uniform color, weight is also very light, there will be no delamination and bubble phenomenon.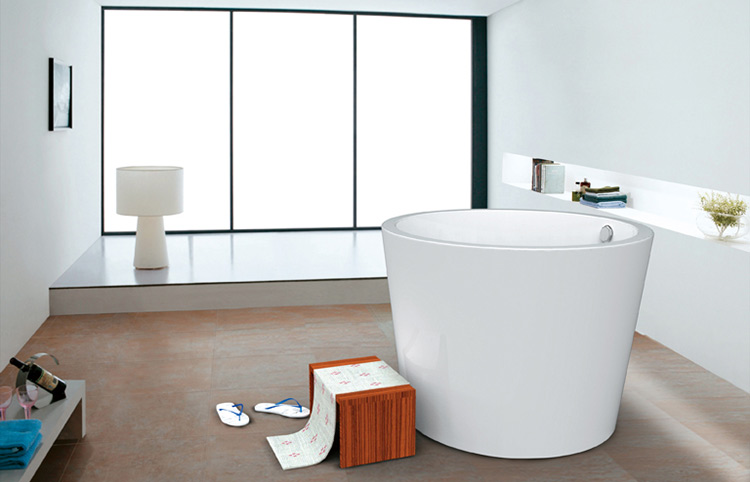 Bath bathtub Insulation effect is very good, because it heat transfer is relatively slow, even if it is very cold winter, contact with the skin will not have too cold feeling, and if the collision will not be greatly damaged.
Acrylic Bath raw material is a byproduct of deep-sea oil refining, compared to other materials of the bathtub cost is relatively low, cheap, and performance is very good
Use the bathtub to pay attention to maintenance, this can prolong the life of the acrylic freestanding bathtub, but also to maintain a bright appearance: every week to clean the bathtub, to ensure that the bathtub after each use to keep dry; use neutral liquid cleaners and flexible cloth or good sponge to clean the bathtub, do not use abrasive, strong acid or alkaline cleaning products ; Do not leave metal objects in the bathtub, they will make the bathtub rusty and dirty surface. In addition, the effect of baking soda powder to eliminate dirt is also good.