20th of December, 2018, we received a call from an Algerians customer who found us from our website. He said that he is planning to open a baby spa center and our whirlpool infant bath tubs will be a perfect match.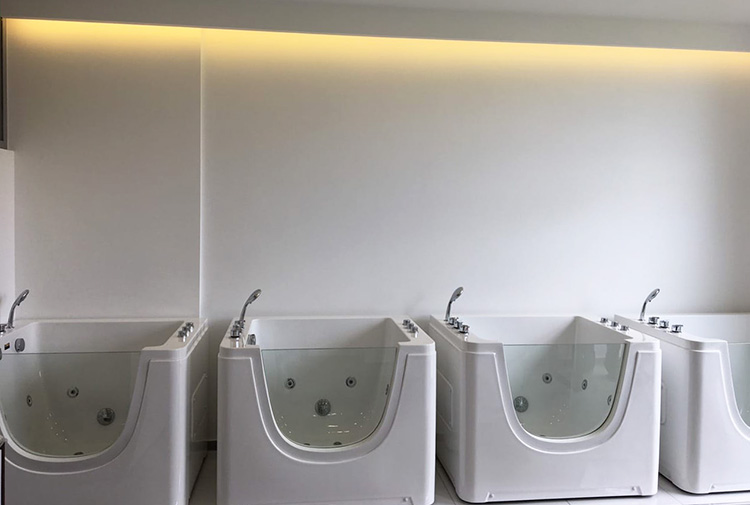 In order to let the babies enjoy a soft bath, the customer did not want too much function on the whirlpool infant bath tubs. So, he chose one of our most popular customizable whirlpool infant bath tubs k-531B. To meet the customer's demand, we decided to do custom function by removing thermostat, ozone and digital control panel. In that case, the cost can also be reduced.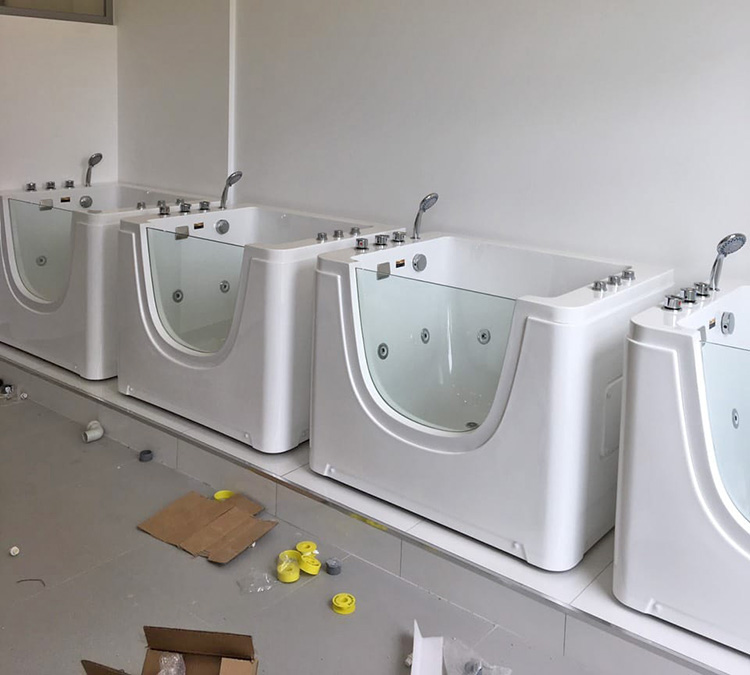 We kept in touch via WhatsApp, to let the customer better known our products, we also provide factory photos, videos of infant bubble bath tubs. The customer were very happy with our service and placed order of 10 pieces infant bath tubs after his shop has been established.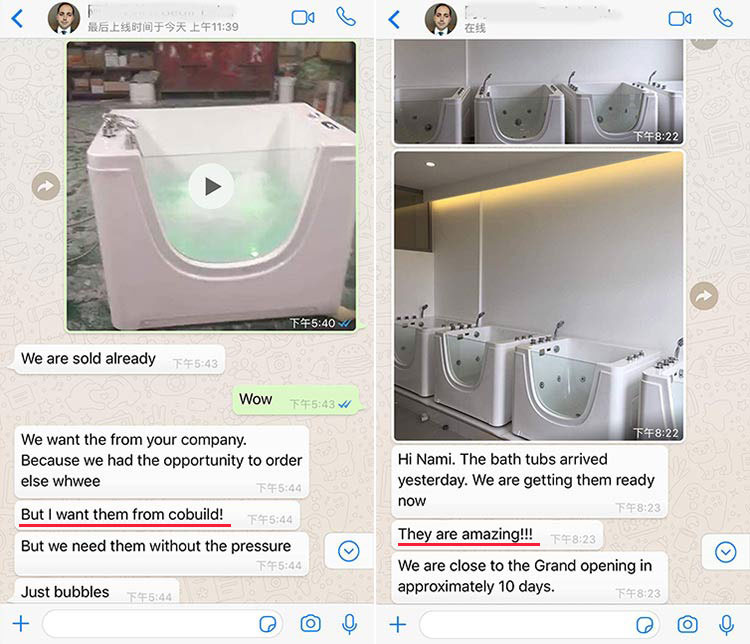 After 30 days of shipping, the customer finally received products happily and send us photos with gratitude. 'whirlpool baby spa bathtub are amazing' the customer said. They will plan to opening more baby spa.
Another successful case from our customer! Our whirlpool infant bath tubs will always bring happiness to babies and parents.
Date:  Jun 15th, 2019
Published by: KOBIA Team (COBUILD Group)
Next: Bathtub in Baby Spa Center, Netherlands