The tub tucked away in your home's master bathroom is so much more than a place to get clean. It's a calming refuge and therapeutic retreat after a busy, high-pressure day. Tub trends indicate that bathtubs are primarily used for soaking, while shower time is mainly for cleansing. The soaking tub has become the destination for relaxation amid today's fast-paced lifestyles. Also,the soaking tub is the new master bath trend.
"The individual soaking tub is very popular, as personal decompression has become a priority with harried consumers," explains Kalpesh Nanji, Director of Product Marketing – Bathing at American Standard. "Our increasingly connected world has made solo relaxation even more appealing to many homeowners, who view a good soak as the ultimate in 'me-time.''
The following are the factors that make the bath tub a new master bathroom trend:
1. Freestanding – Rather than the traditional configuration that nestles a tub into a corner of the room or skirted/alcove tubs that span one end of a bathroom from wall to wall, freestanding tubs are increasingly popular. Designed to be self-supporting, freestanding tubs like American Standard's Cadet Freestanding Tub can create an elegant, luxurious focal point in any bathroom. Freestanding tubs also lend themselves to deeper bathing wells, providing users with a more satisfying immersion while they soak.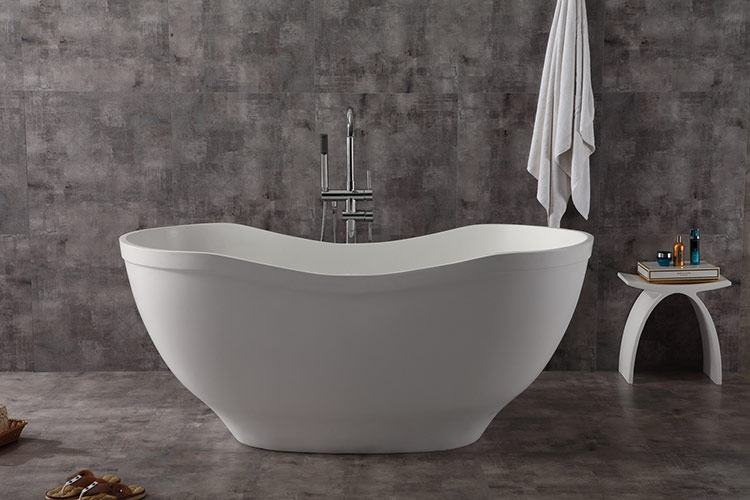 2. Soaking – While many homeowners still enjoy the relaxing and therapeutic benefits of a whirlpool experience, non-jetted, soaking tubs are appearing more often in new construction and bathroom renovations. The comparative size of whirlpool tubs, which need more room to accommodate jet machinery, may contribute to some homeowners' preference for smaller, sleeker soaking tubs. Other homeowners appreciate the greater depth of soaking tubs.
3. Single-person – More homeowners are opting for single-person tubs, rather than large, two-person units. One reason might be the perception of a soak as a singularly relaxing experience. For many people, tub time is an opportunity to get away from everyone and everything without leaving home.