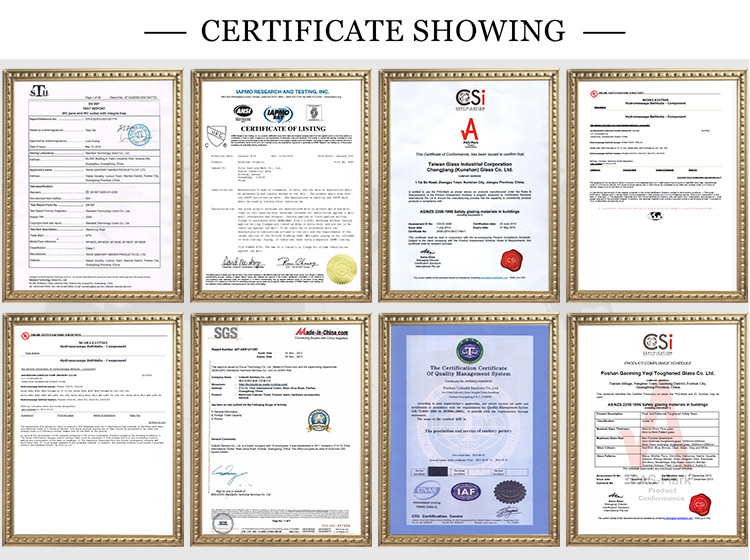 KOBIABATH bathtub have been passed the international CUPC certificate since January,2015.One piece plastic bathtubs are manufactured with or without walls and with right or left hand outlets.Bathtubs intended for installation against a wall shall incorporate and integral,factory applied or field applied nailing flange in accordance with IAPMO/ANSI Z124.1.2-2005.The bathtubs are in compliance with the national plumbing code of Canada(CSA B45.5-11/IAPMO Z124-2011). 
The pumps and heaters of hydromassage bathtubs have been manufactured under UL'S follow-up service.The toughened safety glass skirting of whirlpool bathtub which comply in all aspects with AS/NZS 2208 and the Product Assessment Scheme document,issue since July,2014 by CSI.
KOBIABATH Walk in bathtub are highly welcomed by seniors,especial for USA and Canada market,as the earlier bathtub manufacturer and pioneer,we got the design patent for opening door which make bathing easier and safer,the ale overflow is built integral to the body of the bathtub and leads down to the drain assembly.  A complimentary pop-up drain (1 3/4" threading) and hiding pipe have been granted by Chinese Government.