Early this morning Kobia team got a video from Uzbekistan. It is a video of a baby spa center opening ceremony from our client Mr.Khusniddinkadirov. Congratulations to him!
From inquiry and communication to placing orders and successful arranging shipment to Tashkent it is really not easy. Client chose us because he do the research and found we are professional and top class provider for baby spa bathing tubs and already be a well-known brand in whole European countries.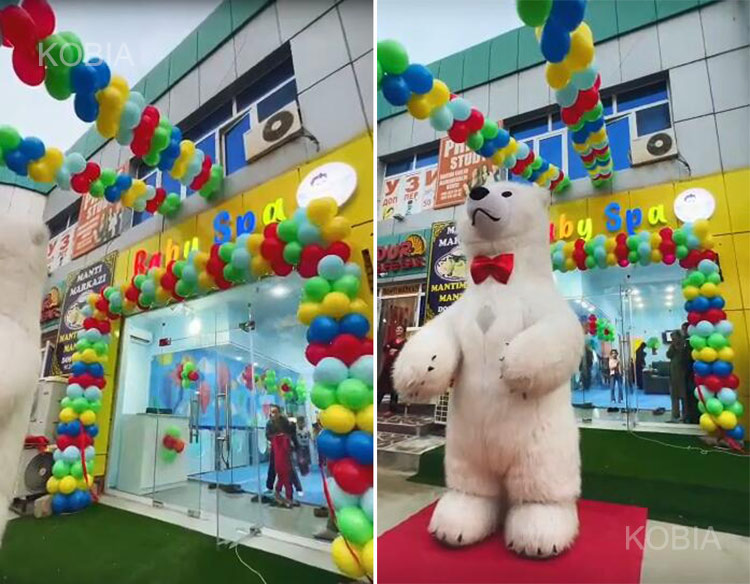 After placing order, to find the right shipping company to delivery the tubs to Tashkent is very difficult as most of them do not serve this line. Clients tried to send by air, we suggest him not to do that considering the very high cost. Finally we found one who can help to send baby spa bathing tubs to Tashkent. Later on when goods arrive the border it needs lots of documents, luckily we have all of them, this is also why most clients chose Kobia to supply baby spa bathing tubs for their baby spa stores as we have provided so many tubs to different countries and areas and we know what the requests for local regulations of the government.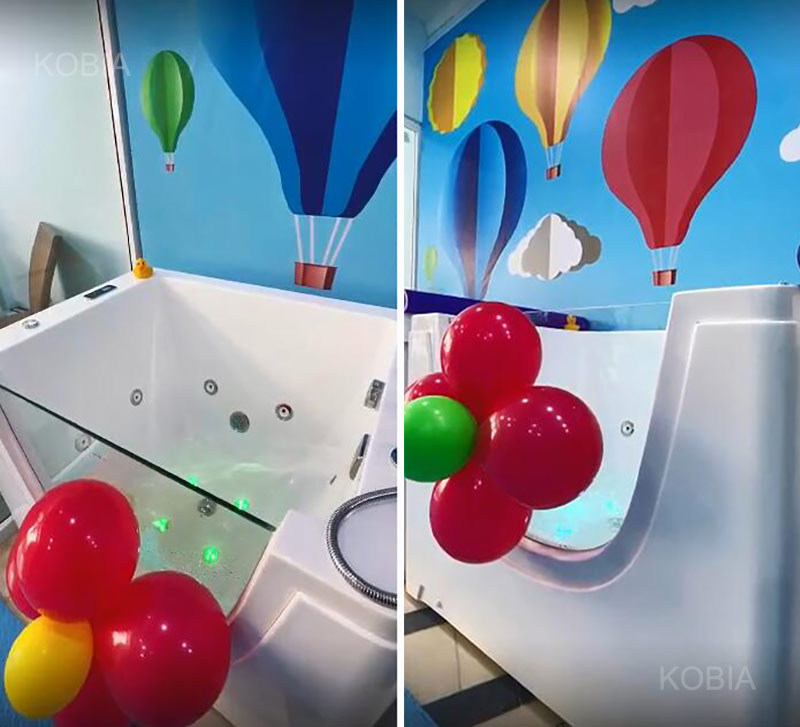 Finally client Mr.Khusniddinkadirov got the baby spa bathing tubs and he immediately decorated the baby spa store and present us such an amazing baby spa swimming center, he successfully created a happy world for babies in Tashkent.
Mr.Khusniddinkadirov told me he wants to open more and more bay spa shops in Uzbekistan and the markets around the capital are also potential he also wants to be our distributor to provide more baby spa bathing tubs and matched equipment for those who want to open baby spa stores
We're happy and expect the lasting booming of Uzbekistan baby spa markets. Wish all our clients successful on providing baby spa service in their markets and bring joys and heath to the babies and families locally.
Kobia bath will keep providing quality and safe products to all world-wide baby spa stores.