Acrylic Soaking bathtub in Reethi hotel-Maldive
In August 2017, a couple of Maldivian clients came to our showroom for doing purchase for a 5 star luxury resort project. As a bathtub manufacture, 90% of our products are exported to oversea. With all experience of foreign trade, we can always help new buyers to get the right products and protect their project and money is safe.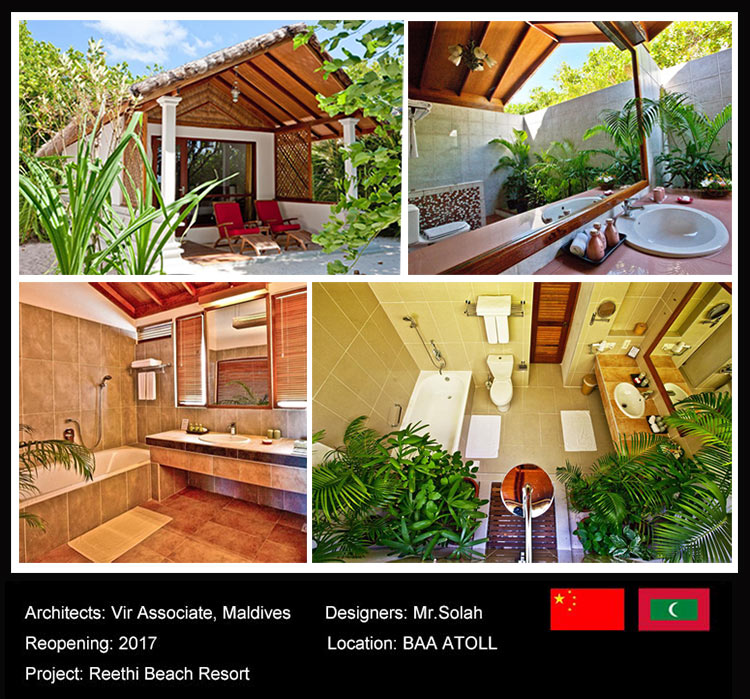 When we have conversation with the clients - Vir, one of our clients, he simply explained the product they needed and the standard of their hotel. They have there own design of the acrylic soaking bathtub, and provide us the drawing with specification. After that, we show the Vir the quality of our product - 8mm thickness of the arylic sheet and fiber glass we will use. What most import is that some of the factory will add lots of powder to bring down the cost but the product will be easy to be broke and can't last long. However, we use import acylic sheet and show the customer how smooth and flat of the product surface, no wave and paste with import resin which is also reach to the international standard.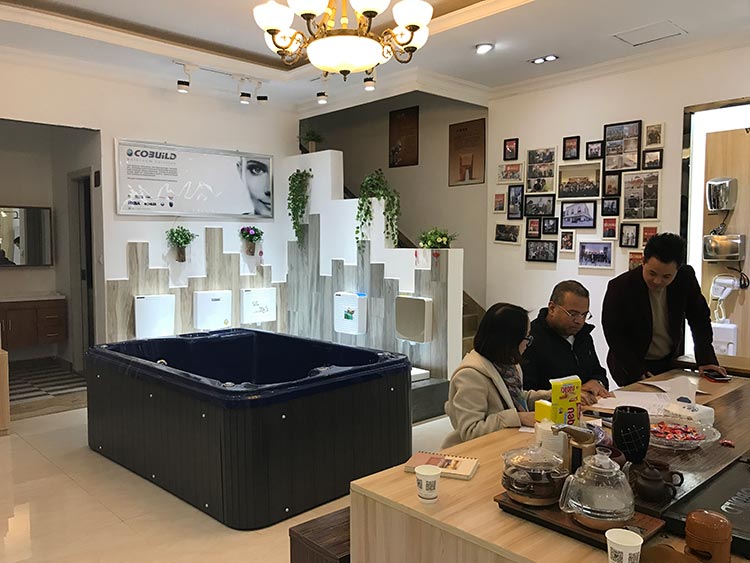 After one week, the customer decided to confirm the order from us and paid through T/T. Then we started to make sample of the acrylic soaking bathtub and send pictures to the customer to confirm. We got response from Vir who sent via email. They are very satisfied with the sample we made and told us to go ahead with the production of the bulk order.After these order are all shipped to Maldives, Vir sent us another PO through email. 
We are very grateful to Vir's trust. Also welcome anyone who is reading this page will choose us as your bathtubs supplier. Enjoy one-stop and professional service.