Corian Bathtub in Poly Rongchuang-Foshan
Poly Rongchuang Villar Garden is a 5-star luxury hotel which located in the international ecological residential area of Lvdao Lake,Chanchen's business district,offering peace,relaxing,harmonious living space.The total construction area of the hotel is about 30,000 square meters,and the supporting facilities are improved.
Our main product of cooperation with the hotel project is k49 solid surface corian bathtub,  which has been specified within unique concept to a soaking enjoyment. The corian bathtub is matched by a travertine top vanity,and separated with opaque shower glass,which creates a sense of intimacy and highlights the lining features in the bathroom.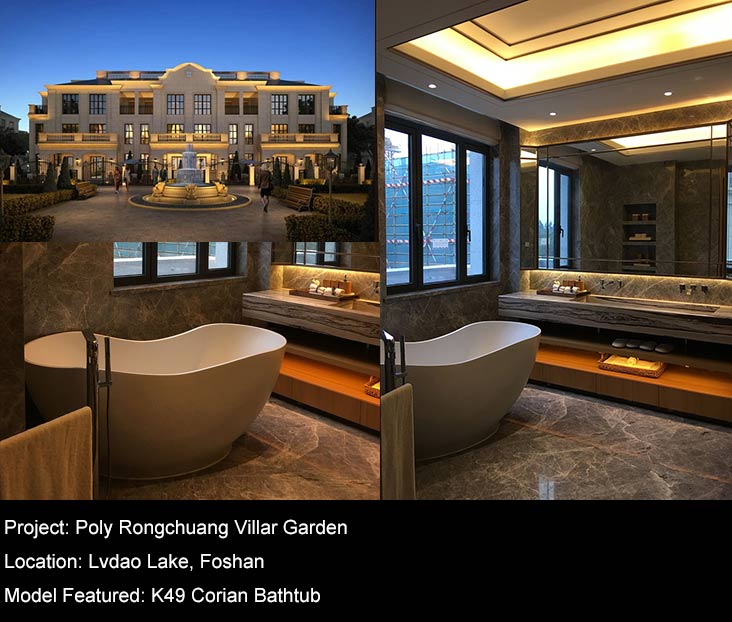 •Ultra Contemporary freestanding design
•Comes complete with integral plinth
•Made from Volanic Quarry Stone
•Easy clean high gloss finish
•Overflow available on right or left side-please specify
•Optinal brass drainer cover or Matt stone cover
•No faucet holes on deck of tub-suitable for wall mounted or floor mounted tub fillers
•No visible piping