The protagonist of today's story is  a beautiful lady from Switzerland. Her name is Kaltrina. The owner of the BABYLUX baby spa center. When Kaltrina chose KOBIA as her supplier of the baby spa center, she confidently and proudly said, "I have done a careful market research, among so many providers of baby jacuzzi hot tubs and transportation of all the products prepared in China. It only took her a few months from having the idea of set and other matching products, only KOBIA has had the most successful cases in the entire Europe and other areas of the world, the number is also the most, it reaches more than 3000 stores are using their baby spa tubs and matching products. and it is obviously that it has become a brand supplier in the baby spa industry.It shows the professionalism and patience of the company. From the selection of baby jacuzzi hot tubs and matching products such as baby cups, bibs, small toys, etc., also including how to make package to save money in order to fight against the increased almost 10 times of shipping costs. The whole process I felt that Kobia is not only a provider of products but also an expert who guides customers in the whole process on how to open a baby spa center, and make it personal and excellent."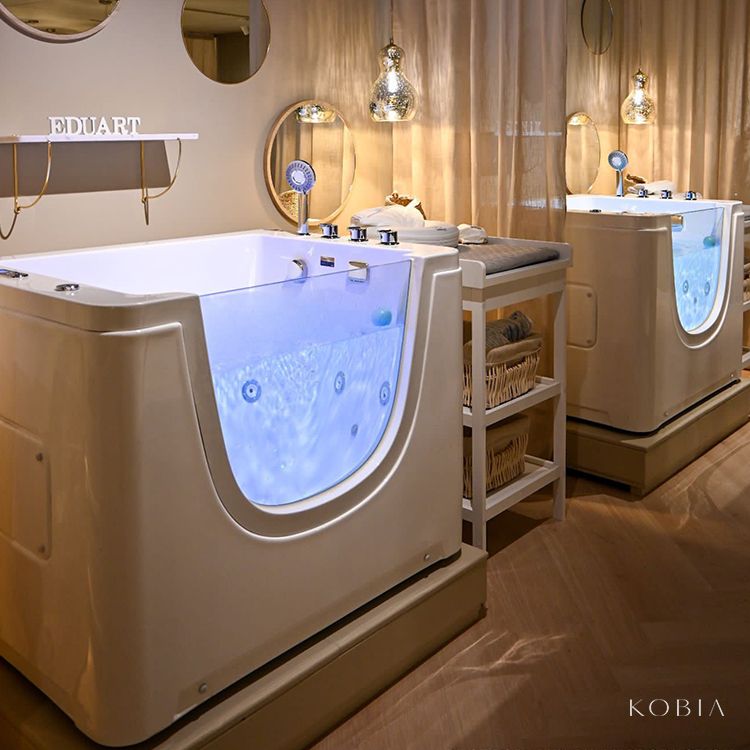 That is to say, Kobia is an expert in providing a professional solution for a baby spa and help to make it come true. Of course, today our protagonist Miss Kaltrina also gave us and markets a big surprise on her baby spa center BABYLUX, she is completely different from what we thought at beginning "Maybe she a beautiful lady who was just trying to do something to kill time". But it is not the truth. The whole process was communicated between the general manager Eric Ming of kobia and Kaltrina herself.Eric constantly encouraged her to work harder to conceive her dream during the epidemic period and then make the career dream of an independent lady closer and come true when pandemic ends.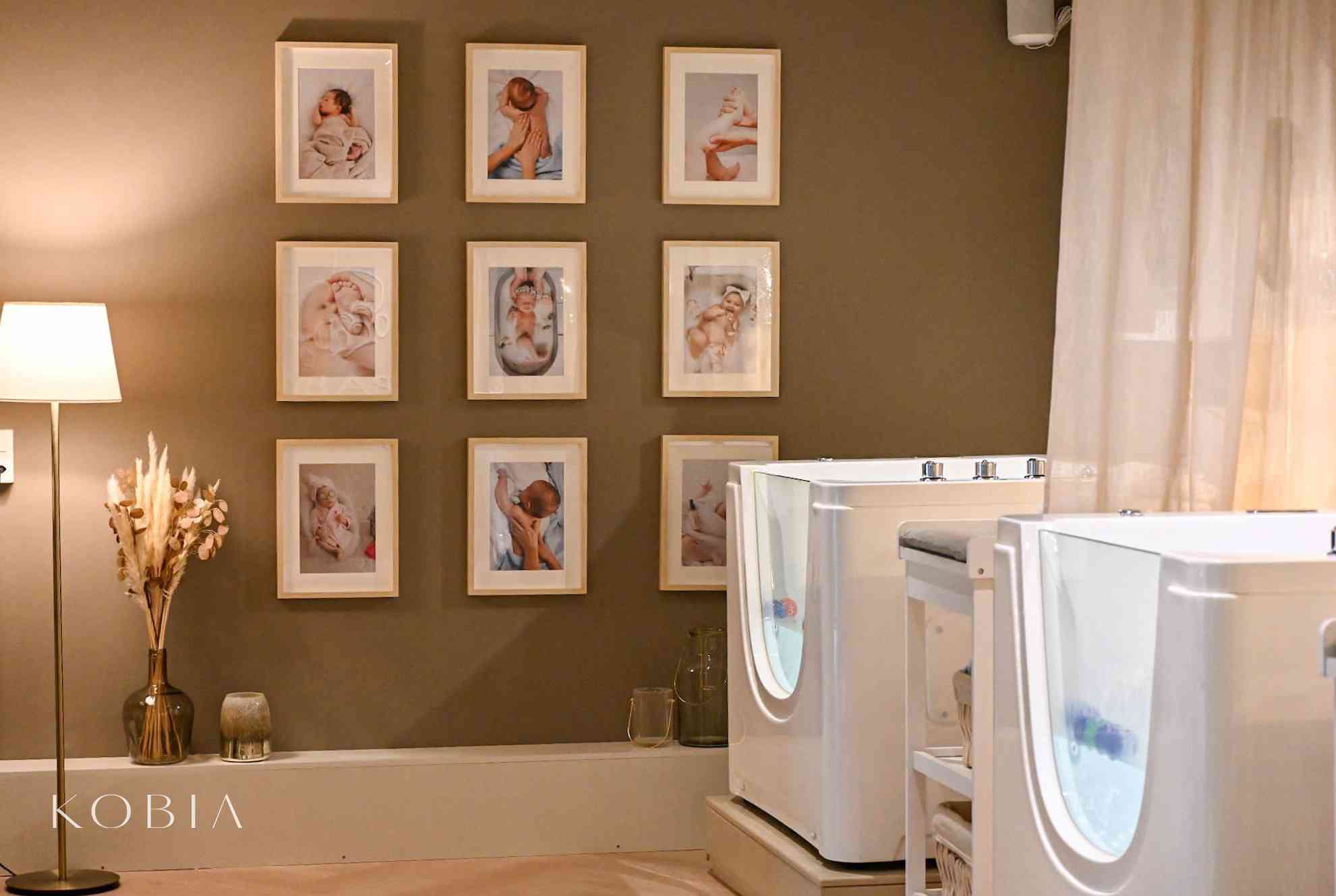 Kaltrina is a little different from other baby spa stores owners, she started from selecting the baby spa room decoration products that she likes and the toys that the babies like, and then before renting places for bay spa center she decided to the Netherlands to learn the professional nursing knowledge of babies. After everything was done, Kaltrina let Kobia help arrange the production of baby jacuzzi hot tubs and transportation of all the products prepared in China. It only took her a few months from having the idea of setting up baby spa in April to the date of BABYLUX opening.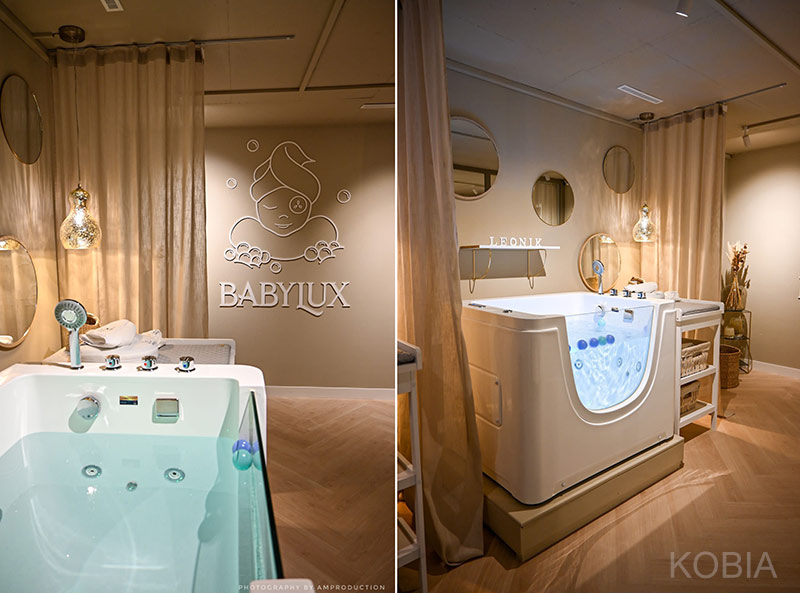 I admire Kaltrina as a modern lady who is with dreams, courage and execution.we respect all ladies who are independent and charming like the rest of our other baby spa owners. She also told our general manager Eric that she would learn to open more chain baby spa centers to serve all the babies in her country, she has the confidence to do BABYLUX as well as  other excellent baby spa storekeepers in France, Holland, Belgium, Germany,UK etc., She aims to give all babies very comfortable spa and care, also provide the new parents a comfortable space to rest,relax,enjoy looking their babies swimming....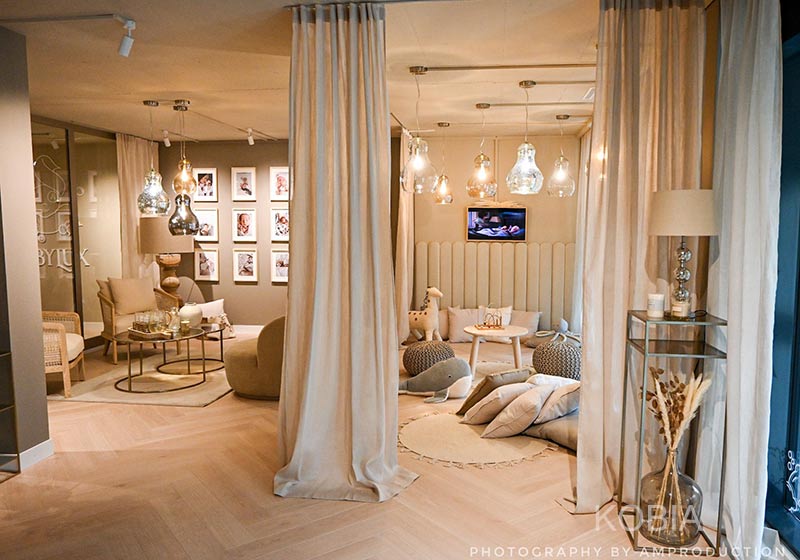 Friends who are in Switzerland welcome to the store of our today article protagonist to observe and bring children to experience it.
Tell Kaltrina you go because see this article there is discount or small gifts. Below is the BABYLUX center location:  
BABYLUX GmbH
Heimstrasse 10 8953 Dietikon