Bathroom Designed with Bathtub — Enjoy the Time After Your Tiredness Every Day
Bathing is a very comfortable thing, and it is also a very healthy thing. It is a happy thing to have a bathroom with a bathtub at home. Kobiabath shared some bathroom designs with bathtubs for everyone today, and I hope everyone can have a pleasant time after the busy work every day.
Use a bathtub instead of a shower room. In fact, it doesn't mean that you can only take a bath. Usually, our shower is also OK. You can also sit and be safer and more convenient.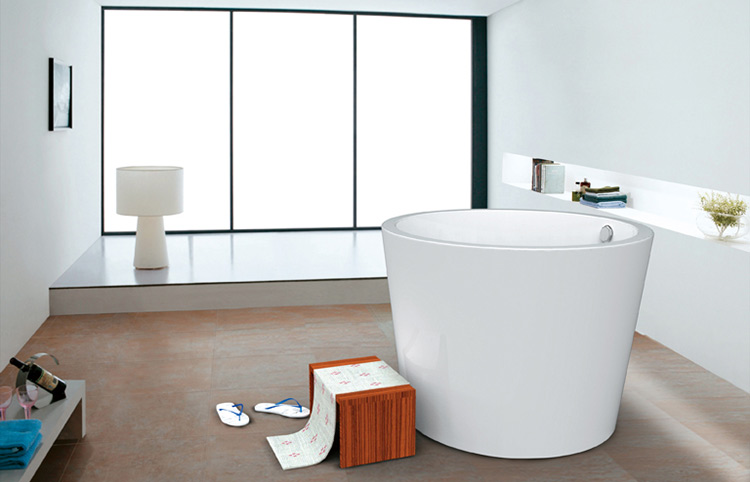 Bathroom designed with bathtub, when you need it, you can enjoy the comfort and coziness of the bath. We feels that after taking a bath every day, how comfortable it is.
The value of the bathroom is also important. We can consider leaving a part of the colored wall on the wall to embellish the simple, white bathroom. Or use wall tiles to create a cool bathroom design, sitting in such a bathroom for a bath, is also more comfortable to enjoy. You can also put some cute patterns on the wall. I believe that sitting in the bathtub and watching these cute patterns on the wall will make you feel more interesting when taking a bath.
In addition to these designs, Kobiabath Japanese soaking tub is also suitable. For small units, it is possible to put a bathtub down. A mini bathtub like this, although you can't lie down in the bath, you can sit down.
Even if you do a bathtub, dry and wet separation is also could be consider, use a glass door to make a partition, and lock the water vapor in the bathtub area - this is also practical.
Are these bathrooms with bathtubs suitable for your home? In fact, no matter how big the size of the bathroom, it is ok to put a bathtub. The small bathroom chooses a mini soaking bath. The family feels that bathing has always been a very enjoyable thing. The grade, choose to install a bathtub in the bathroom is always right.