To choose a place for running a baby spa that would be very important, a bad location could be destroyed the float business. So i'd like to have some advices for selecting a suitable place.
1.Near the women-children special hospital.
Many parents come and go often, which make them knowing more about the baby . and it's much convenient for mother to take the infant to enjoy the baby hydrotherapy and tub floating . It is a good place to be advertised publicly, as most of parturient have been learning the baby hydrotherapy knowledge when they are in hospital. That would be much easier for them to have the consensus.
2.Near the young couples community.
It's much higher birth rate, and the young couples pay more attention to baby sensory and cognitive training, which would be good option for the toddler to enjoy the spa.
3.Near the middle or high-class new residential community.
With the improvement of people's living standards, people intend to the wellness of the quality of life, especially the infant training and development.
4.Near the children's activity area.
It's a best place for the family who have more than one kid, usually they will take the elder kid to the play area, while the little baby can enjoy the baby hydrotherapy. It's a good idea when the elder baby is playing and the other little baby is enjoying the hydrotherapy.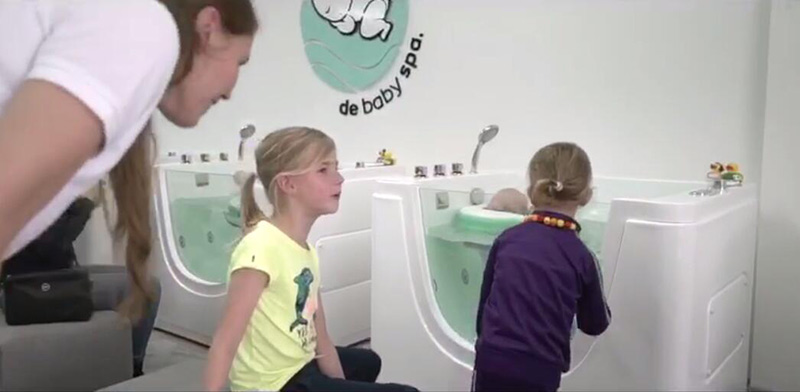 5.Surrounding of the day nursery, salon, child store, maternal and baby care.
It is cluster effect when the baby spa is nearby; meanwhile it's a relaxing massage area both for the baby and the mother.
Once you chose the right place it's 50% of success rate. Wish you a good beginning with Kobia baby spa tub manufactory, let's work and develop more markets with you. The baby hydrotherapy team will become strong and much professional with you.