It is Honor to Receive the Famous Italia Bathtub Designer – Daniel
It is honor to have known the famous bathtub designer Daniel from Italia who has cooperated with Kohler for many years. It is happy that we have won his positive comments on Kobiabath products' quality and designs. Kobiabath team is always trying best to bring new concepts designs to our customers. 2018 Kobiabath main Design theme"simple but elegent, simple but comfortable, simple but aristocratic" .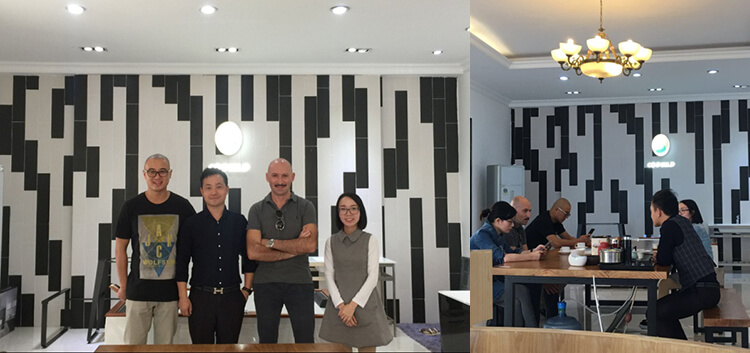 Nowadays, in the development of science and technology, we must also adhere to the R&D and innovation of bathroom products, are eventually meet the needs of users. Every brand has its own orientation, each sanitary ware enterprises need to consider how integration on the basis of our current technology and meet the needs of the consumers, for your users to create products that meet the user requirements, this is the combination of science and technology and enterprise, enterprise is used to make products, science and technology is used to solve the people need, so it is the combination of a product.In this process, the existence of design elements is indispensable.