The official name of acrylic bathtub is fiberglass reinforced plastic bathtub, English acrylic is homonym. The surface material is a methyl ester C. The thickness of the acrylic sheet before shaped is over 3mm, the bottom is covered with many layers of fiberglass, enhanced with specialized resin. Finished bathtub should be even color throughout the whole tub, the surface should be smooth, non-hierarchical, no bubbles etc. The tub should be combined with the fiberglass very solidly without peeling.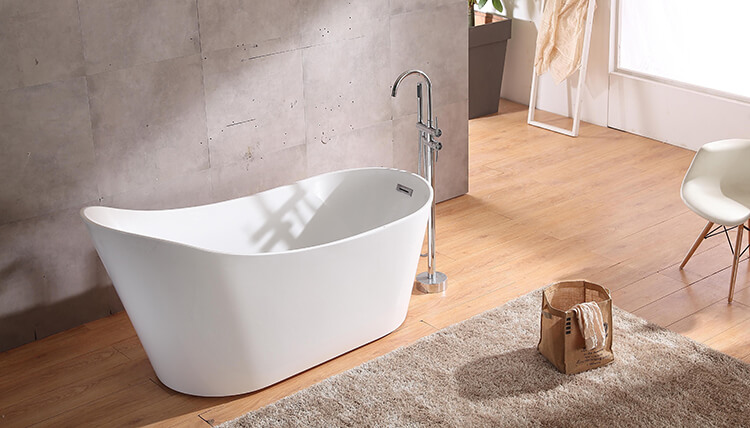 Acrylic bathtub is low carbon and environment protection, widely styles, light weight, easy installation, low maintenance; so, more and more construction projects and families start to use it.
Acrylic bathtubs are less expensive, better warm keeping, high gloss with a wide range of colors.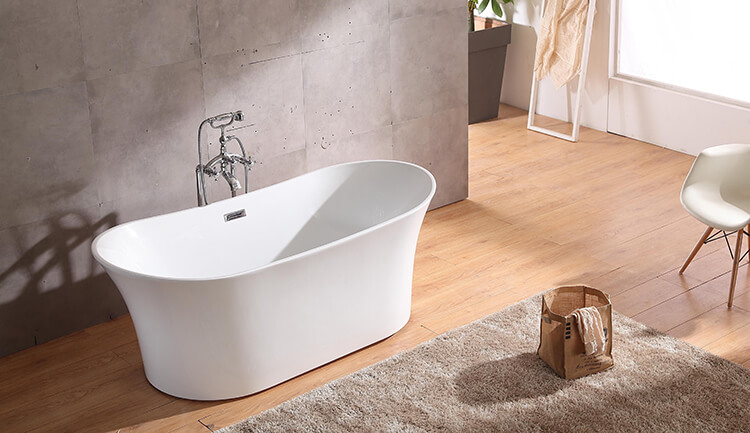 Acrylic bathtub hold the heat better and keep the water warm longer after you initially filled it. You will have no feeling of "cold" when touch it. Compared with cast iron bathtub and steel bathtub, it gives you the feeling of "warm and soft" instead, and won't make your body pain. Because of better reprocessing performance, acrylic bathtubs can be molded in larger sizes than standard bathtubs. They are ideal and perfect material for producing whirlpool bathtubs and steam shower rooms.