Kobiabath Participate in Shanghai International Swimming Pool Bath and Spa Expo
7nd China Shanghai International Swimming Pool Bath and Spa Expo 2018 is organized by the Shanghai Institute of Architectural Design. The exhibition takes place every year, is also a very important platform for companies to open the Chinese market. The participating products included SBS EXPO, SBS Engineering design, massage spa and sauna bath products, attracting 258 exhibitors, and the number of merchants reached 20,000. The exhibition was held by Shanghai Mart and the exhibition area reached 15,000 square meters.We are proud to be one of 258 exhibitors who can also discuss issues related to massage systems. And thanks to the support of our customers, the exhibition was a complete success.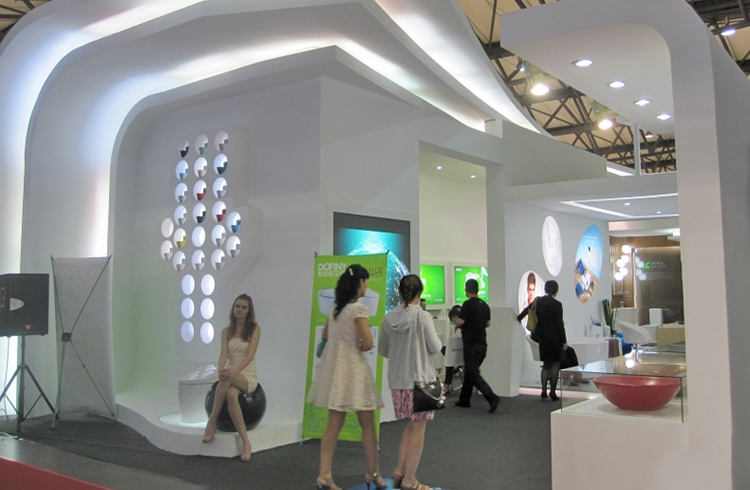 The exhibition included k-601 and k-605 hydromassage bathtubs.The 2 person hot tub allows you to indulge yourself in luxury and relaxation in your very own home spa. This large bathtub offers two comfortable seats,the inside is covered with a glossy acrylic, and the outer case is made of synthetic material that resembles wood. Three comfortable headrests and jet streams with adjustable flow patterns ensure comfort, while a multicoloured LED diode in the interior can be used for colour therapy.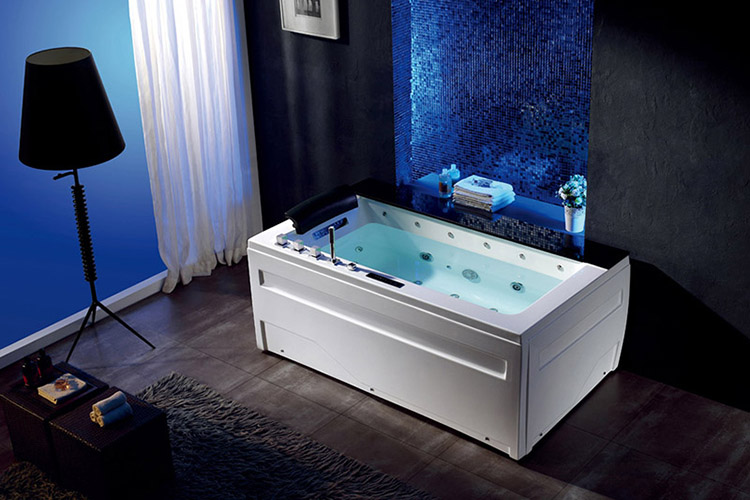 The beauty of our hydromassage bathtubs is the blanket of oxygen-rich bubbles that envelop your entire body, giving your skin a luxuriously silky feeling. By moisturizing and cleansing at the same time, your skin pores lift away any impurities found in the skin, while plumping, hydrating, and reducing fine lines and wrinkles.