I do not know what kind of experience does everyone have for the "ultimate relaxation",anyway, for me it is lying in the bathtub with a comfortable bath, but the bath is comfortable, it is inevitable that there will be comfortable to fall asleep, but people So that it may be in their own bathtub "drowned" dilemma. In order to avoid this situation, a recent industrial fair in Germany,brought a called "floating bathtub (Flotation Tub)" bathroom equipment.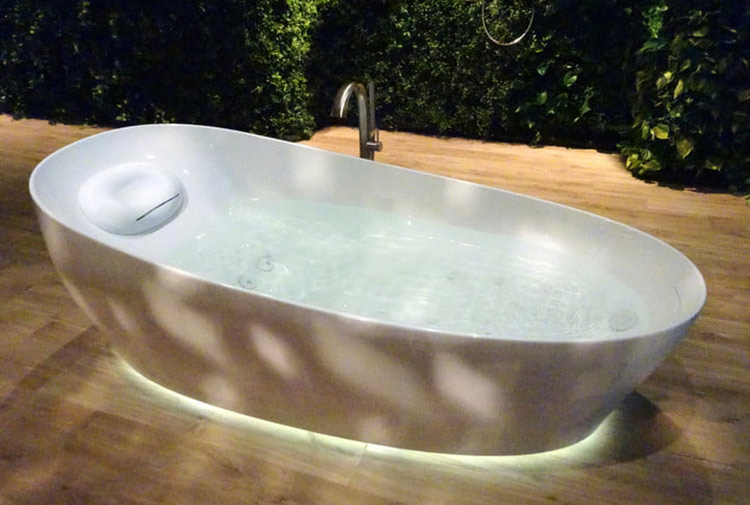 At present, the manufacturer said that this "floating bathtub" allows users to enter the low-frequency brain wave state, as if we fell asleep, and in the brain is extremely relaxed under the lottery will be a lot of new ideas. At the same time in order to prevent users from settling in the bathtub, the research team carried out hundreds of tests, the length of the bath will eventually be more than 2 meters, the basic can let everyone can stretch the legs to lie down,and the bathtub with a can Adjust the pillow and massage the Spa function so that we will be more comfortable when lying down.
Accroding to reports that this "floating bathtub" will be officially listed in April this year,although it has not yet announced the price, but this "floating bathtub" would like to come will not be very cheap. To be comfortable in the bathtub to sleep, or to make money to do it first.