A new baby spa business opened in Kazan Russia, congratulations!
We received a message from our client Puchuk in Russia a few months ago, he told us that he planned to open a baby spa in Kazan Russia. It was a new business locally, and his purpose was to let the babies enjoy swimming , bathing in the warm water instead of enduring the cold bathing, especially in winter. After Puchuk knew about our products on the website, he quickly place an order for six K-531 freestanding baby jacuzzi.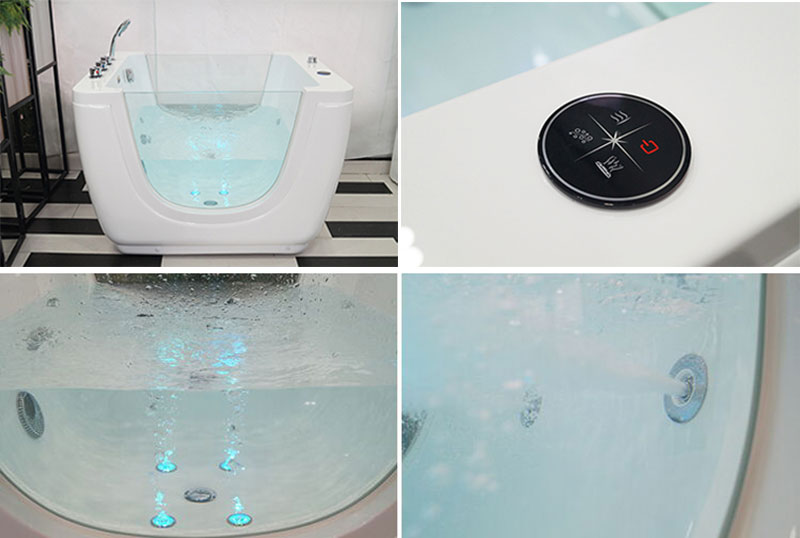 1.Size: 1100*850*800 mm
2.Material: Acrylic & fiberglass
3.Massage Type: Combo Massage (Air & Whirlpool)
4.Function option: Air bubble, LED bottom lights, Water jet, Hydromassage, Thermostat, Ozone sterilization, Digital control display
5.Frequency: 50/60Hz
6.Electric Voltage: Customized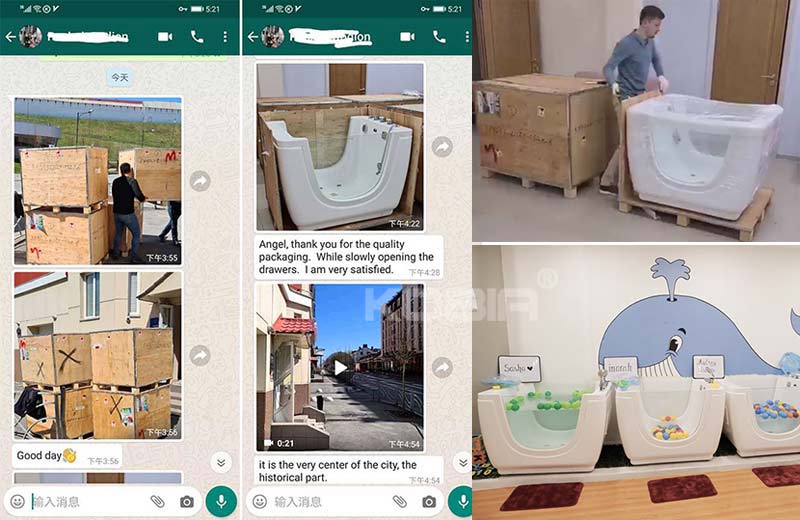 "Thank you for the quality packaging, while slowly opening the drawers. I am very satisfied." Puchuk said. He sent us pictures and videos with excited once he received the freestanding baby jacuzzi, and showed us how to prepare for his new store. At the same time, he upload some baby spa videos and pictures on their website to share the happiness.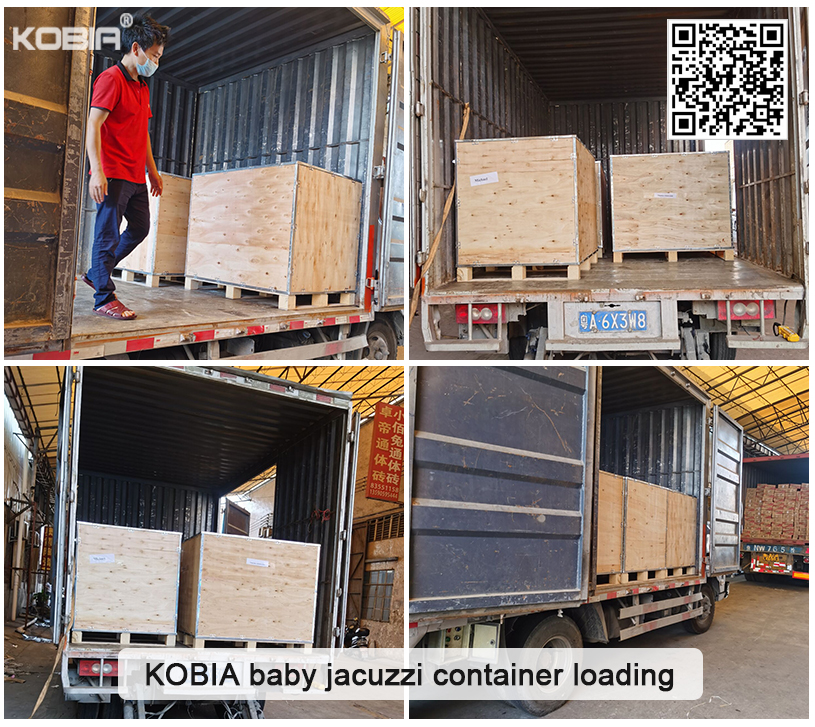 Now bring your babies into spas let the babies do some exercise.
1. Swimming is good for health, especially for children from 1-12 months. It mainly improves cardiopulmonary function.
2. Baby swimming are more conducive to growing taller. Because the effect of buoyancy in water is that its own gravity is greatly reduced and not subject to gravity, it is more conducive to body growth.