Sylvie Contact our colleague Angel via our website in September to inquire about the hydrotherapy kids bathtub as she knew hydrotherapy kids bathtub is a huge potential market in Portugal. She told Angel that she is a professional woman doing baby supplies and she already has a shop selling baby goods. Therefore, she planed to open a baby spa center to expand her business. After consulting Angel by whatsapp, she knew the price and functions of the freestanding hydrotherapy kids bathtub.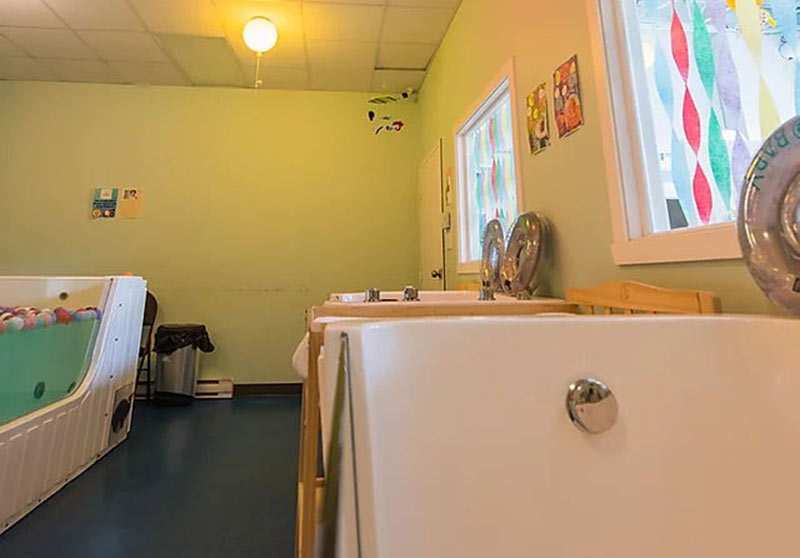 Sylvie loves k-531B and k-531 hydrotherapy kids bathtub, but is also curious why their prices are different. so, Angel explained the difference between the two tubs to her. K-531 which is generally with air bubble and LED lights function, is a 'simple bathtub'and the price is also competitive.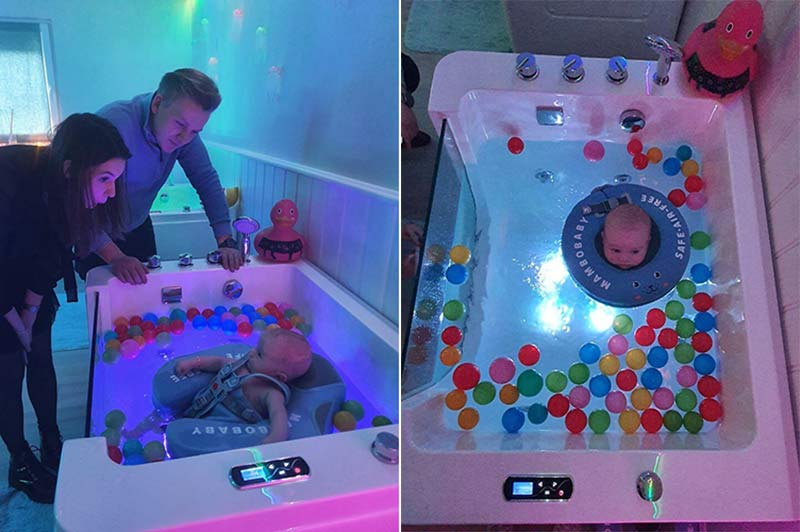 The K-531B baby tub is a 'full function bathtub' which is included massage, ozone, thermostatic and digital control panel, can meet customers' needs for multifunctionality. After understanding , Sylvie decided to choose K-531B bathtub. In addition, she asked about the baby floaties and bought them from Kobia together.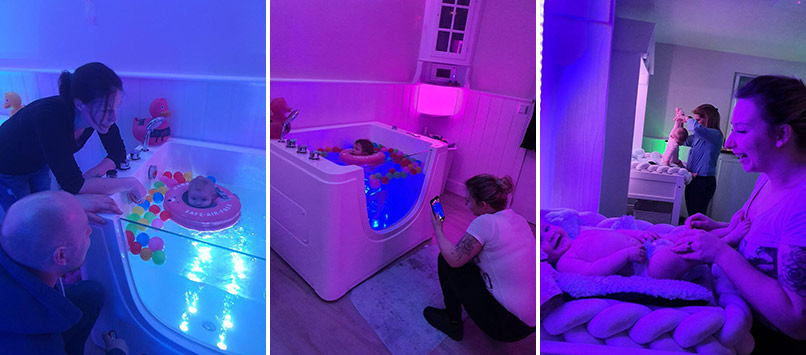 When the customer receives the bathtub in October, Angle sent the instruction to her right away to ensure the correct use of the hydrotherapy kids bathtub. Sylvie opened herbaby spa in January, 2020 and she shared some pictures of the baby spa center with us. It can be seen in the picture that the babies are very happy and this baby spa has provided good services to babies and parents.
Nowadays, her spa has gained a good market, and we also hope that her business is getting better and better!
Date: Mar 27th,2020
Pubilshed by: KOBIA Team(COBUILD Group)
Next: KOBIA Acrylic Jacuzzi Baby Spa Tub in Mexico