What's the proper way to bathe my baby?
The AAP offers some practical tips for bathing your baby:
Once you've undressed your baby, place her in the water right away.
Use one hand to support your baby's head and back and the other for washing. Always hold onto your child with at least one hand while bathing her.
Wet your baby's body with clean warm water using a plastic cup, washcloth or your free hand.
Work from your baby's head down.
Gently wipe her face with a clean, wet washcloth.
If your baby has hair, gently rub a small amount of baby shampoo into it. When rinsing, cup your hand across her forehead to keep the soap away from her eyes.
Gently rub a small amount of mild baby wash onto your baby's body from the neck down. Pay attention to skin folds in your baby's neck, armpits and groin.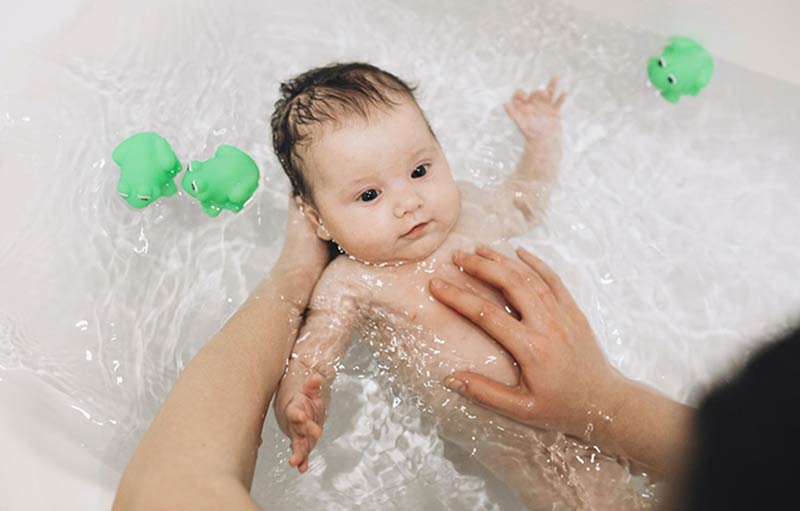 How often should I bathe my child?
Over-bathing your child can dry out or irritate her skin. Babies do not need to be bathed every day— three times a week or less during the first year is usually enough, even enjoying a spa bath in hot baby spa tub. Children should be bathed once or twice a week, or when they are dirty (e.g., after playing in the mud, swimming or sweating). Most kids will start to bathe daily once they hit puberty.
Should I use a moisturizer after the bath?
Most newborns, if not all, don't need moisturizers. In fact, some can cause rashes on newborns' sensitive skin. Ask your pediatrician if using a moisturizer is recommended (e.g., some babies with eczema should use one). Often, a fragrance-free, hypoallergenic moisturizer is best.
When can my child switch from baths to showers?
It's usually best to follow your child's lead for when she shows an interest in showering. Most children don't start taking a shower until around age 6 or 7. When she does, make sure you put a nonslip bath mat in the tub and stay nearby.
With a little practice, you can make bath time a comfortable and fun experience for your little one. And remember, always stay present whether your child is in a plastic baby bathtub or a massage hot baby spa tub.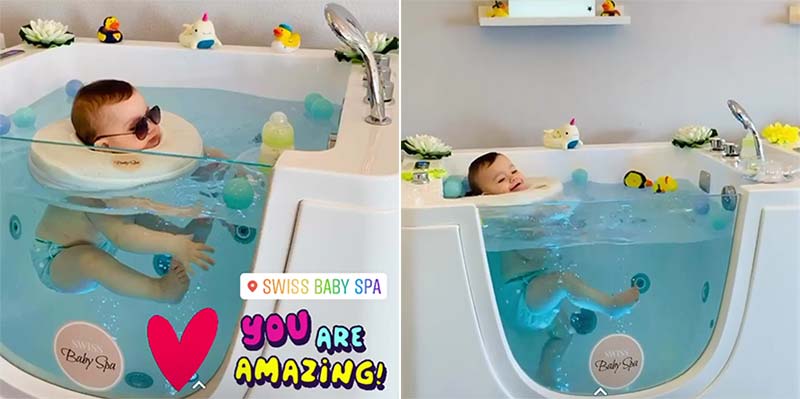 But if you would like to free your hand, just go find a nearest baby spa studio and let your baby enjoy floating in a comfortable massage hot baby spa tub.