Baby Spa Spring is Arriving in France - Kobia Infant Bath Tubs
After Belgium, Germany, Holland…. Kobia has successfully found the baby spa partner for marketing in France.
It is a good start and meaningful!
For markets the products are very important, it could save a lot of time on communication though we translated from three languages by translate software constantly, but everything goes smooth as expected. Soon Kobia products especially infant bath tubs will cover all the French markets with the effort of our exclusive partner. And it is a good news for the babies in France. They could enjoy their bathing time with fun and laughing. All French love leisure and romantic life, once there is baby Spa in your community or nearby, the young couple could continue for your leisure and romantic life, Just enjoy the time as always. Leave babies swimming in their infant bath tubs, taking care of babies is not your business when you put babies in the baby Spa .
Our service is endless. Kobia's Love to our partner Berk and  to the great France!
Attached our communication for the start of first baby spa center and it should be remarkable.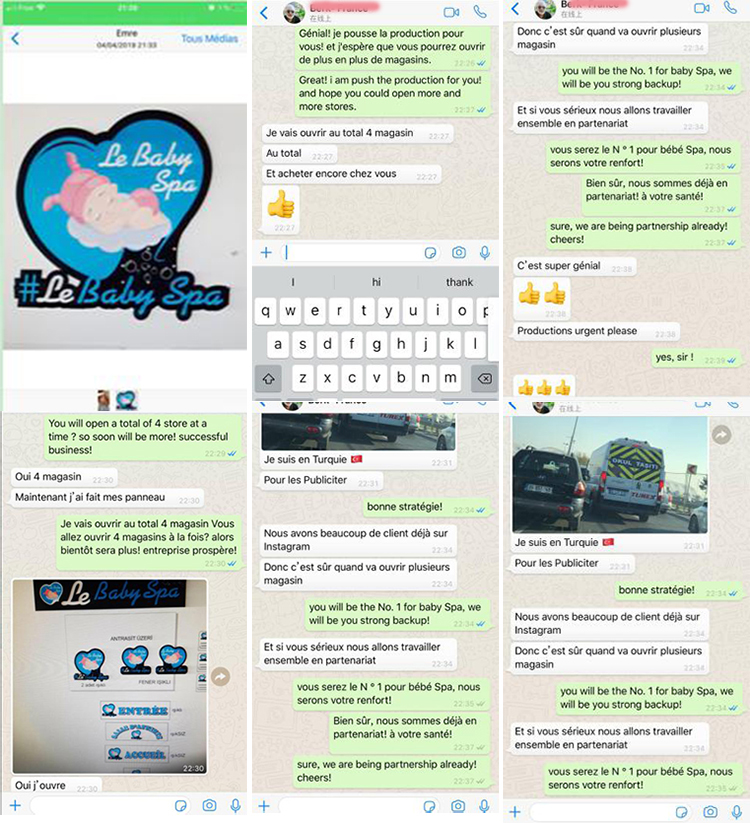 Date: Apr 25th,2019
Published by: KOBIA Team (COBUILD Group)
Next:Your New Go-To for Newborn Baby Spa