Kobiabath team is always happy to see our partners make their dream come true.
Today we have to tell all people especially all the young couples with babies, our another baby spa stored has opened this month, after our baby spa centers opened in Netherlands, France, Germany,  Portugal,  Spain, Switzerland …. Now this new baby spa center located in a beautiful country Belgium named Eaulala Baby Spa. Congratulations!!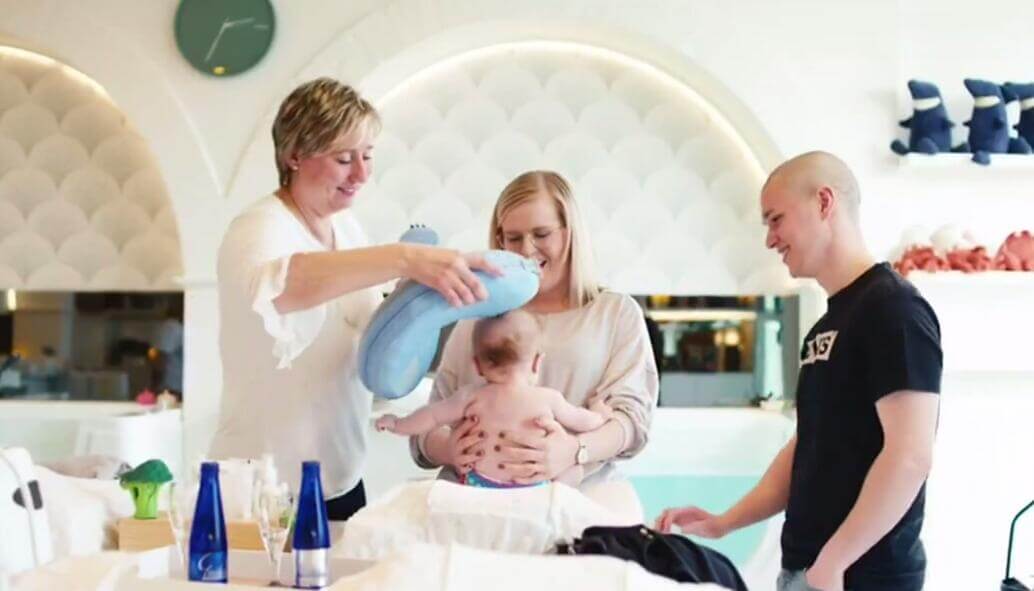 The boss of the center are Mr.Chris and Mrs Anja. It is a long story for them to find us and became our partner in Belgium. Firstly Anja found us from our homepage www.kobiabath.com and was interested on our baby bathtubs because she noticed our Netherlands baby spa centers with our amazing jacuzzi newborn baby bath tubs, she thinks she could start doing some contributes to the couples around her to let them rest some and relax after hard working, meanwhile, their lovely baby could enjoy swimming , bathing, showers and Child Health Massage with healthy Plant or flower baby oil .

At the beginning it is difficult for her because she was not sure she could communicate with us well or not , so she drove two times to a hotel miles away which is opened by a Chinese lady, and asked her to help connect us to express her idea about open the baby spa center with our jacuzzi newborn baby bath tubs and decoration design support. Gradually she found our Kobiabath team could communicate very well in English and her son Mr.chris could help her to communicate. Just within one week they finalize selecting jacuzzi newborn baby bath tubs, doing payment, making decision on decoration.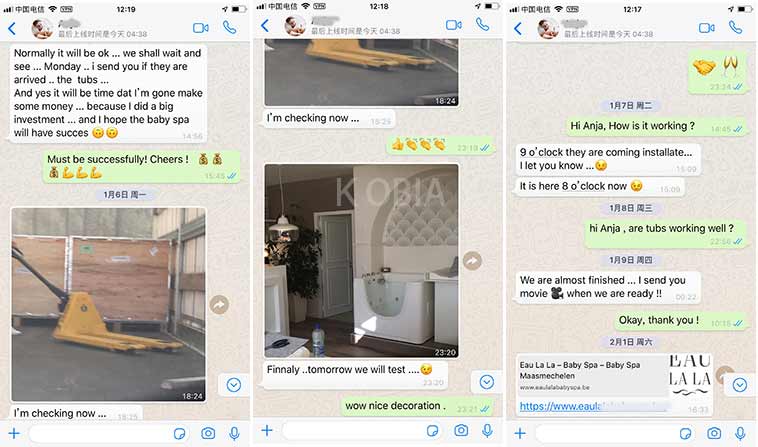 When our jacuzzi toddler bathtubs arrive the destination port , they meet some problems on clearing custom. It is easy for us as we have the experience on it, with our support finally they were so happy to receive the owsome jacuzzi toddler bathtubs.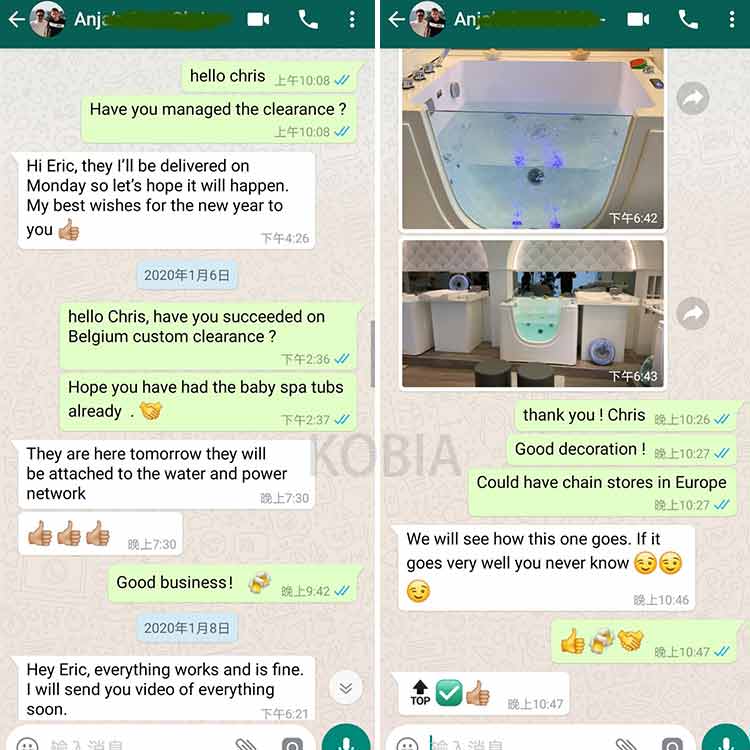 After they finish decoration they provided our picture and video, it is really fantastic baby spa center with has Belgium local feelings and styles. Mr. Chris told me they wanted to do more chain stores in Belgium or whole Europe in future. They say he has to have the dream as his mother, who knows they could start a healthy baby spa career which is meaningful and helpful for friends around.
Welcome all babies to enjoy the baby wellness in Eaulala Baby spa.
Welcome other cities who want to start baby spa center to contact us to inquiry, hope the next spa center is yours!
Date:  Mar, 3th, 2020
Published by: KOBIA Team (COBUILD Group)
Next: Little Lulu Baby Spa in Indonesia