KOBIA Cast Stone Sanitary Ware—a New Generation of Eco-friendly Products
KOBIA series cast stone sanitary ware, a new generation of environmentally friendly sanitary ware products, innovative product technology breakthroughs, leading the trend of personalized products.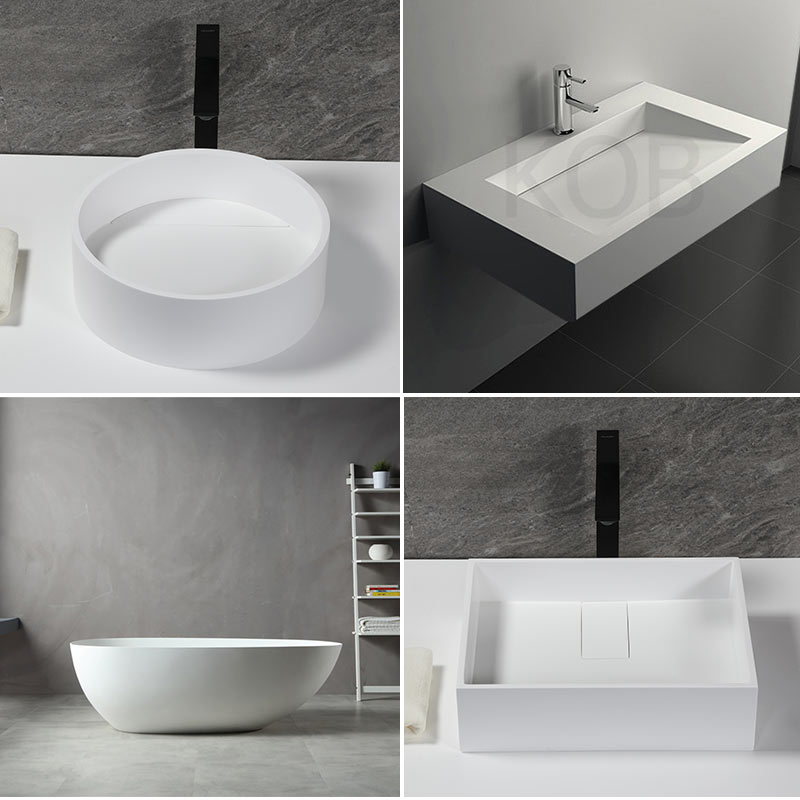 Cast stone sanitary ware  is a new type of mineral filling type high molecular composite materials. From natural mineral powder (aluminum powder), high performance resin and natural pigment polymerization. It is both the marble of natural texture and hard texture, the workability of ceramic clean and delicate and wood, delicate texture, mild tactility, grade elegance. Seamless processing and splicing, dreamy color texture, almost without any design constraints, make your creative design can be vividly play, play the ultimate expression of the endless creative in the limited space. Is known as the "interior decoration of the need for material" and "grade living artist".