Never underestimate the therapeutic powers of Kobia acrylic slipper freestanding tub.
Getting a KOBIA acrylic slipper freestanding tub and immerse yourself in total Zen relaxation. Unwind and laze on the symmetrical backrests and let the worries of the day drift away as you lounge peacefully in this acrylic bathtub.
KOBIA  acrylic slipper freestanding tub is using sanitary-grade, top quality acrylic sheet from Taiwan, providing it with flexible and scratch proof surface, features an easy free-standing installation and comes complete with adjustable stainless steel feet and corner drain.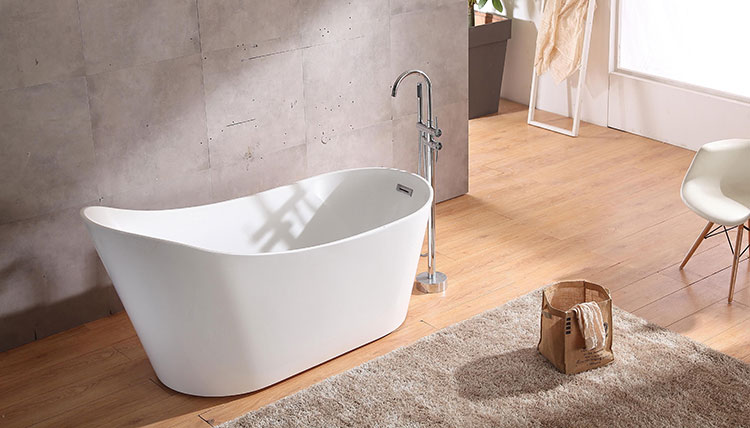 Treat yourself to a moment of pure relaxation with the new KOBIA acrylic slipper freestanding tub. Its high backrest perfectly adapts your back and neck to give you comfort and relief. With its original design, this bathtub will give a special touch to your bathroom. Come immerse yourself in the comfort and elegance of the KOBIA bath.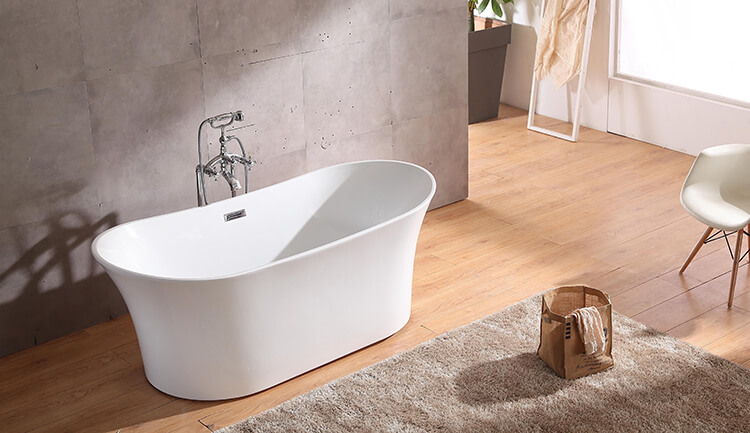 Crafted with a comfortable and ergonomic interior, KOBIA soaking bathtub allows for a deep bathing experience for one or two bathers.
Treat yourself to a luxurious bath in the KOBIA acrylic slipper freestanding tub. A deep floor and smooth, high walls work together to provide a tranquil and soothing soak. To enhance the pampering experience, add the air tub option, which features strategically placed jets that massage your body. An ideal choice for a beautiful master bathroom, the KOBIA delivers the ultimate relaxing retreat.