Do You Really Know the Walk in Tub?
Walk-in tubs are specialty products that have a watertight, hinged door built into the side of the tub that provides a much lower threshold to step over (usually 3 to 7 inches) versus a standard tub that's around 15 inches.
In addition to the low threshold, most walk-in tubs also have a built-in seat, grab bars, anti-slip floors and a handheld showerhead. And many higher-end models offer therapeutic spa-like features that are great for seniors with arthritis and other ailments.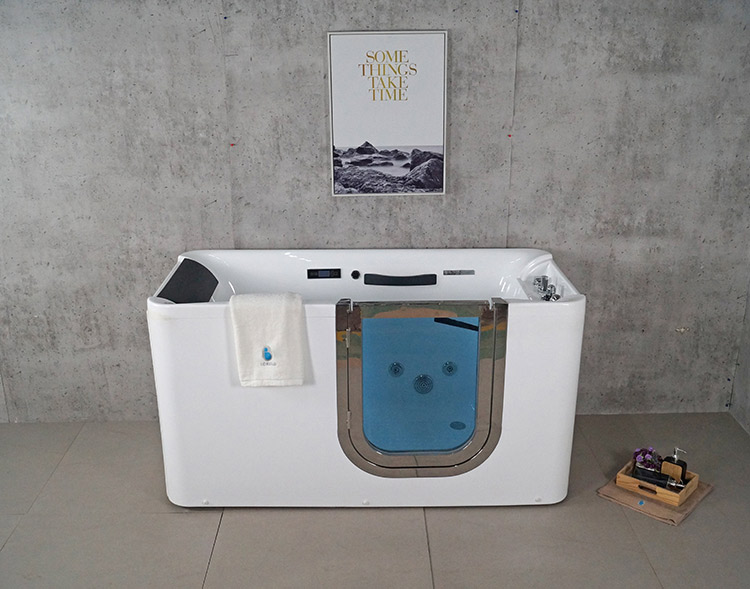 The kind of walk in tub you choose will depend on the size and layout of your bathroom, your needs and preferences, and your budget. In Kobiabath, prices for a good walk-in tub typically run between $1,000 and $1,500 installed. Here are some other things you should know.
Quality check: Make sure the tub you choose has a "leak-proof" door seal warranty and lengthy warranties on both the tub and the operating system.
Tub type: Kobiabath offer several different types of walk in tubs. The most basic type is a soaker tub, or you can get a therapeutic tub that offers either whirlpool water jets or bubble massage air jets, or a combination of the two.
Tub size: While walk in tubs vary in shape and size, most models have high-walls (three feet or higher), are 26 to 32 inches wide, and will fit into the same 60-inch long space as your standard tub without having to reconfigure the room. If the walk in tub doesn't quite fit your old bathtub space, extension kits are available to ensure a good fit.
Door options: Most walk-in tubs have an inward opening door, but if your wife uses a wheelchair or is a large person, an outward opening door may be a better option because they're easier to enter and exit. But, be aware that because these doors swing out, they require more bathroom space.
Fast fill and drain: One drawback to using a walk in tub is that the bather must sit in the tub as it fills and drains, which can make for a chilly experience. To help with this, choose a tub that has fast-filling faucets and pump-assisted drainage systems, which significantly speeds up the process.