What kind of wash basin are you currently using in your bathroom ? Are you still using ceramic wash basin or stone wash basin ? Why don't you take a look at our latest and extraordinary item ? It is the bronze stainless steel bathroom sink bowl that made of 304 stainless steel. Unlike the other material, it is solid and unbreakable. You have no worries about the long-distance transportation. The colors and texture completely conform with the current industrial style bathroom trend around the world.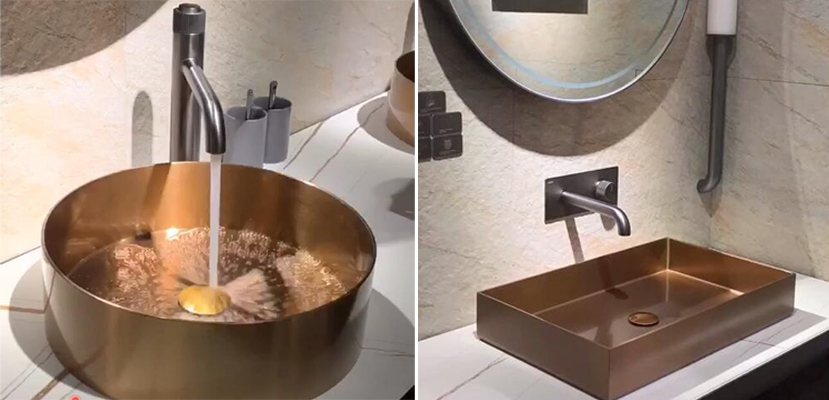 The stainless steel bathroom sink bowl are sold to French, Greece, Israel , Venezuela, Kuwait, and Indonesia. As the industrial style is getting more and more popular, the market for the stainless steel bathroom sink bowl is growing big. We are also getting lots of positive feedback from our customers.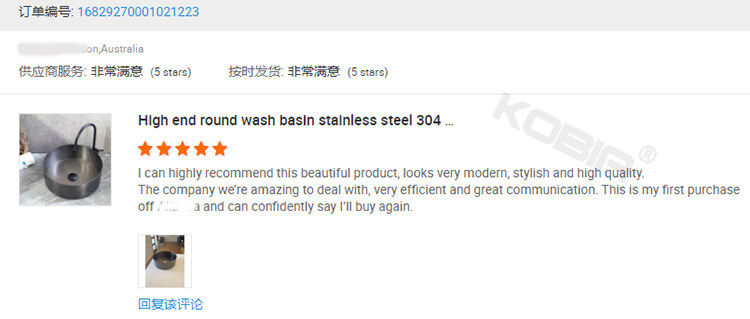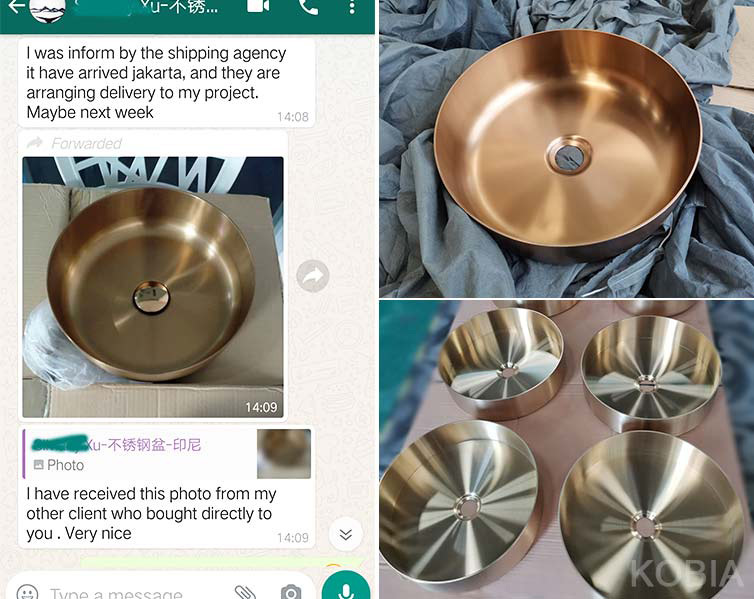 Bring the brilliant luster of metal to your bath with the stainless steel bathroom sink bowl. Sleek countertop or freestanding installation offers rich style in a simple, easy to clean design, anti-scartch, safe package. In addition, KOBIA accept the color customization and laser logo. If you are currently thinking about renovating your bathroom, we believe the stainless steel bathroom sink bowl can be your first choice. Why wait ? The product is attractive to you , don't hesitate to contact us for more information.