No winter lasts forever, no spring skips its turn. 2020 is a year of full of challenge and uncertainty. But we will eventually beat the COVID-19, and go outside enjoy the fresh air with your friends and families. After the corona pandemic, one of our dutch client's massage baby spa has reopened again. Let's see what they do.

- On arrival of the customer call, they will arrange the booking so that no more visitor come in massage baby spa more than allowed
- On arrival the customers hand their coat and disinfect the their hands.
- After this, the spa employee indicates which color baby feet the customer can follow to your place on the dresser and baby Jacuzzi.
- While undressing the baby, there will be a small explanation about taking the baby float around and off . Two variants for this
1.By the spa employee ( this is the clinic's preference because the employee are trained in this)
2.By the customers with clues from the spa employee. ( this is complete at customers' risk)
- The two options mentioned above also apply to getting your little one in and out of the baby Jacuzzi.
- After drying the little baby. The customer can pit down dry cloths by themselves, The wet will be put in the intended curver boxes at the bottom of the dresser.
- The baby massage is done by yourself as always, and accompanied by a spa employee through a massage doll. This is 1.5m away.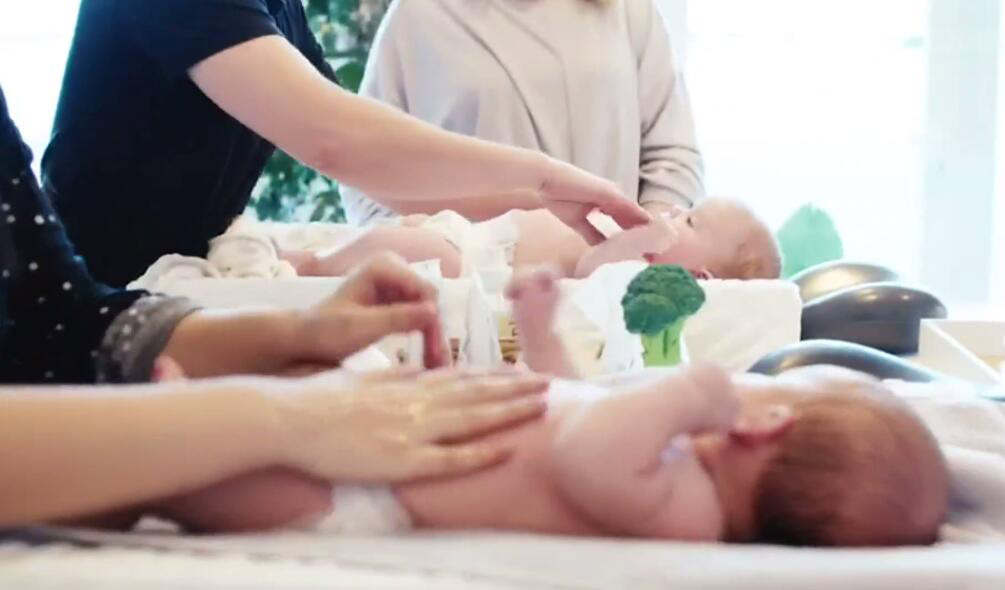 - After this, the little one can be dressed again to go home tired and satisfied.
- Preferably pay the remaining amount contactless. The ATM is cleaned after every use.
- After every session, the spa is thoroughly cleaned with disinfection agent from the pharma industry.
- Unfortunately, feeding is no longer possible in the baby soa, this is what they do to prevent crowds.
- Unfortunately, they don't allow prams , leave these in the car.
Except for visitors traveling with public
- This way they make sure that they can make a lot of beautiful memories together again in massage baby spa.