When you choose bathroom sink. Why do you choose gun metal bathroom sinks? Gun metal is a trendy colour that can be used in any modern and cutting-edge project. A gun metal washbasin will bring personality and contemporaneity to your bathroom. The purity and perfection of this colour, enhanced by KOBIA technology, will further intensify both colour and resistance.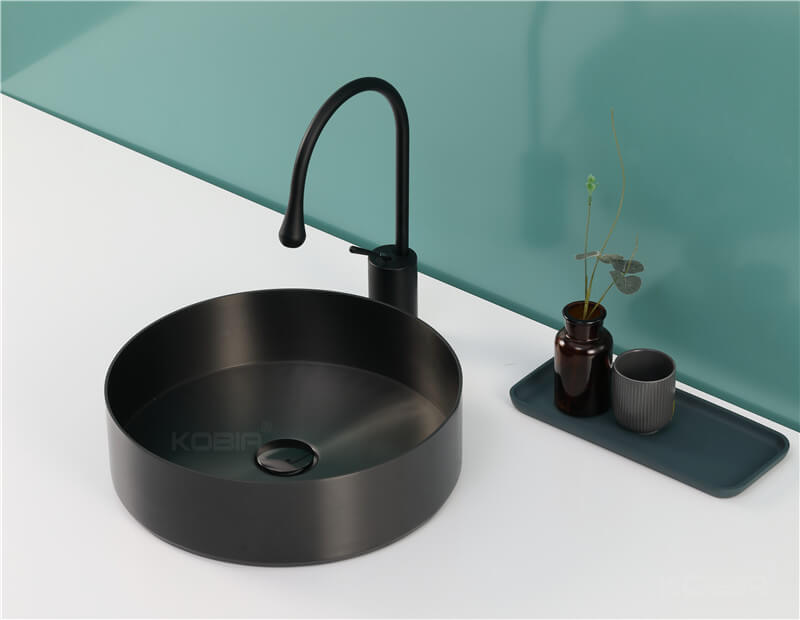 Industrial style is one of the trends that has arrived in our homes and is here to stay. Matt gun metal bathroom sink is the key colour in this trend that has captivated so many different spaces in our homes, as no other colour can.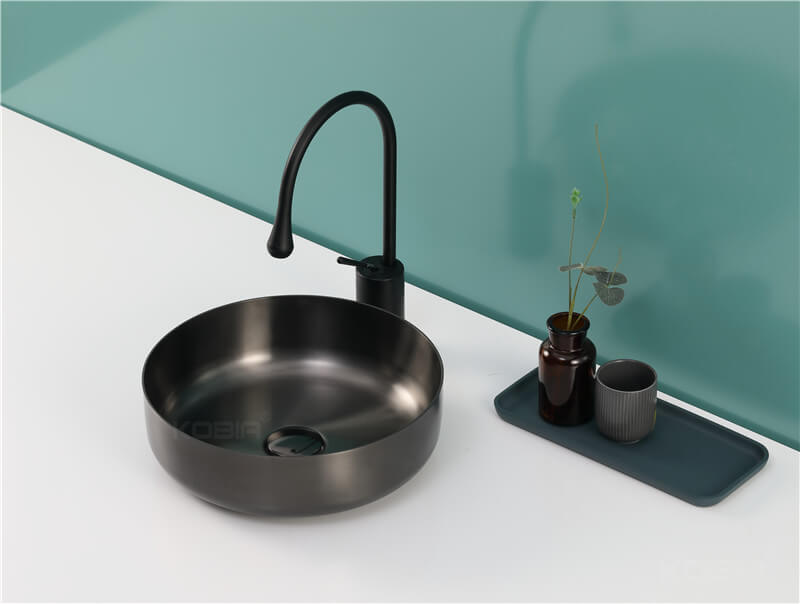 By definition, a matt gun metal bathroom vessel sink is a basin that sits on top of a vanity countertop, as compared to the traditional "drop-in" or under-mount sink. Glass and ceramic are the most common materials used to make vessel sinks, but there are plenty of elegant finishes such as natural stone, stainless steel, copper, marble, and even wood.
Style: Matt matt gun metal vessel sink in the bathroom is a fairly recent trend; it's not something you see in every bathroom. A well-chosen design finishes dressing your bathroom like a good piece of jewelry does for an outfit.
Installation: Matt matt gun bathroom sinks are much easier to install than traditional under-mounted sinks. All you have to do is cut a small hole (about 1 5/8 inch) in your countertop. You can do this yourself and save the extra money you would have otherwise spent paying a contractor.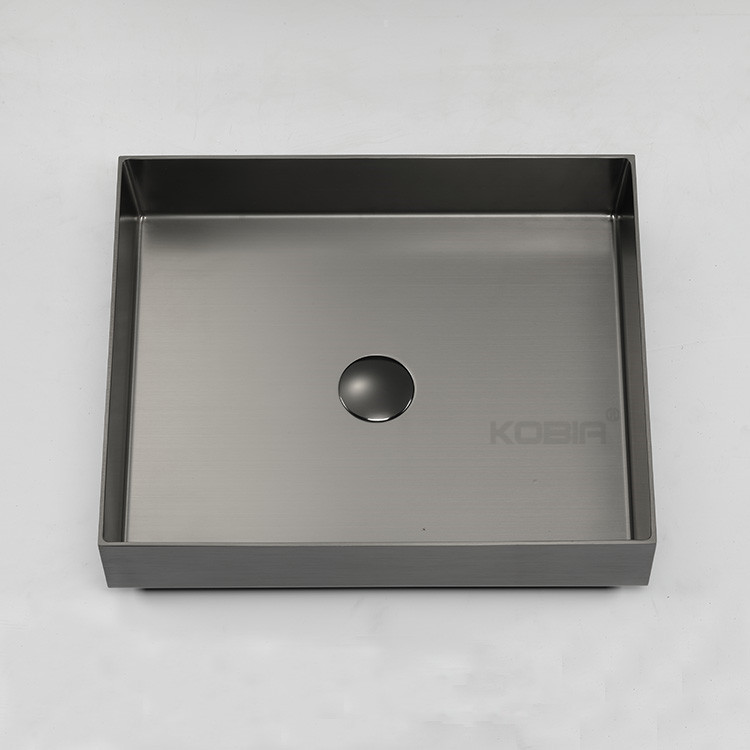 Matt matt gun metal vessel sink drainer
Flexibility: Because they are easy to install, you can swap out your vessel sink when you want to update your bathroom with a new look.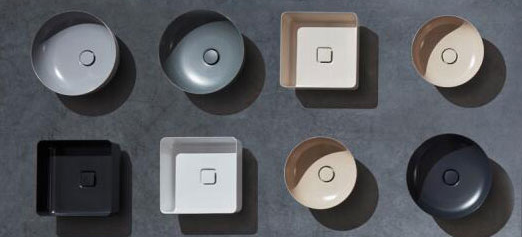 The metal bathroom sink offers a fresh look for classic bathroom sink. This elegant matt gun metal bathroom sink has a streamlined shape and a smooth, non-porous surface with premium baked-on glaze for a high-gloss finish. Simply wipe with a damp cloth to keep your bathroom beautiful with minimal maintenance. Above-counter mounting opens up a world of bathroom design possibilities while maximizing available space on the bathroom vanity.