As China top stainless steel shower door manufacturer brands,we have exclusive hardware develop and research department to ensure our shower series safe.
1.Apollo (famous brand of sanitary ware, the leader in the field of high-grade enjoyment sanitary ware in China, the leading brand in leisure sanitary ware industry, and the professional provider of total bathroom solutions in China...)
2.Kohler (founded in 1873, one of the oldest and largest family businesses in the United States, one of the most trusted brands of Chinese interior designers)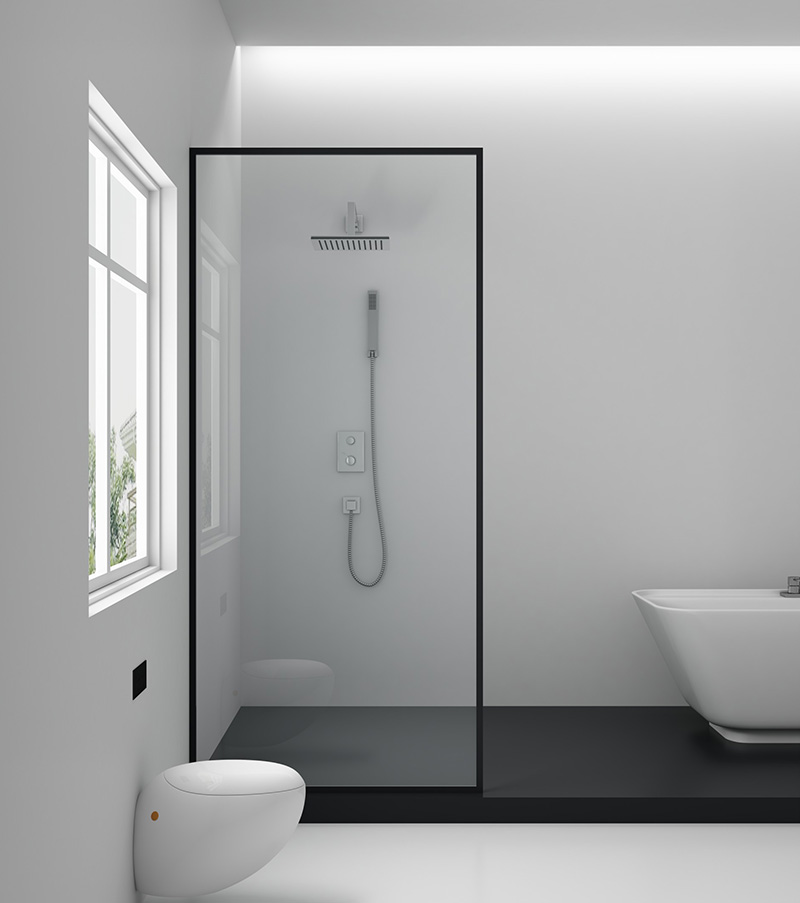 Kohler is a US-based brand having more than 8 Service offices in China. Kohler manufacturer is located in Sansui, Foshan. The current production capacity of the plant is around 1.5 million piece per year and planning to increase the capacity to double in near future. Kohler only produces premium range products.  Their Veil product is famous in intelligent toilet category.
Showers Categories- Shower Head, Hand Showers, Rain Head, Body Sprays, Column, Valves, Shower Enclosures
3.Kobia (a famous brand in the sanitaryware industry, a leading brand in the domestic shower room industry, a key product to promote according to international standards, the world's largest shower door manufacturer...)
As China shower enclosure manufacturers,Kobia is a US-design brand having manufacturer base and experience showroom in Foshan,Kobiabath offer series of shower door and shower enclosure: frameless shower glass door,sliding shower screens,custom bathroom shower doors,quadrant shower enclosure,neo angle shower pods,bifold shower door,black walk in shower enclosure,hinged shower door.We are special in the high-end stainless steel hardware shower cubicle,constructed from flexible thickness of glasses.
4.Rosery Island (China's top ten shower room brand, founded in 1996, set independent design and development, production and sales of shower room.)
Showers Categories:Unidoor Shower Door,Frameless Hinged Shower Door,Swinging Glass Shower Door,Sliding Shower Door,Frameless Hinged Shower,Black Frame Shower Door,Gold Frameless Shower Screen