This is a ultra-modern shower faucet from KOBIA. Concealed installation thermostatic tap is a reliable shower water regulator – combined with an attractive design, great functionality and sophisticated safety features.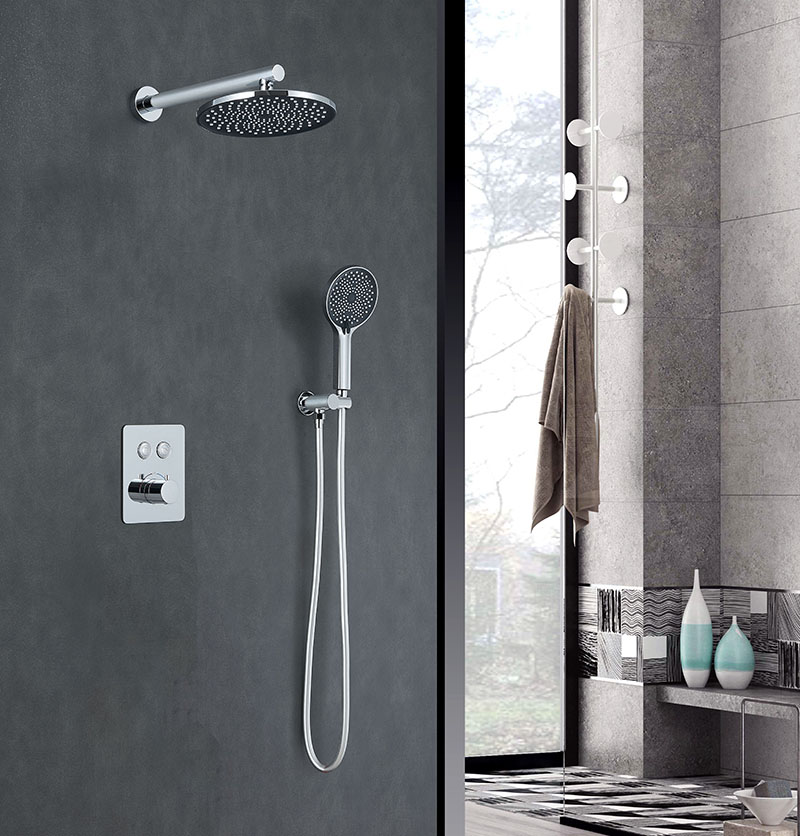 We use the harmonious rotatable round head for head shower, that can meet your bathing needs from different directions, and the spout part is made of silica gel material, which does not retain water, does not breed bacteria, resistance to cold and hot.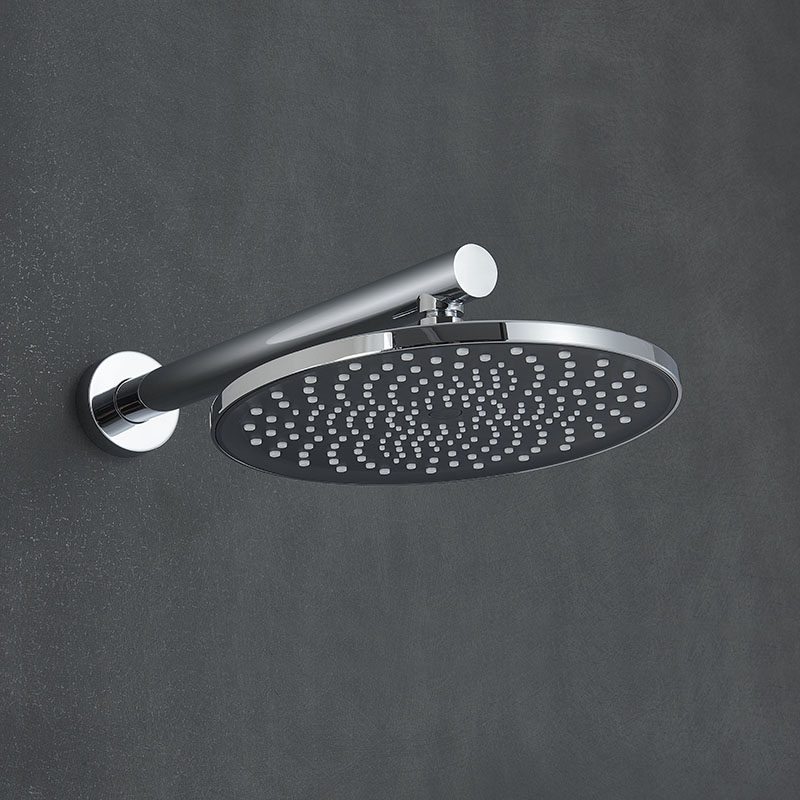 ABS 10 inch Large flow pressurized head shower, the water is even and soft. 59A brass shower mixer, stable performance, sturdy and durable. Operation is intuitive via the Select button and control dial. You are therefore protected continuously from any unpleasant variations in temperature or pressure in the household water supply.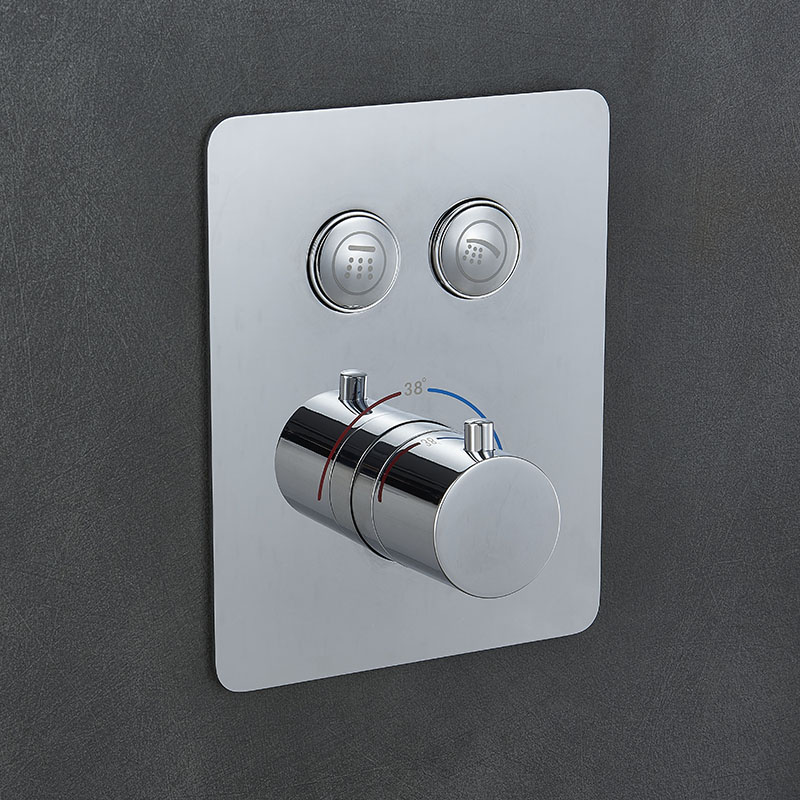 Hand shower is fixed on a movable holder, the water outlet angle can be adjusted in multiple directions, three styles of water jetting meet diffent demands on strenth and effects. You can see the outlet holes are evenly distributed, the outlet is soft and plump, cares for your skin delicately.