Bathroom fixtures supplier service: A sale lady story with her customer
As a bathroom fixtures suppliers, we got many of Ali's enquiries which are merely request. But I respond to every inquiry seriously.
Finally, one day, an interior design dealer  from Vietnam came to me, and still brought a real product inquiry. Then we added WeChat to each other. The customer first asked for bathroom accessories. After I sent her the catalog, she chose one series of bathroom fixtures. My quotation was sent to the customer with a tapware quotation of 5 styles and 4 colors.  At the same time, I also sent the picture of the faucet to the client for her reference. We have been talking about the professional knowledge of the faucet. I responded to all her questions and concerns one by one. For example, which country's cartridges is used in our products, and how many years are the warranty? Electroplating thickness, copper materials, after-sales issues, etc. The customer who run 4 showrooms. I deeply feel that it is not easy to open a showroom. I can  understand well what she cares about and the questions she asks. She is really serious about looking for new samples of bathroom fixtures for her new bathroom fittings store,she resolved her worries, and she placed a sample order. I immediately made an offer to her. She just received my quotation and replied to me that the price is higher than the other factories. I concentrated on telling her that the materials used in our bathroom taps are different from the electroplating process, and then continue to send high-resolution pictures and live videos of the products to customers. After the customers have seen the pictures and videos I sent, they have confidence in our bathroom mixtures. Selecting the style and send me a purchase list. At the same time, the customer also sent me the orders that she is currently working with. To prove that she has a real order. I believe that She will definitely order from kobiabath again in the future. Because customers recognize our products. After the quotation is approved, the payment have been confirmed the next day.
The order is confirmed  and well placed for production. I'm keeping communicated with customer. When her second showroom opened, the client was very happy to share her happiness with me. After that, as long as a customer asks for bathroom fixtures she asks about, she will ask me for a price for bathroom mixtures that are not available in her showroom. She placed her second order in the following month. Request for her own logo. I know that she is really starting to sell our bathroom products, her first order has not been completed, she has already started to place the second order. And has been promtting our company's sanitary ware.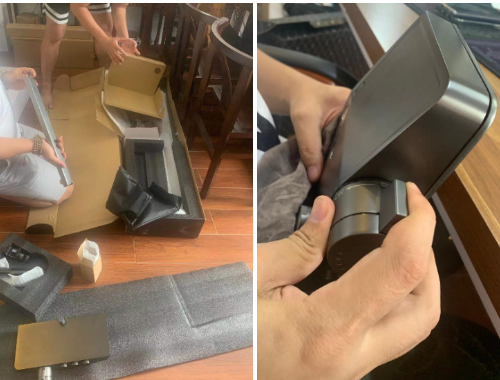 Now the customer wants to make catalog, she communicated with me to send her the bathroom ware of our company, and she needs to re-organized  the  order when she chooses the styles. I send the company's catalog of our products to customers. The new shower faucet developed by the company will be launched soon, and I believe there will be a potential market.
The market demand of this customer belongs to the mid-to-high end. I believe our cooperation will be successful.
This customer is typically the kind who has a fixed supplier, but meanwhile sends inquiries to plenty of shower mixer suppliers.
It is necessary for buyers to send inquiries regularly on the basis of established suppliers. First can check the other suppliers price, second, it is to keep abreast of the seller's market quotations at any time, so as to be well aware of it.
Knowing that the other party has purchase needs, and the other party has actively contacted, but they can't make the order.This kind of order is a bit difficult to get in near future.If the salesperson is lucky and competitive with the buyer's supplier, and at the same time the salesperson is very professional, shrewd, and nice, then it is possible for the buyer to work with the new supplier.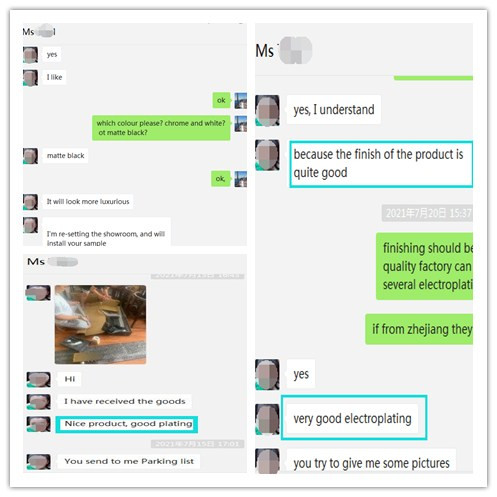 But if the buyer's supplier has been very good and wants to bring customers over, he must be prepared for a lasting battle.
However, this enduring battle cannot be fought by anyone, provided that your bathroom
mixtures are competitive to the customer's supplier, and even has its own uniqueness.
Even so, don't want to shake the position of old suppliers in the hearts of customers, but do a lot of work in the early stage.When customers see your product, they will intuitively compare it with existing products, and may give you a trial order.
Of course, as mentioned earlier, this process is a sustained battle that cannot be completed overnight. Therefore, salesperson must persevere, diligent, they can't let customers harass. Finally,the quality of  bathroom fixtures suppliers is still the key for long-term cooperation.