5.No concerns about operating off-season
The indoor constant temperature environment throughout the year is also equipped with air purification treatment. No matter how many babies and parents are accommodated in the swimming pool at the same time, they can ensure clean and fresh air and the appropriate temperature for the baby to swim. This is the guarantee of the source of customers.
6. Promotion is an essential Part.
Handing out leaflets, putting up posters, as well as media&network propaganda, many baby spas are now cooperating with kindergartens, sponsoring school activities to make a name for their stores. Increase the popularity of the market by giving free gifts with brands printed on them. Invite mothers-to-be or new mothers to come to the store for free lectures, explain how to take care of the baby, popularize the advantages of regular swimming for toddler etc.
7.Cleaning and safety circumstances
Due to the weak immunity of newborns and babies, operators must ensure the sanitation of the premises. In addition to changing the pool water on time, they must also perform disinfection work. For example, when parents enter the store, they must wash their hands and disinfect. If the store space is large enough, it is best to set up a parent rest area and children's play area, so that it can also be used to pass the time when waiting in line.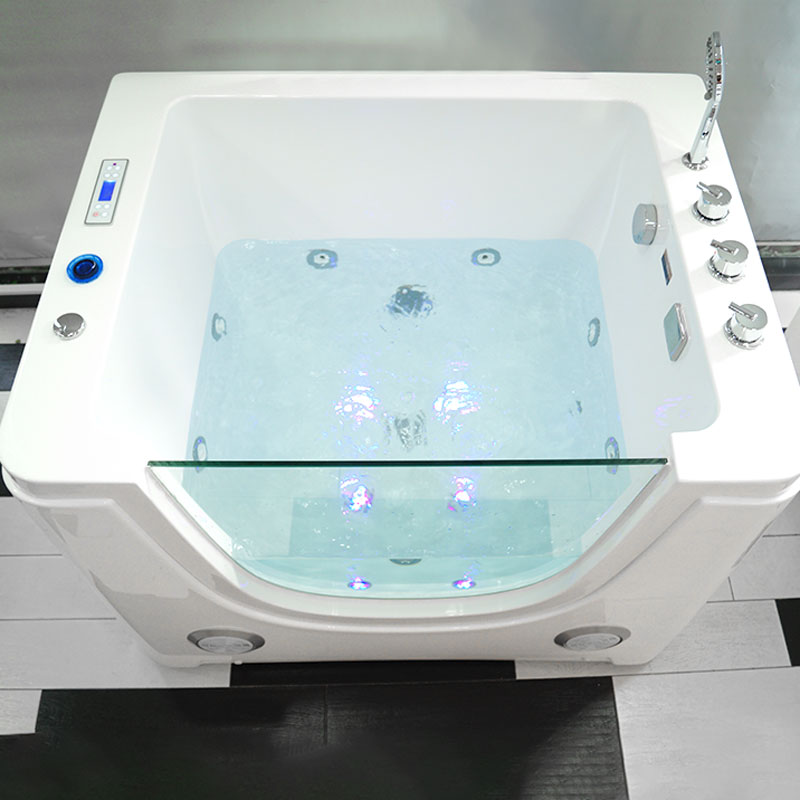 8.Popular concept of water treatment
Young mothers born in the 80s and 90s pay more attention to improve the brain development and physical fitness of sweetheart. Therefore, the professional early water trainning of hydrotherapy has opened up a new chapter in the infant baby wellness market, which has virtually contributed to our infant swimming pool project.
To make it more attractive, it can really be said that there are unlimited business opportunities! However, working with the right manufacturer can make things significantly efforless and it may be worth spending some money to save time and reduce the difficulty of entering a large spa market.Kobiabath teams to support you in setting up a successful baby spa that has proven to be successful and the growing demand is booming.