It is a new hotel with 241 rooms in Zambia, which will be the largest operating hotel under the brand in the country .Construction of the hotel is scheduled to commence towards the beginning of 2019 with a targeted opening two years later.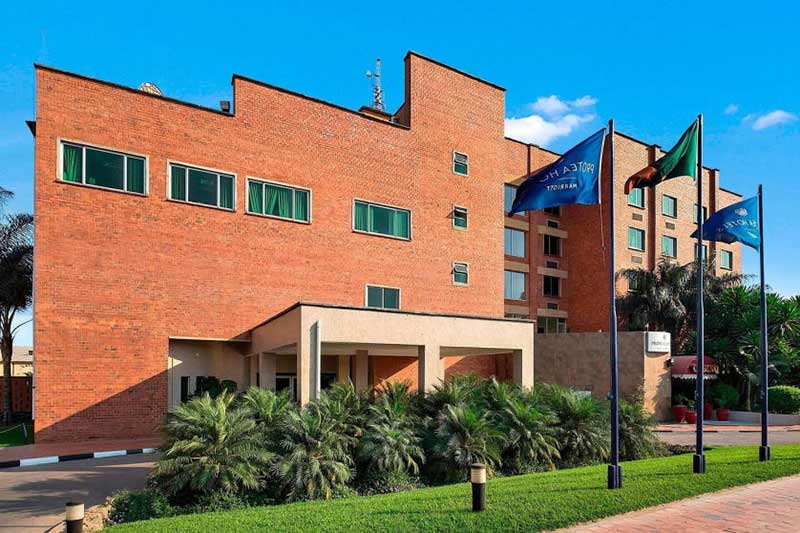 Chris found us through our website on April ,2019. He told us that his company is in charge of a new hotel, and the hotel business is the big market in Lusaka .So he was glad to know more about our products and cooperate with us. According to the hotel style he told us and our company's project experience, we recommended two series products to him.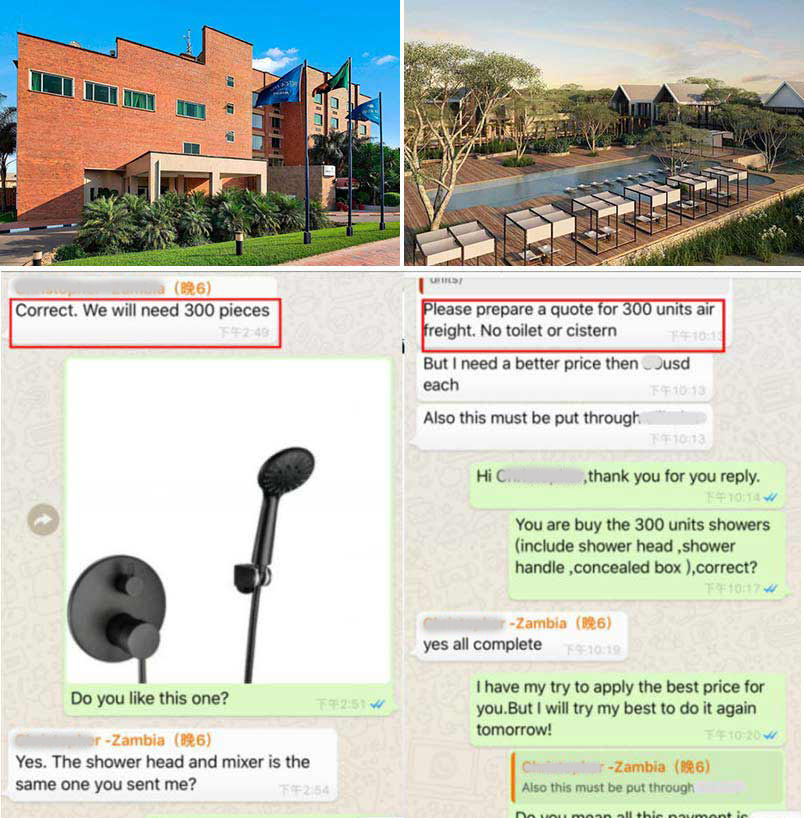 It was his first cooperation with us, he bought 300 hand shower sets and a bathroom accessory sample to test the quality. But the order is urgent this time, we must send goods in 10 days by air. At that time, we had 3 days public holiday so we only have 7 days to produce products. As we know ,the goods not only costed time to produce, but also test water one by one after finishing production. Therefore, our five production lines are used to centrally produce this batch of hand shower sets. Fortunately, we completed the production of the black hand shower sets as quickly as possible within the delivery period of 7-15 days, and finally we sent goods to him in time.When Chris received hand shower sets, he was satisfied with products and pleasant with us .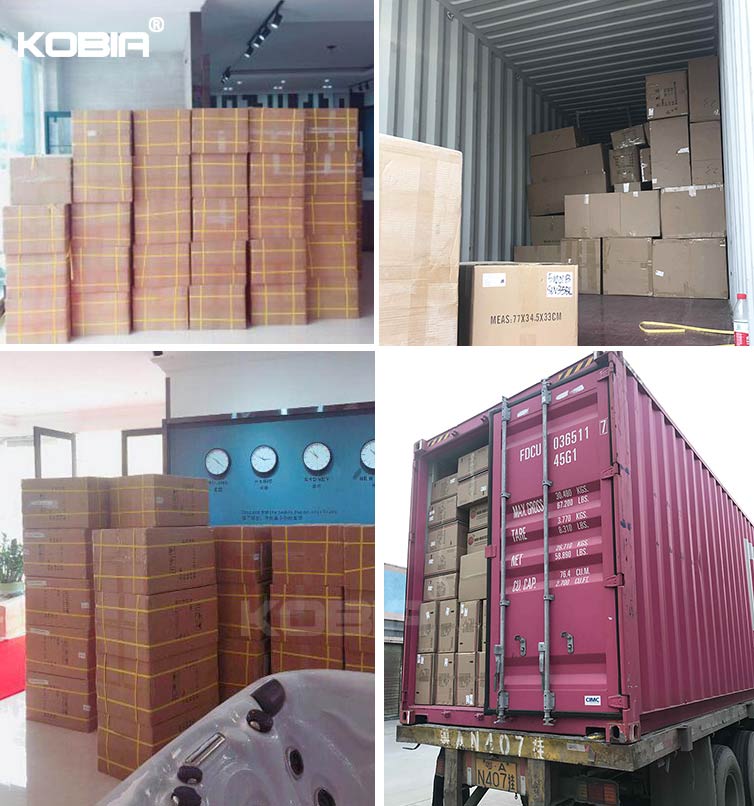 After a half of year, Chris chose to work with us again, and placed an order to us with 700 sets bathroom accessories for the hotel. These accessories were shipping by sea, workers loaded the goods in containers. A month later, Chris received the goods with satisfied, and feedback the pictures.
As we know ,if we want to provide the good service to our clients ,we need to meet these fast delivery,good package and good design products .That's great ,KOBIA all can meet you .If you are interested in our products ,pls feel free to contact us.