David and Eva were looking for a sries of bathroom products for their three projects in UK, including basins, solid surface soaking tubs and toilet with EU standard.
Fortunately, KOBIA has developed many new bathroom products, so we invited them to our showroom to test the quality. David replied us by Wechat soon, and he told us that he will come to China in Mid-November.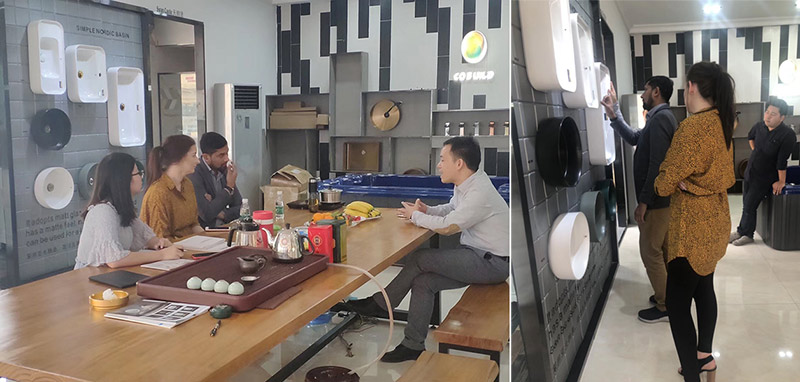 We met in the showroom in 15th NOV,2019. It was a busy day cause we have received 6 customers before. After David and Eva coming to visit our showroom , they were very interested in our new toilets, solid surface soaking tubs, basins, and and tested some of them. After 5 hours of discussion, they learned more about our products and told us that they were very confident in it. They now have three projects Hull Project, Rotherham Project and Ayton Court Project, all urgently need our products. Therefore, they can quickly confirm the product style and place orders after they return to UK.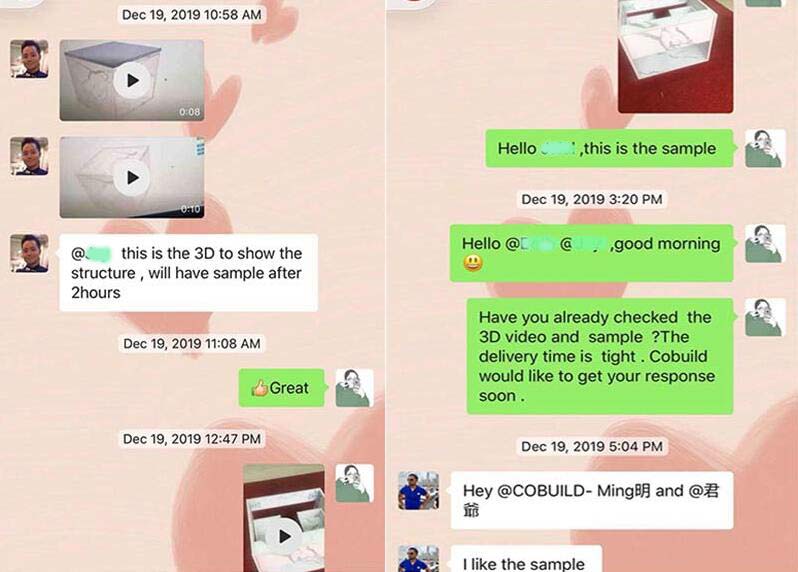 When David and Eva returned to UK, we went through a series of discussions and selection of products. After a month, David finally confirmed the product style, one of the products was a customized bathroom cabinet. For large-volume customized products, the delivery period is one month. Beside, due to Chinese Lunar New Year Holiday was approaching, the time is tight. We discussed with the them until midnight and finally they paid for the order. The next morning we arranged production immediately. Because the bathroom cabinet need to be customized, our factory made a bathroom cabinet sample in the afternoon. Everything was going on efficiently!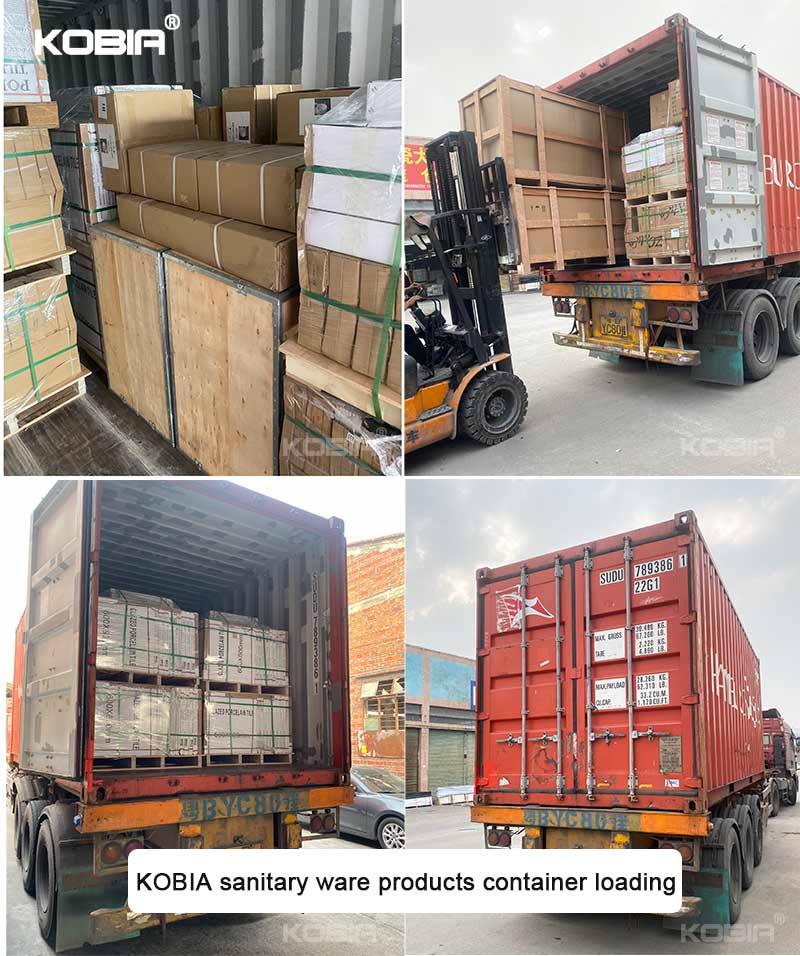 Finally, we finished the goods in advance. We sent inspection pictures to customers before shipment. The customer felt very satisfied.
KOBIA production line with solid surface soaking tubs, basins, toilets and other products, which can provide efficient one-stop shop!