Faucet is a great invention,so that we can experience fun of life and convenient,but what is the internal structure of hot and cold mixer faucet? Do you know which parts will be used when it is working?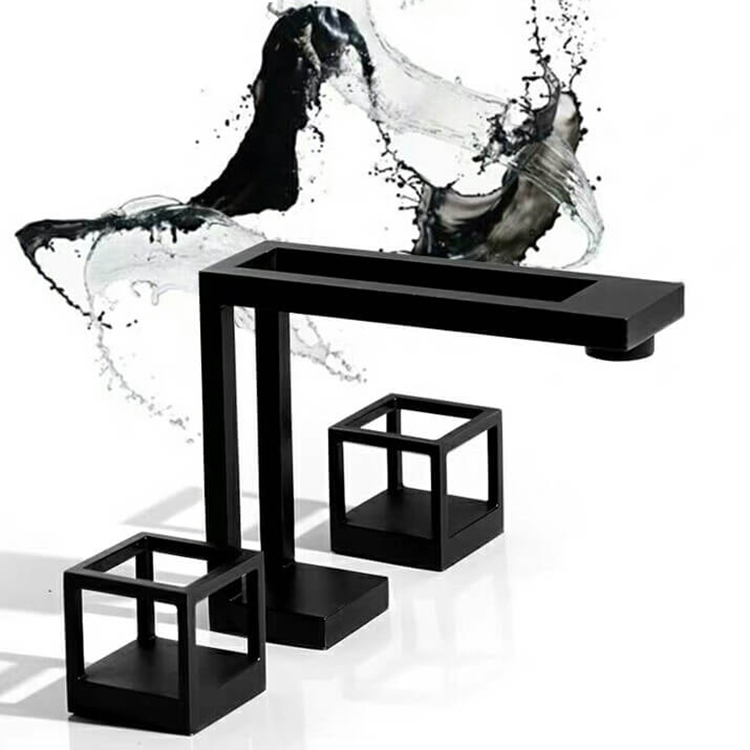 hot and cold mixer faucet mainly make up by handles, valve core,inlet and out let braidd tube,and other installation accessories. Ceramic valve working principle:generally,there are 3 holes under the bottom of the ceramic valve,one for cold water,one for hot water,the other for internal water outlet.The valve holes which for cold and hot water both have sealing ring,to guarantee in sealed condition when the faucet body is in incline,ensure that the cold tube and hot tube after cold and hot water pipe body connection to ensure hot water pipe and cold water pipe is one-to-one correspondence with the valve cold and hot hole.So the valve is mainly to control open-close of these two hole to realize hot and cold water come out.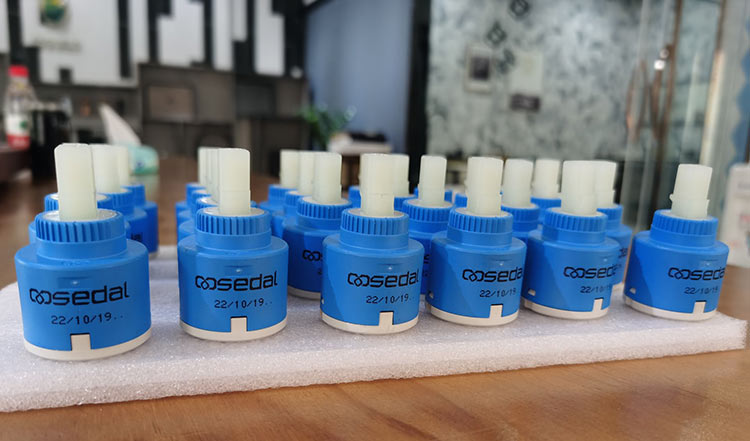 Handle drives the valve rod moving,make ceramic chip moving to make the two holes sealed,so no water into the valve.The valve sealing ring to make that water have to pass the valve and then can come out from the faucet,no water into valve,no water flow out.This is working principle of hot and cold mixer faucet.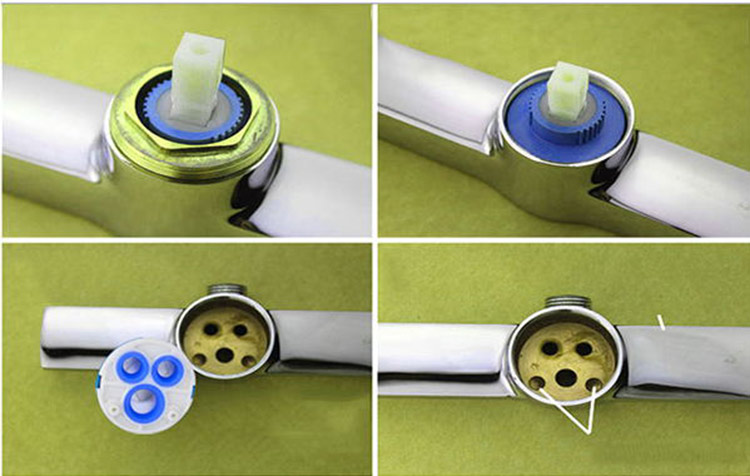 When we turn on the faucet on the hot water side, hot water hole will open and cold water hole will closed,so the hot water will flow out,this is the hot water in and out working principle.the same as the cold water working principle.if the two is opend the same time,warm water will flow out.