Kobia is already well-known in world for bathroom products.
Kobia baby spa bath tub is growing to be the first brand for manufacturing baby spa bathtub and providing related baby spa center matching wares.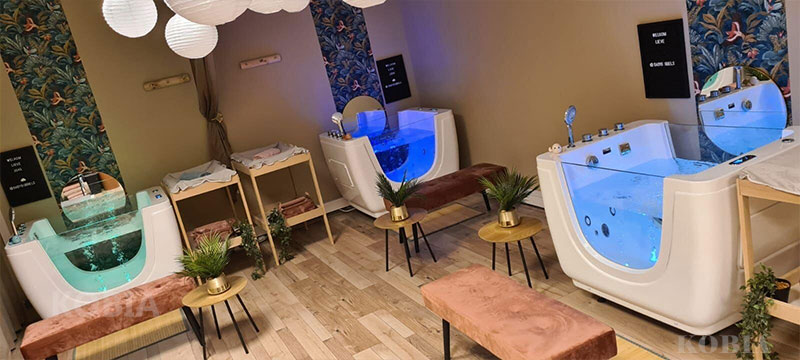 Kobia baby spa tubs are already very popular in Netherlands, Belgium,France, Germany .... but this year there are more and more Swiss baby spa demands and they told us the baby spa tubs first choice is Kobia baby spa bath tubs. Here are the main reasons listed below.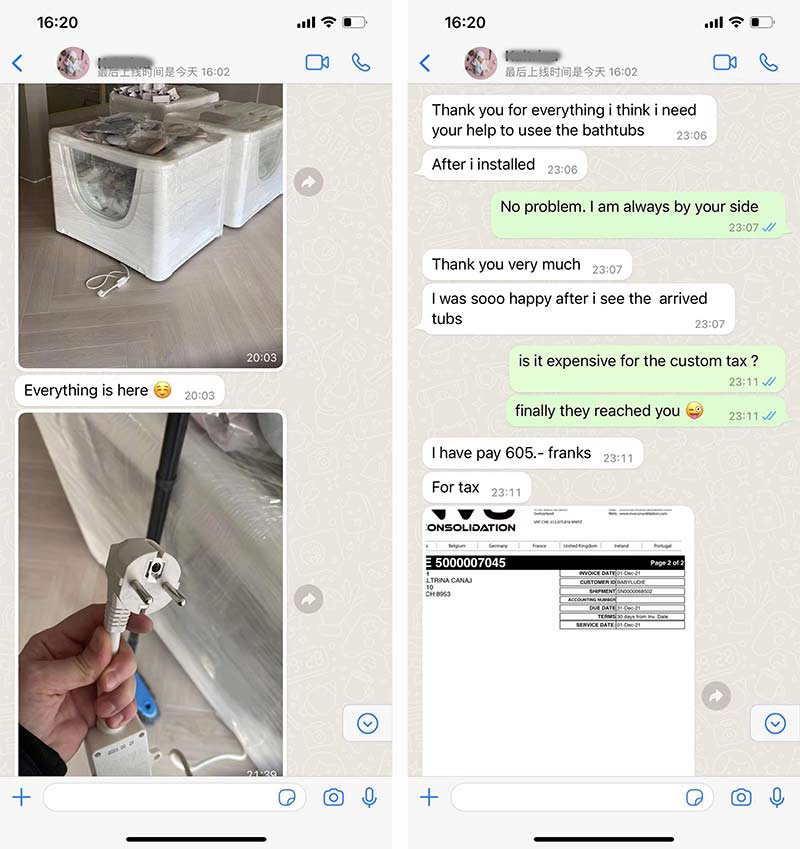 1. Kobia has a special baby spa tubs team to answer all questions and can provided the very professional quotes within 2 minutes.
2. Usually 4-6 bath tubs needed for a baby spa store or salon center so to find a best way to delivery them is very important. Kobia has established firmed relation with the shipping agents so we could provide the safe and best shipment.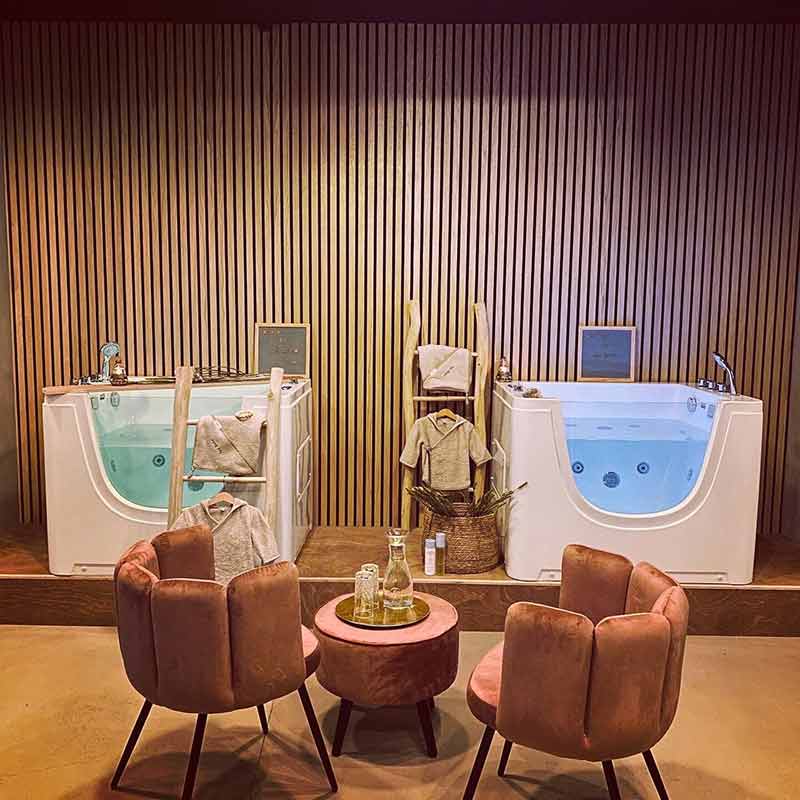 3. Kobia is very professional on manufacturing baby spa bathtubs for years,quality is guaranteed well.
We have lots of videos to show clients how to operate the functions so all could be trained once you buy the baby tubs from Kobia.
4. Kobia has sold large quantity of baby spa tubs to all over the world, we have rich experience to help customers how to prepare openning of their baby spa store.
5. After these years we know what is the core technology of the baby spa bath tubs. Even the spare parts are strictly chosen to be safe and healthy for babies. So tubs can work very well when start the baby floating spa business.
6. So many tubs we have provided for baby spas we already have rich skills on guidance owners of baby spa how to use the baby spa equipment even like the baby swimming floats, diapers.....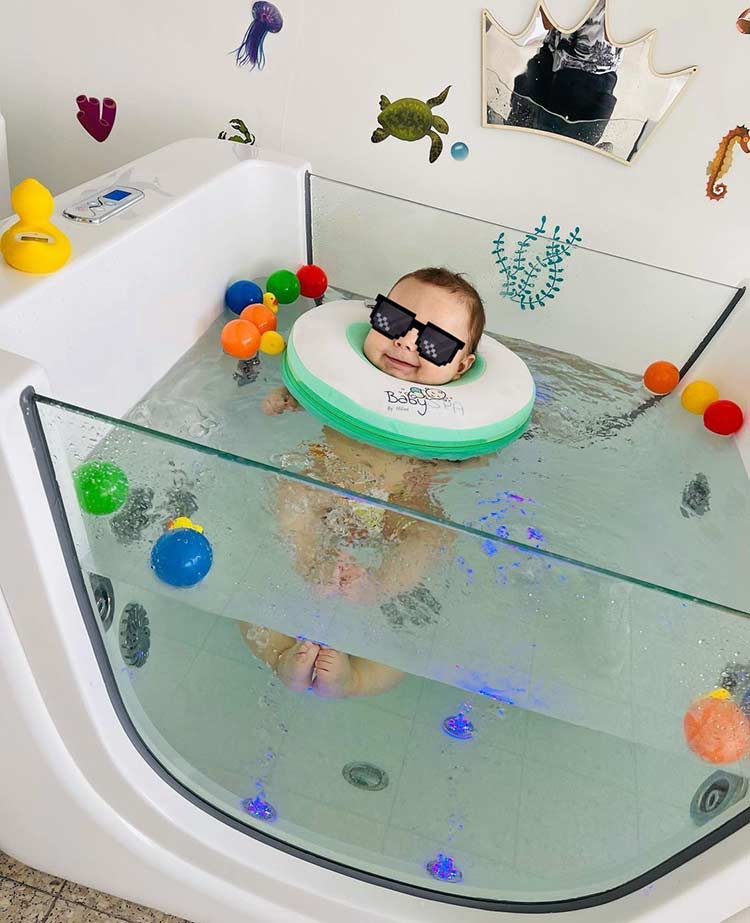 7. We have distributors in Europe to provide professional after-sales service if urgently sometimes.
All these advantages above cause so many Swiss clients to choose Kobia baby Spa bath tubs for their baby Spa stores.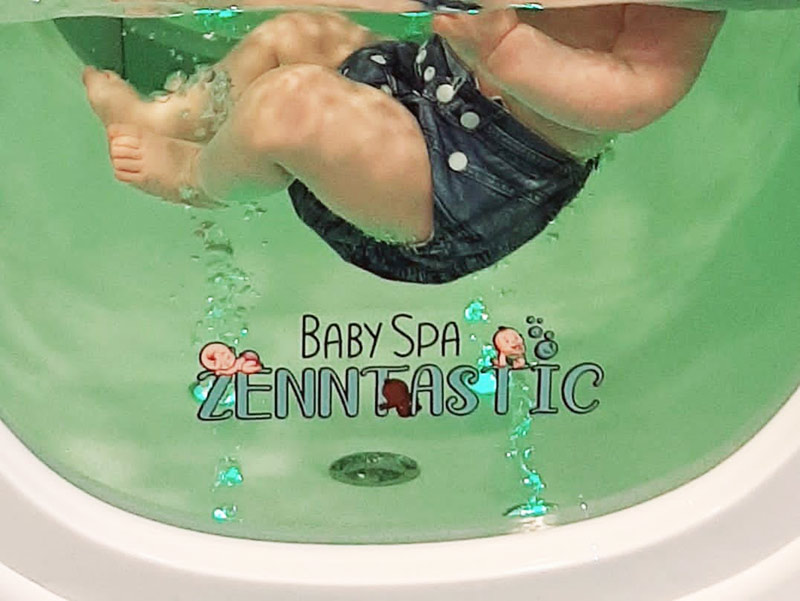 Kobia team wish to help more and more clients to have their own baby spa business and serve well all the babies around.