Glad to share that our French distribution customers place an order this month again. As he knew we set up a warehouse in Amsterdam and have some stock in it. This time he changed the operation of importing from our Chinese warehouse and shipped from our warehouse in Amsterdam, Netherlands. So he can quickly get the k-531 toddler hot tub within one week! He is very satisfied with our convenient and reliable service!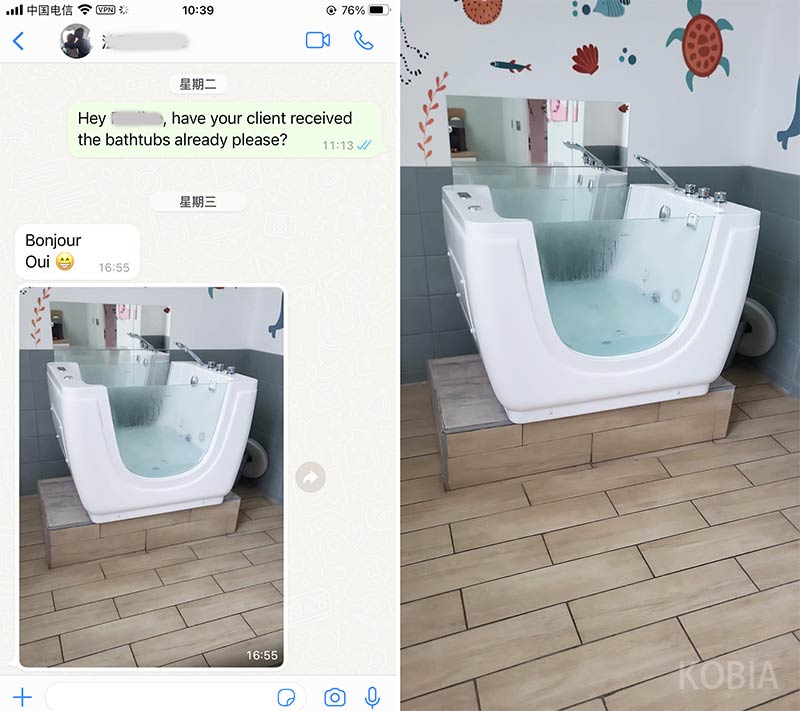 Now children are the most important thing for every family, so it is also what many families want to be able to cultivate a healthy body for their child from an early age, and the baby hot tub can be used to cultivate children from an early age, so many investors are interested in this project, then how to open a baby floating spa? What are the steps to invest in a baby floating spa? Next, let KOBIA Team briefly explain it to you.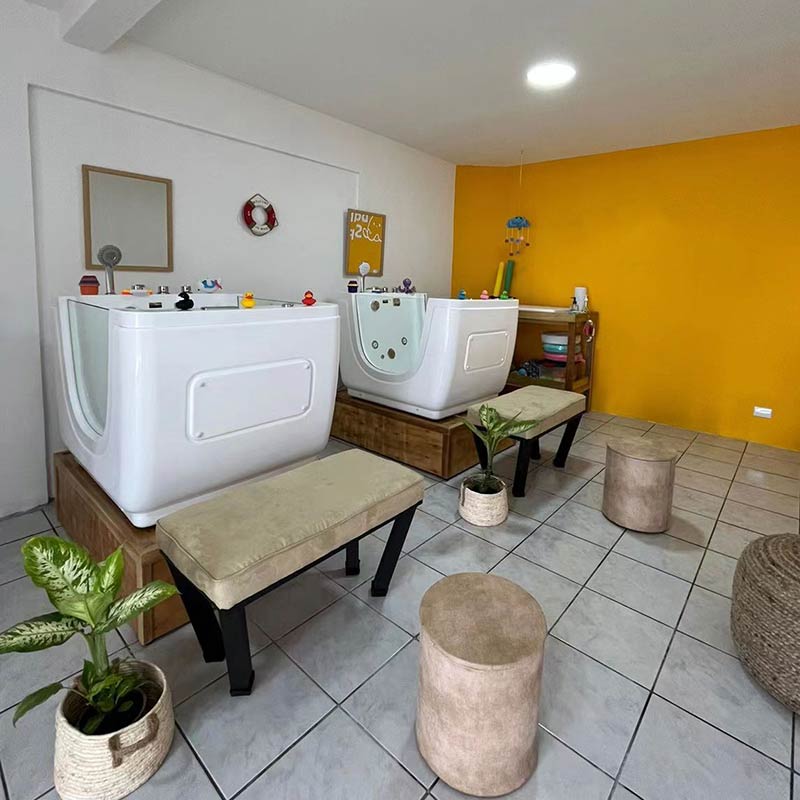 1. Maintain a constant temperature:​​
The temperature of the water should be strictly enforced according to the regulations of the swimming association, and the water temperature should be maintained at a constant temperature of 31 to 34 degrees at all times. This is different from the temperature of the adult bathtub, and a separate toddler hot tub for babies under the age of two should be set up.
2. Regular disinfection:​
Toddler hot tubs are different from adult hot tub in all aspects, and the opposite is no exception. The chemical used in adult hot tub disinfection rooms is generally chlorine. This substance is fine for adults, but it can cause harm to the delicate skin of babies, induce skin diseases in infants and young children, and aggravate children with respiratory diseases such as asthma. Therefore, baby hot tub should use chlorine-free ozone water treatment to ensure safety.
3. Water cycle:​
The water in the baby spa bathtub is circulated every hour, which can improve the water quality.
4. Baby hot tub Design:​​
In order to avoid bumping into the baby, the four corners of the baby spa bathtub must be designed into a rounded arc, which eliminates potential dangers for infants and young children to the greatest extent possible.Our model K-531 will be your good choice!
5. Toddler hot tub equipment:​​
See if the protective equipment for swimming will restrain the child, and ensure that the child is in a free state and stretches his limbs for swimming.
6. Qualifications of staff:​​
Swimming therapists in baby floating spa need to hold professional certificate, and many swimming therapists in informal toddler hot tub on the market have not been trained by professional institutions.