A luxury bathroom remodel tends to be high on every homeowner's wish list. Revamping the guest or master bath is an opportunity to create an environment that completely suits your needs and style. When imagining the ideal bathtub, the mind probably jumps to decor favorite, the clawfoot tub. While clawfoot bathtubs are here to stay, there is another option: round japanese soaking tub.
Modern incarnations of a millennia-old tradition, round japanese soaking tubs are tall and often incorporate a seat. They offer water depths of more than 22 inches deep to ensure the average adult can be submerged up to their shoulders when sitting upright. Japanese soaking tubs are available in a wide range of sizes, from single-person baths to larger sizes that accommodate multiple people.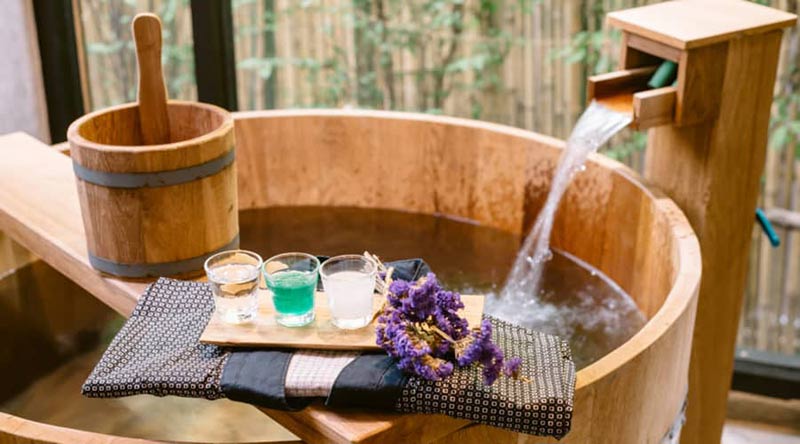 Traditional round japanese soaking tubs were built of fragrant cypress wood (Hinkoki) the same wood used to build temples. As the popularity of these tubs increased, many other materials have taken its place: cedar, stone, copper, steel, and acrylic tubs are now common.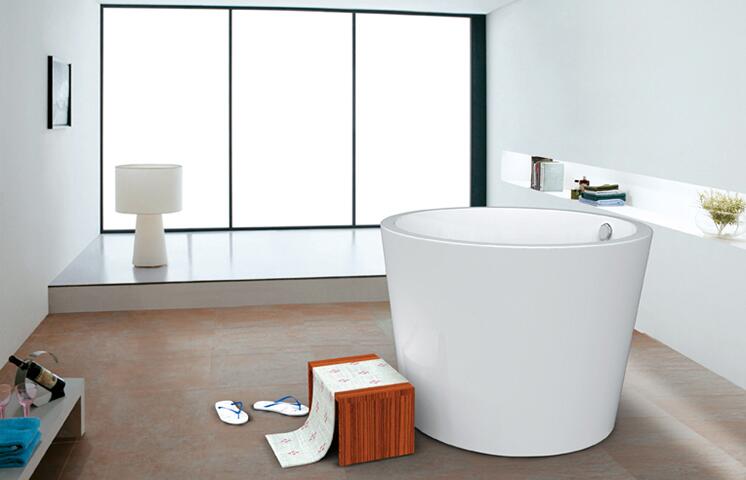 If you think that bathing while seated upright doesn't sound as relaxing as stretching out in a traditional tub, take another look at the round japanese soaking tubs on the market: they are designed to support the body, allowing you to lean back and let go.
Round japanese soaking tubs are an extension of an entire bathing culture. Several early important Japanese settlements were built next to volcanic hot springs, called onsen; there are thousands of these naturally occurring hot springs spread across the country. Outdoor bathing for health and relaxation became a way of life and eventually led to the establishment of sento.
The real joy of the round japanese soaking tub is that it is entirely dedicated to relaxation. Traditionally, all hygienic tasks were taken care of prior to stepping into the soaking tub. In Japanese culture, bathing is deeply tied to concepts of renewal — spiritual cleansing as much as physical.
One of the bonus benefits of a round japanese soaking tub is its small footprint. Choosing a soaking tub can suit a smaller bathroom where a traditional long tub would never fit. This makes them a great choice for apartments. If you have a large bathroom, the space saved with a round japanese sokaing tub can be put to good use, perhaps to include a sauna or steam shower.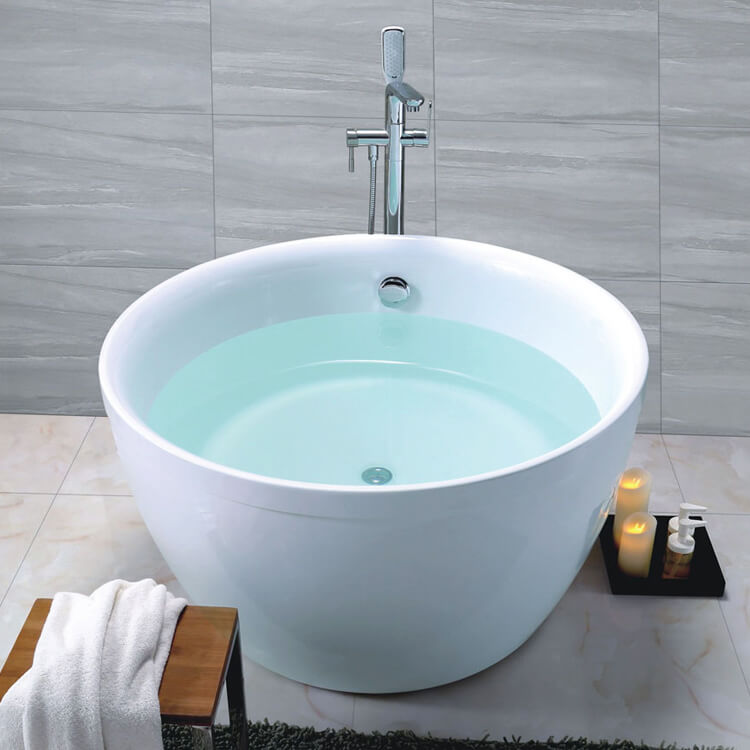 A one-person tub often uses less water than a traditional western tub of similar dimensions, but the larger round japanese soaking tubs can hold hundreds of gallons of water, and weight quickly becomes an important consideration. If you are installing a three or four person tub, especially on an upper level, you may need to reinforce the floor.