Modern stylish stainless steel bathroom sink will make your bathroom truly unique and modern.Using stainless steel bathroom sink become popular now. Installing it undermount with marble or granite countertop and you have the perfect harmony of steel and stone. The square shaped and round sink add a modern touch to the sink and allows proper drainage. This sink will look great in both commercial and residential installations.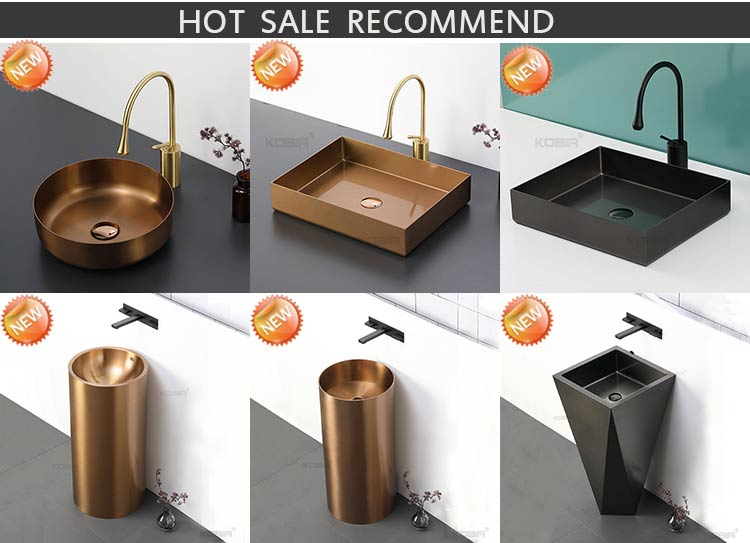 How much you know about the modern stainless steel bathroom sink ?
①Material technology of stainless steel bathroom sink : it's made of solid thick 304 stainless steel as raw materials. The steel is also highly extracted. In addation, the stainless steel bathroom sink is manufacturered by advanced machinery and equiment, the surface of stainless steel bahtroom sink is treated with brushed PVD to achieve the effect of anti-scratch, anti-corrosion and never fade, which is time-consuming and labor-intensive, Far more reliable than ordinary stainless steel sinks.
②it is easy to clean: the most prominent advantage of stainless steel bathroom sink is that it is easy to clean, no matter how dirty the soap bubble is, just rinse it with water, and it will look fresh as new.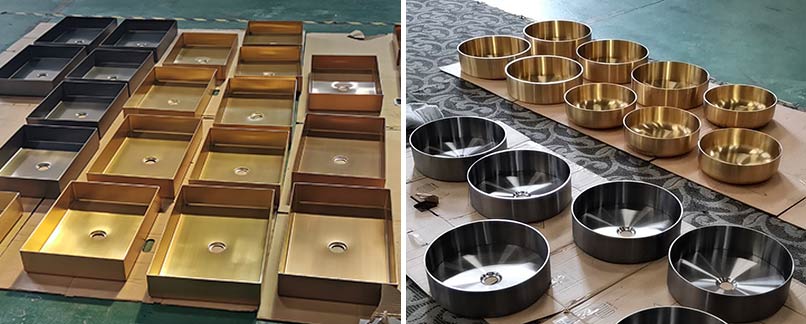 ③Stainless steel bathroom sink design: it has its unique sense of rational design of heavy industrial products, so it is a good choice to reflect the personality of the bathroom. If it is carefully matched, the decorative effect of the stainless steel basin will also exceed your expectations, which can be used to highlight a modern sense unique to the industrial society.