A New Baby Spa Shop in Turkey
Cheers! Another successful baby spa shop we had accomplished in Turkey. We received these feedback from the customer with excitement. The customer was very excited to see the quality and strong packaging of our infant spa bath tubs.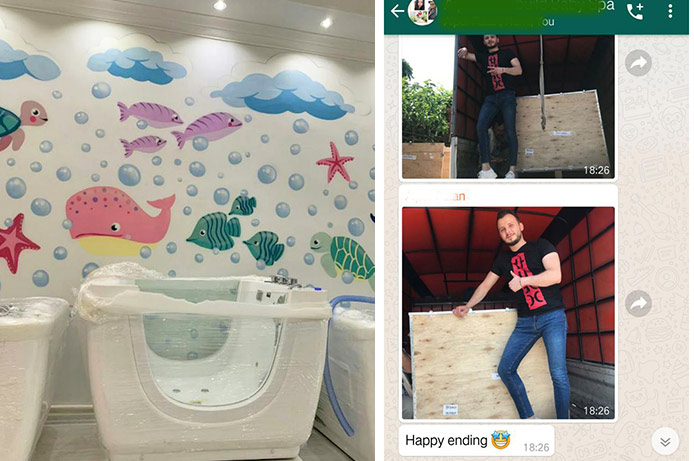 The company is named Baby Swim Spa. Our customer chose the most suitable models double-side glass infant spa bath tubs k-531 for babies and ordered 3 pieces to start their own baby spa.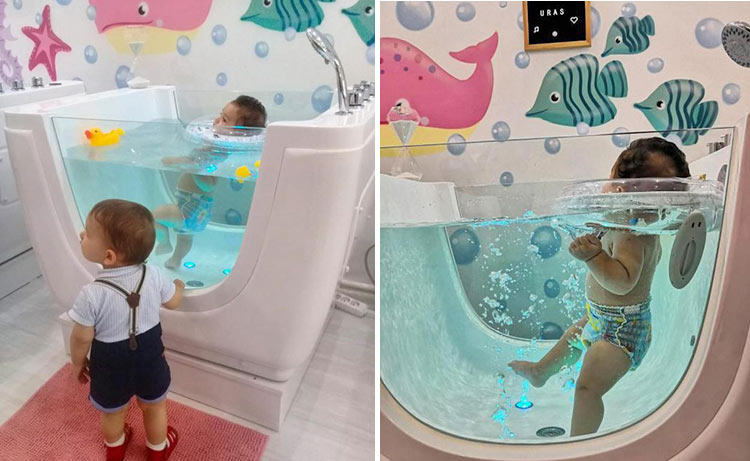 Let the babies have fun in water with soft massage and colorful lights. It is enough for a pleasant day. Our infant spa bath tubs not only good for your baby's health, but also can strengthens the love between parents and the babies. Baby spas are booming around the world, do you also have a dream of opening a baby spa center ?