It was the day on 27th,May. As per plan, we arranged with the clients who were from Canada and we received them in our showroom that day. Understanding the needs of customer's project. Our manager showed them around the showroom and introduced our new-design and hot-selling products, such as the kitchen &basin faucet, stainless steel basin sink and LED concealed shower mixer kit .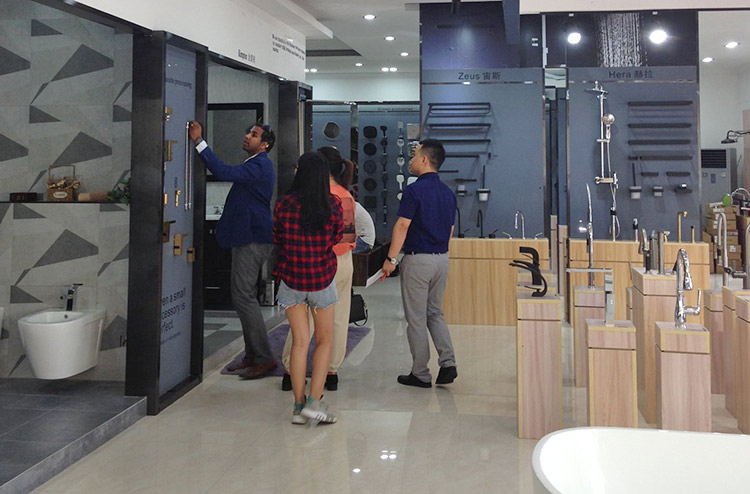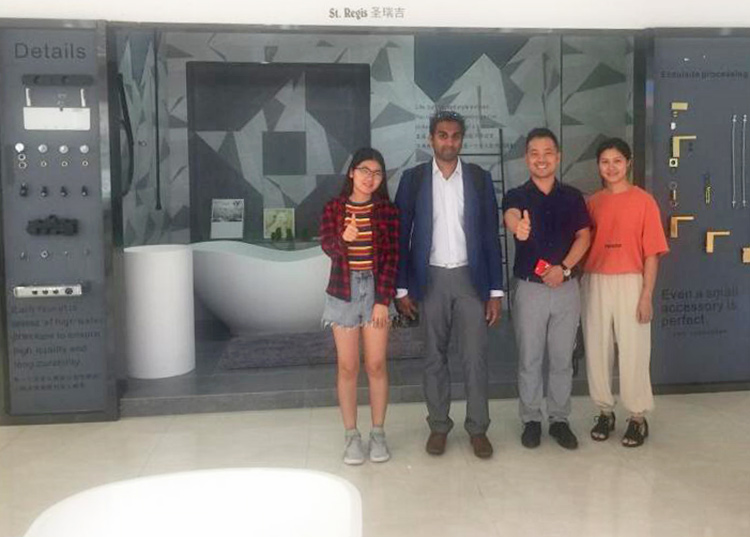 After sawing our products, the clients had a deep interest in our Chrome and Matte black basin & kitchen faucets and the LED concealed shower mixer kit with jest. They were asking our manger some questions about shower mixer kit, and our manager was professionally showing the basic concept to the clients. The clients focus on the LED concealed shower mixer kit, also checking our quality of basin & kitchen faucets, even a detail, must be perfect!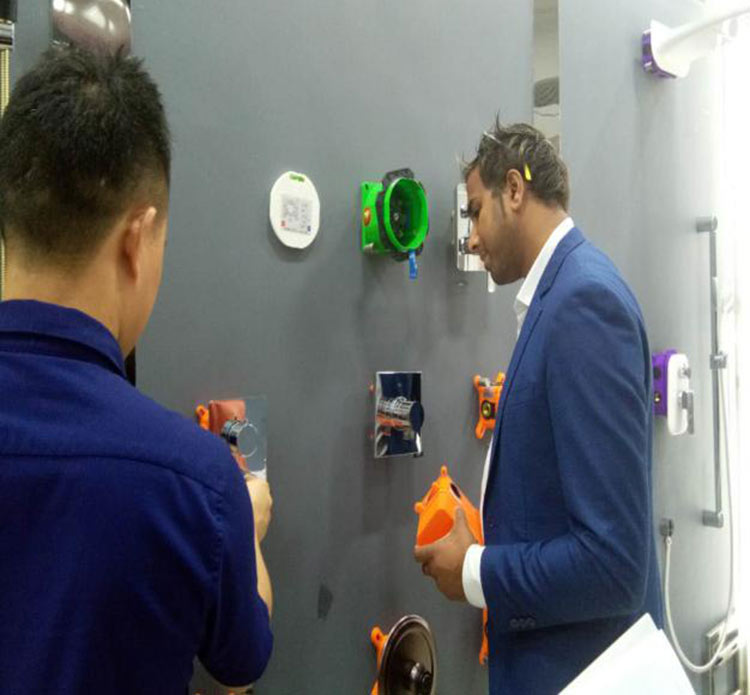 After several hours of communication ,the clients were very satisfied with our new design and cost effective products. Then they ordered 10 sets sample LED concealed shower mixer kit and kitchen faucet. What's more, they said that they do a lot of business in China and come to China every 2 month because they have container loading every month. Finally the clients expressed that they will make the larger order with us for their projects after receiving the sample and hope to build up a good long-term relation with us from now on.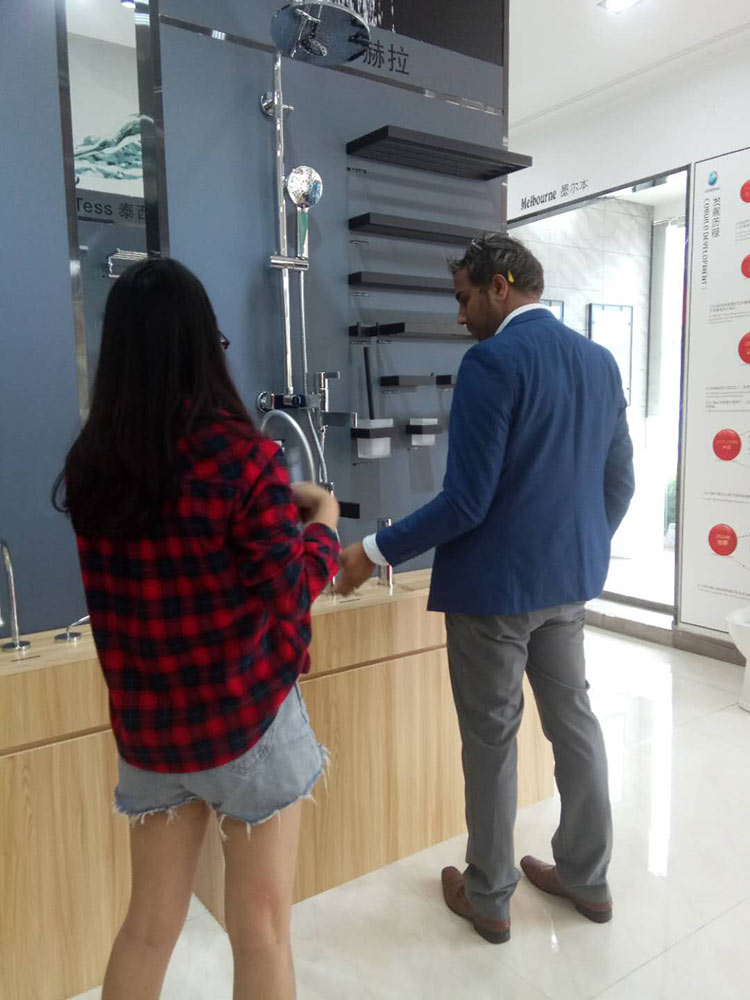 Kobia will continually provide more cost-effective and new-style products to our clients and make a strong relationship with worldwide clients.