According to the baby spa program tailored to thousands of newborn baby case from Netherland, Belgium, Switzerland, Germany etc., many parents who regular visit the baby spa that hear from healthcare institutions that their baby is ahead of regular development. There are more experts and parents have dedicated to sharing the benefits and pleasures of baby hydrotherapy by increasing opening franchise and branches. Therefore, there will be even more babies who will have the opportunity to benefit from baby floating and massage.
Kobiabath manufacture aspire to deliver increasing value within baby bath each and every day, Kobiabath's goal is to build each new born bathtub be functional and safe.
Experience Difference
Personalized design with favor music, Some babies can't adapt to the world outside the mother's  womb, new born bathtub provides immediate relief for newborn baby from colic, constipation and anxiety with their familiar songs. The music come out from the two front speaker, and they can be connected by blue-tooth of the cellphone or by USB Memory card.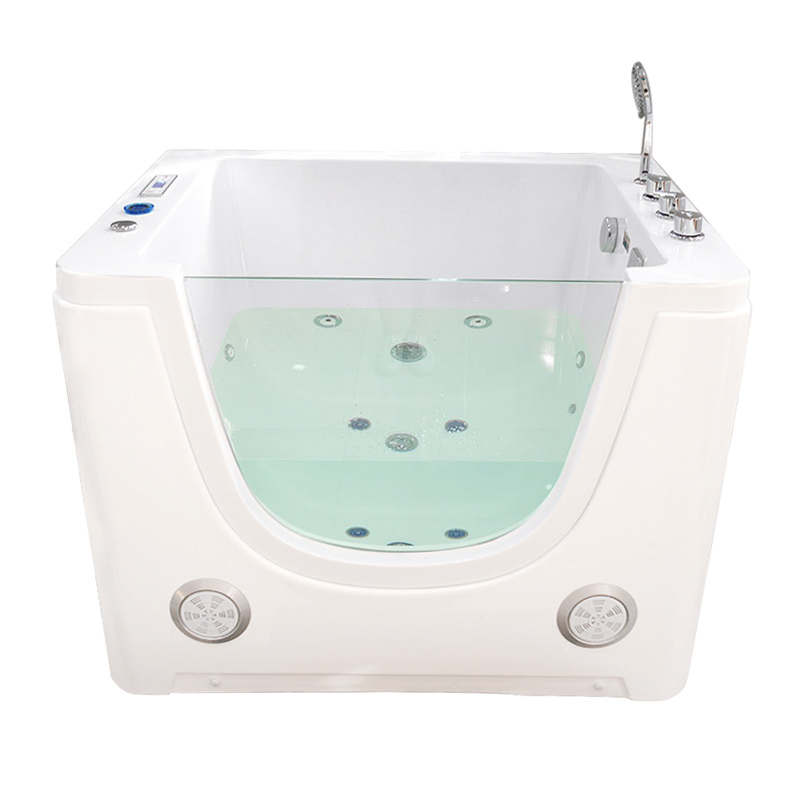 Perfecting Essential
The flow controller and filter have been improving by simple control but much durable cap plate. In addition we have reinforce the plumbing pipe with extra thickness and length. Much suitable digital panel have been attached for the baby swimming pools.
We produce stunning baby bath tub for customers, ensuring that they are safe and stylish to take home.