Square Vessel bathroom basin
Square Vessel bathroom basin constructs this Square Vessel bathroom basin from Solid Non-porous Matte Stone material. Solid Surface Matte Stone is much long-lasting than white ceramic or fireclay bathroom sink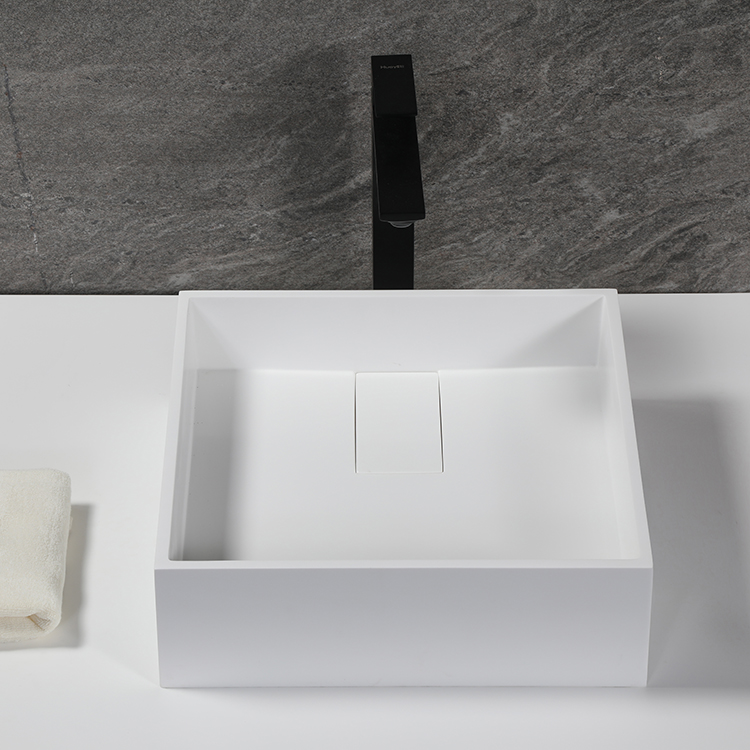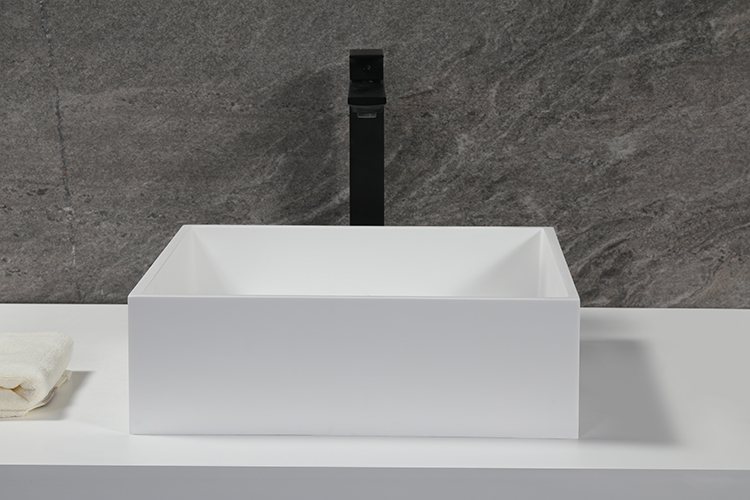 The hand-polished surface is scratch resistant and non-porous.It's a elegant stuff in your  modern bathroom interior design.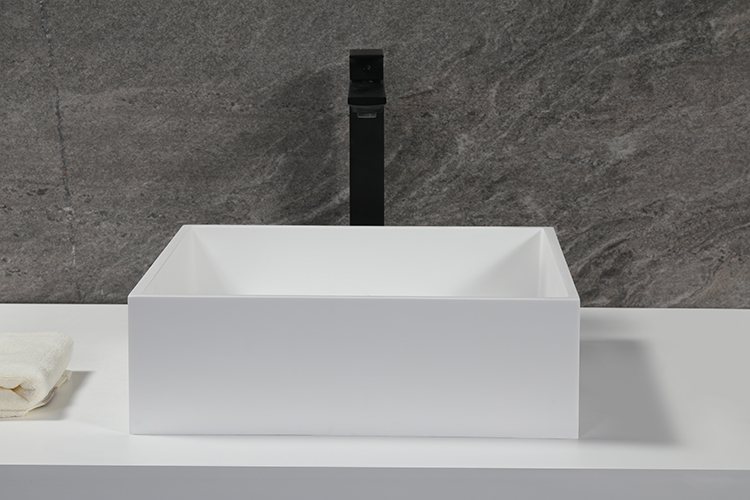 A hidden solid surface smooth panel makes the whole bathroom washbasin clean and flawless.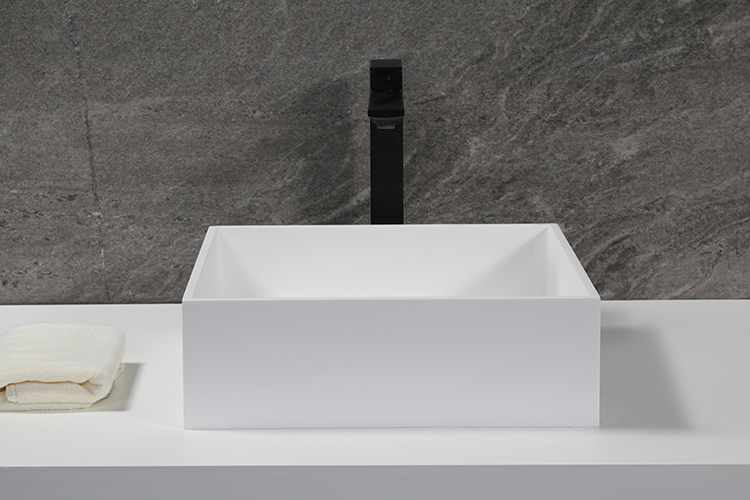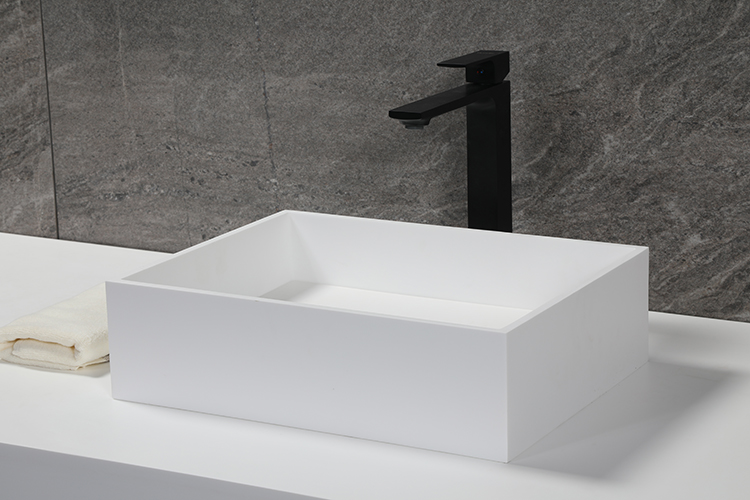 More sizes of Square Vessel bathroom basin for Interior Designer or Owner to choose what they prefer.Either rectangular lavertory  basin,round or square bathroom basin.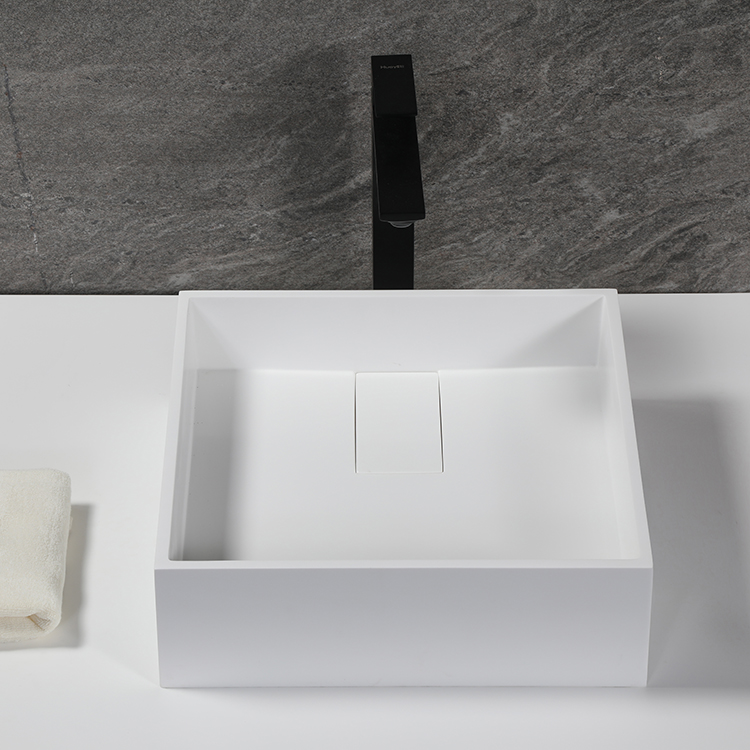 FAQ:
1.WHAT SIZE ARE THE DRAIN HOLES OF SOLID SURFACE VESSEL SINKS?
DRAIN HOLES meansure 1 3/4" diameter.
2.WHAT SIZE ARE THE OPENING OF BATHROOM BASIN?
OPENING HOLES measure 1 3/8" diameter.
3.DO BATHROOM SINKS COME WITH A DRAIN ASSEMBLY?
It may not come with a drainer. FOR Project,pls cross check with KOBIA TEAM SERVICE.
4.DO VESSEL SINKS COME WITH A FAUCE
It can be matched all kinds of KOBIA Bathroom Faucets,PLS refer to the basin faucets for selection.