Stone Resin Countertop bathroom Sink, Matte
Kobiabath Construct this Stone Resin Countertop bathroom Sink from Matte Stone Resin material. Stone Resin Countertop bathroom Sink is like du pont corian, which is more substantial and durable than traditional white bathroom sink.
  Modern Stone Resin Countertop bathroom Sink with slender edges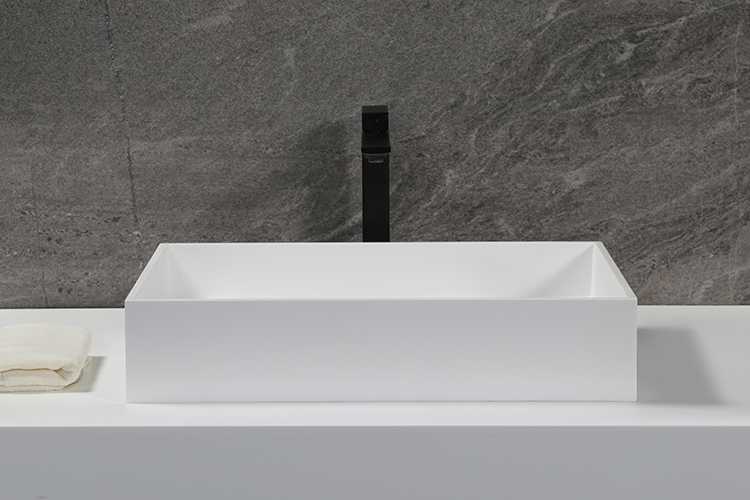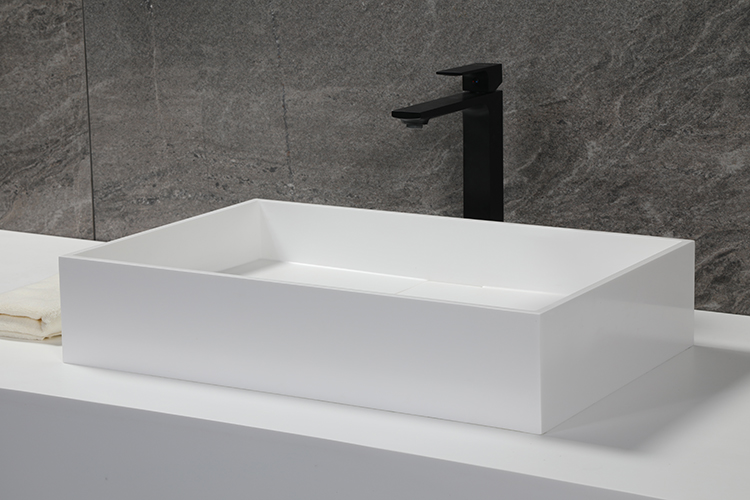 Available Width of K-S1244 bathroom Sink:15",17"20"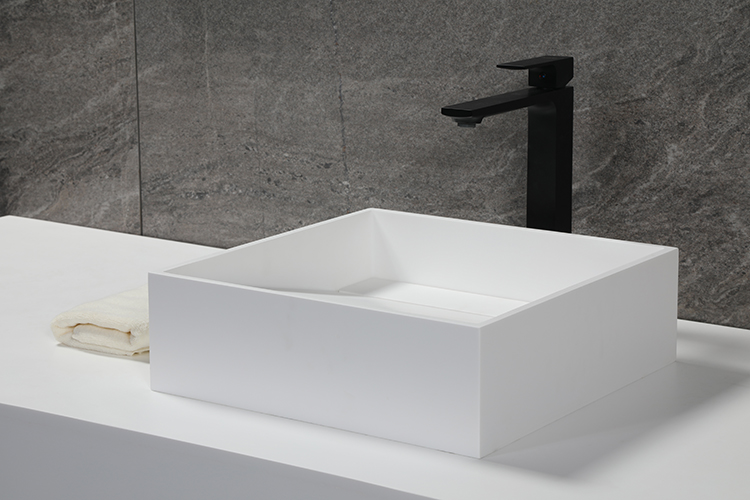 Cast Stone Resin Above Counter bathroom Sink With Vessel Faucet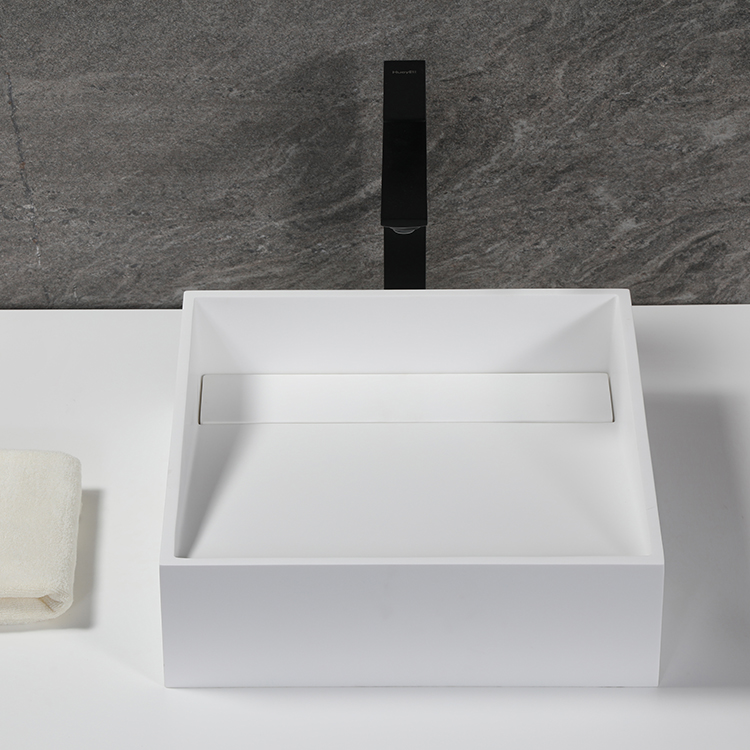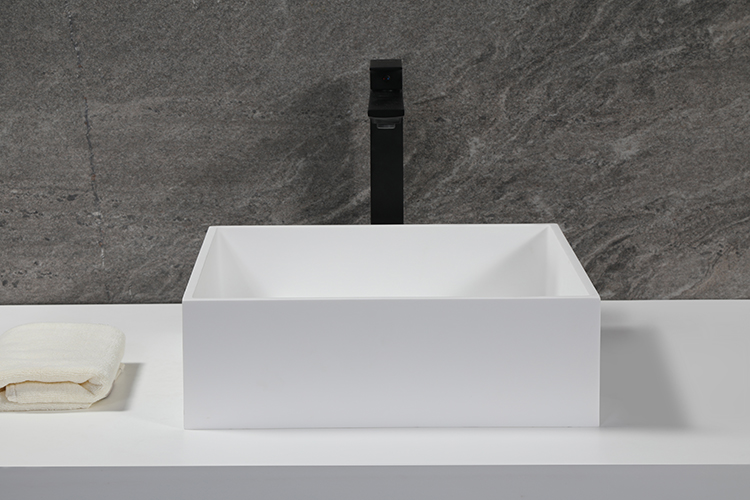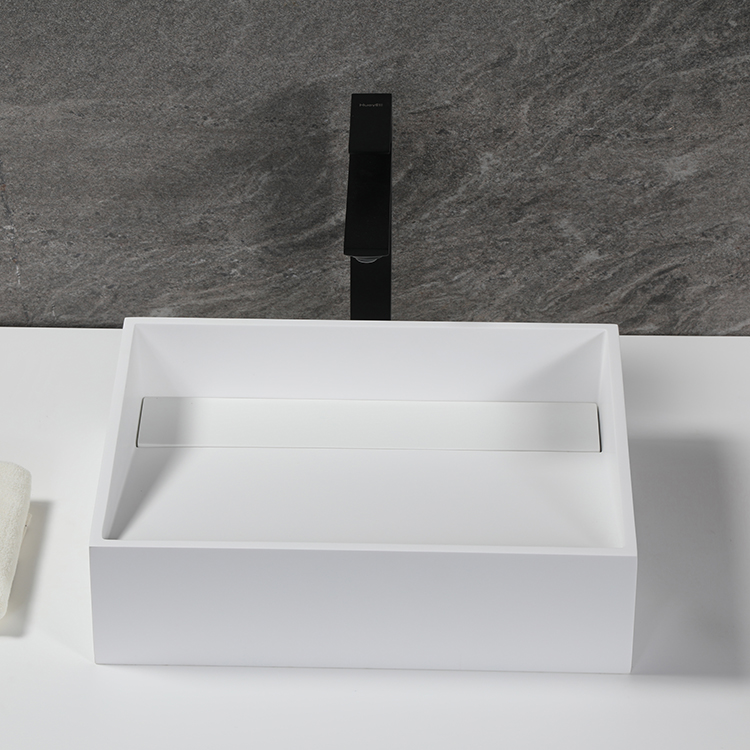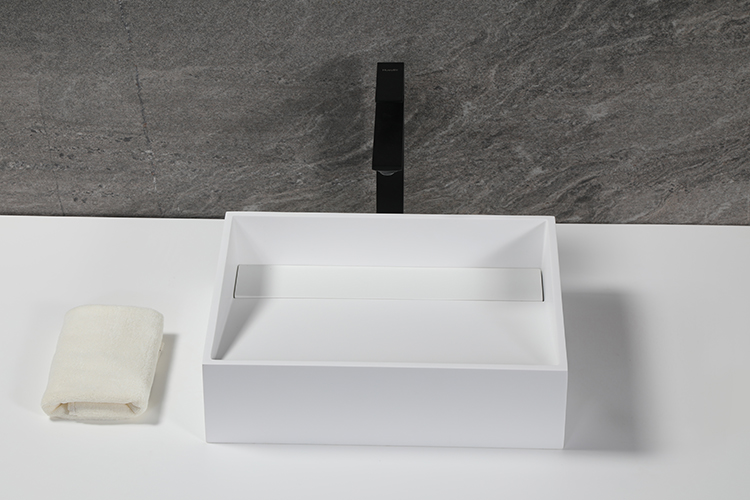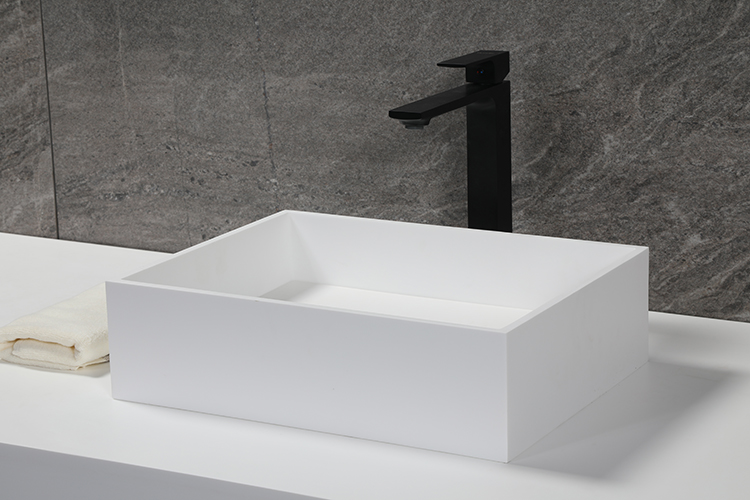 Conceal Filter with a hidden flat solid surface cover makes the whole bathroom washbasin tidy and uniqueness.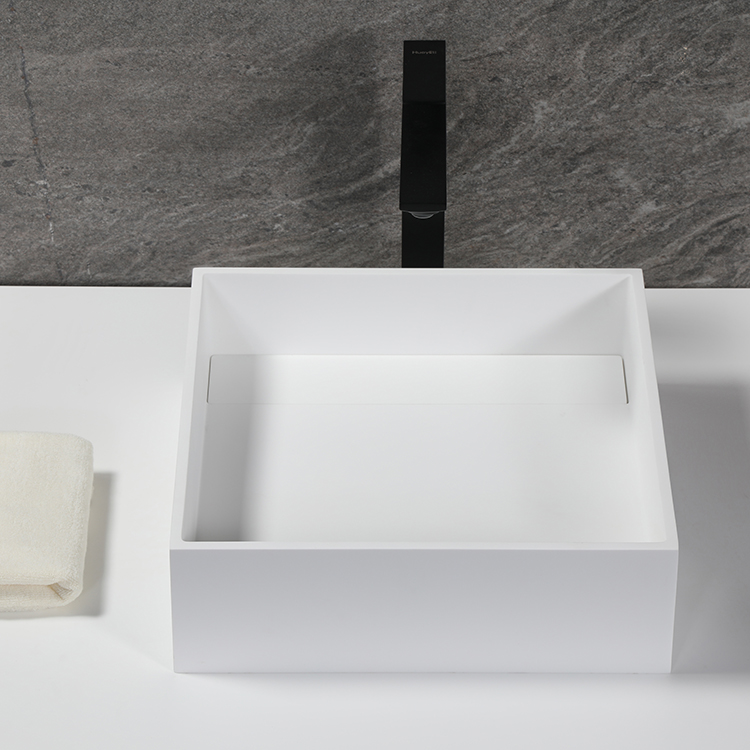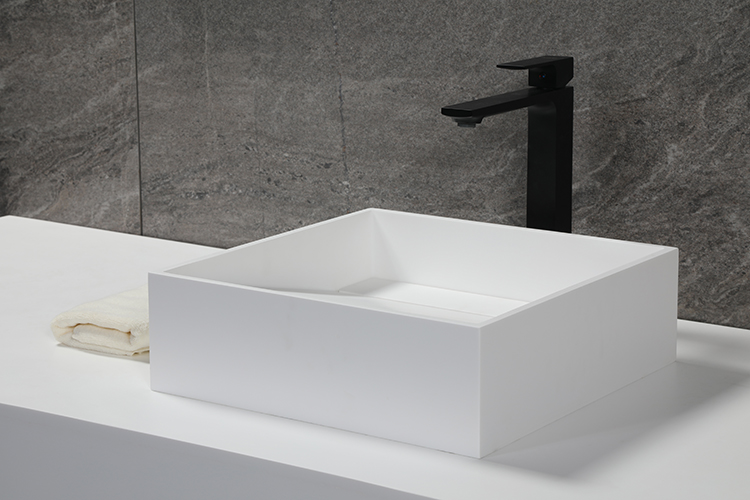 Different sizes of Cast Stone Resin bathroom Sink for Interior Design Alliance Option,
no matter round lavertory  basin or square bathroom sink with different located drainer.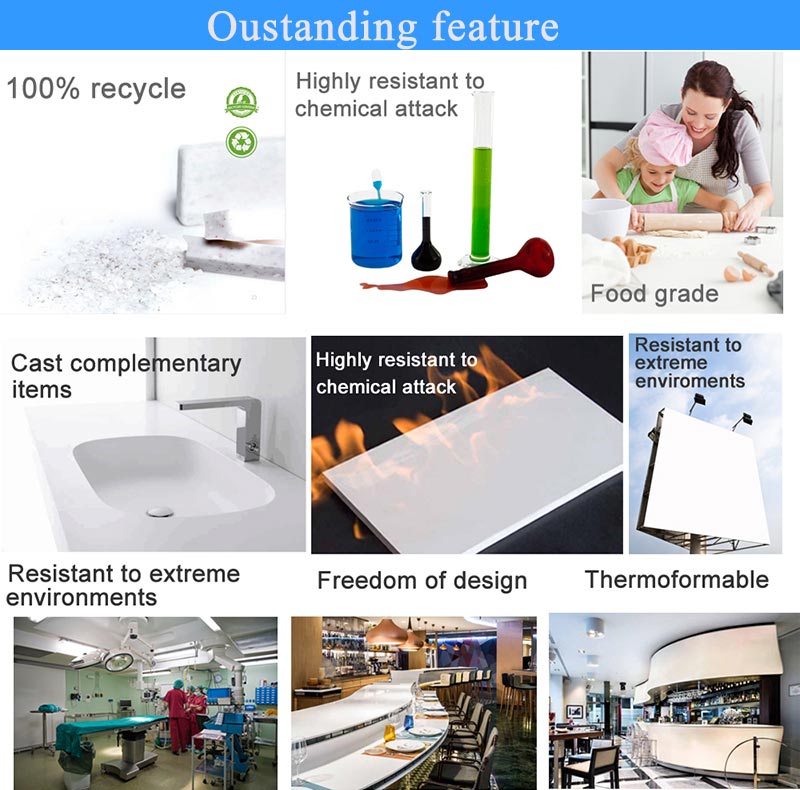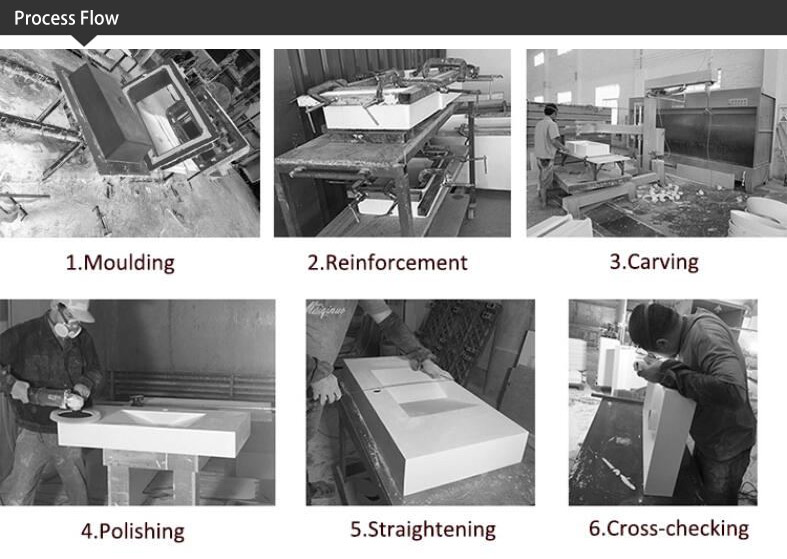 FAQ:
1.WHAT SIZE ARE THE DRAIN HOLES OF SOLID SURFACE VESSEL SINKS?
DRAIN HOLES meansure 1 3/4" diameter.
2.WHAT SIZE ARE THE OPENING OF COUNTER TOP WASH BASIN?
OPENING HOLES measure 1 3/8" diameter.
3.DO BATHROOM SINKS COME WITH A DRAIN ASSEMBLY?
It may not come with a drainer. FOR Project,pls cross check with KOBIA TEAM SERVICE.
4.DO VESSEL SINKS COME WITH A FAUCET?
It can be matched all kinds of KOBIA Bathroom Faucets,PLS refer to the basin faucets for selection.