KOBIABATH Rainfall Shower System
KOBIABATH Rainfall Shower System:
The control part (spool) of the rainfall shower system is to be buried in the wall and connected to the hot and cold inlet pipe. The outlet pipe that supplies the shower water is also connected in the wall. After the installation, only the flower is seen on the wall. Sprinkled control panel and overhead shower, the wall has no extras, it can play a neat flat decoration on the wall.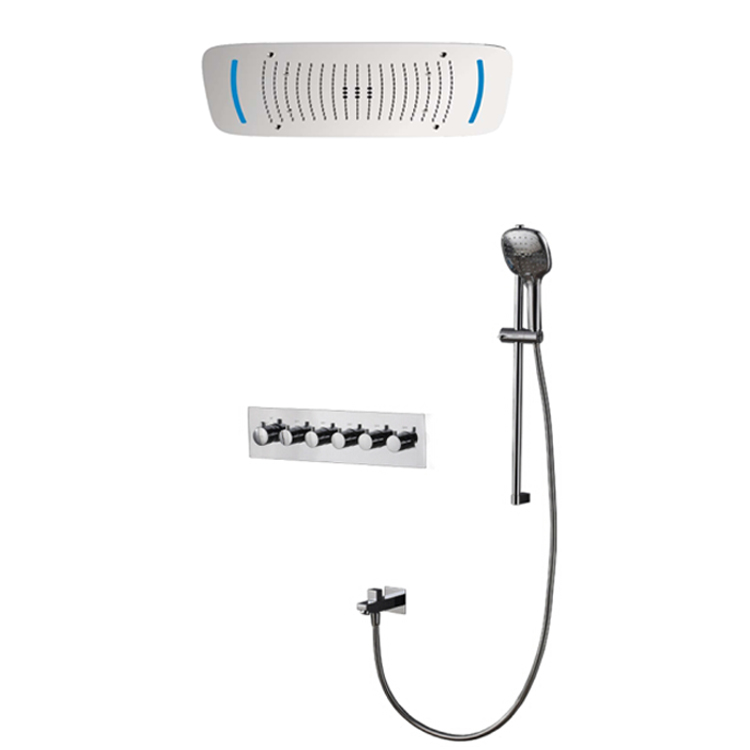 What are the advantages of rainfall shower system?
The overhead shower with shower is optional, and there are a variety of large-caliber shower heads. For example, the 400mm large-diameter overhead shower from the KOBIABATH Rainfall shower series can easily meet the needs of large-area shower water. Showers are an irreplaceable shower experience. After the installed shower is installed on the wall, only the shower and control switch are left on the wall, which does not take up too much space in the bathroom. It is visually simple and elegant.