Rectangular built in bathtub in Reethi Beach Resort, Maldives
Located the north-east of Baa Atoll on tiny Fonimagoodhoo Island measuring just 600m by 200m, the exclusive Fonimagoodhoo Island Resort offers 30 villas in 3 different styles, both over the water and on the beach. Measuring just 200 metres by 150 metres, the lush island is home to one of the most pristine, colourful and lively house reef in the Maldives.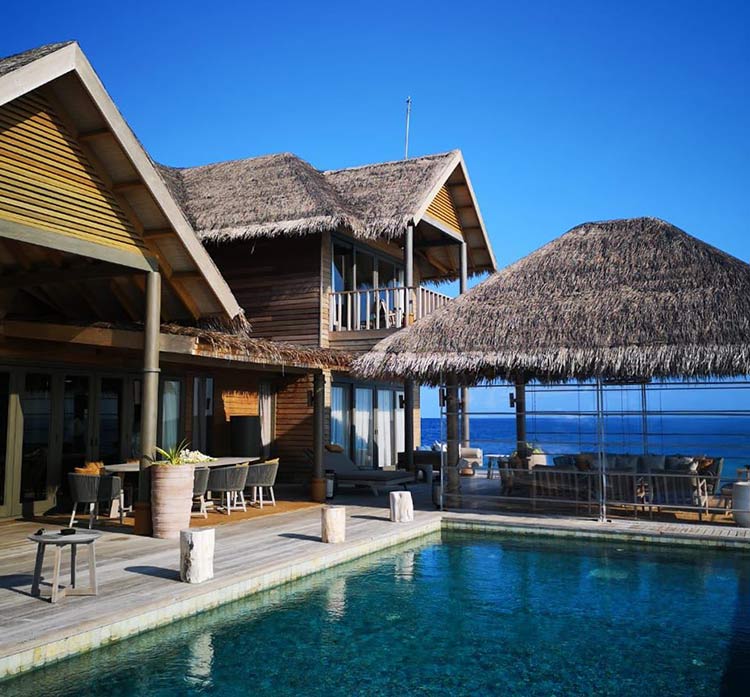 The beautiful natural elements of the Maldives are perfectly combined with modern architecture and amenities, cater for a worldwide clientele, predominately from continental Europe and the UK. Some 30% of our guests are repeat visitors and 15% are divers.Scattered around the island's most beautiful locations, each of the villas boast their own distinct designs, making use of traditional Maldivian architecture.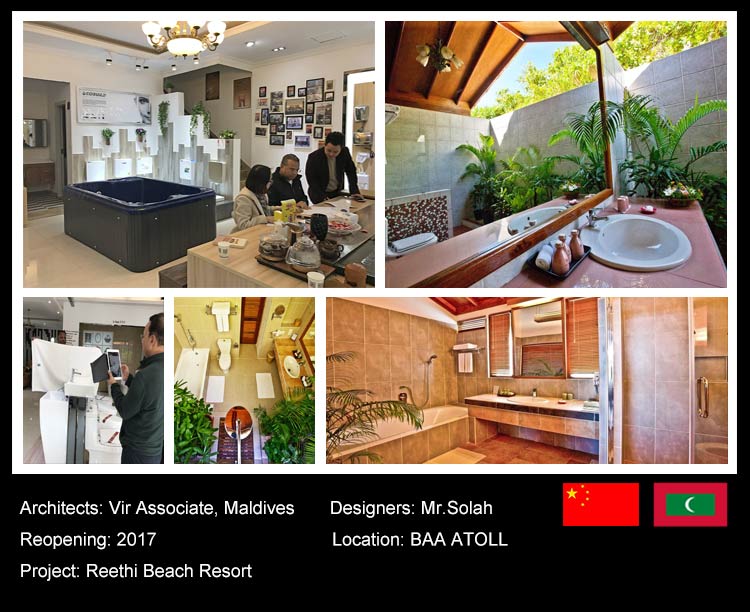 COBUILD Ceramic Sanitary ware, Faucets and Rectangular Built in Bathtub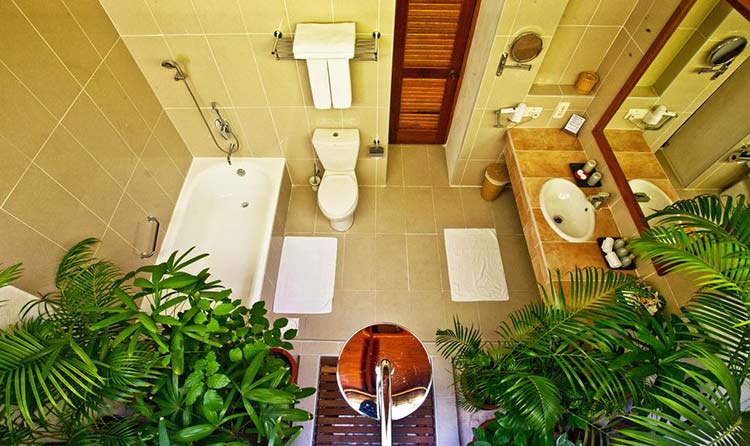 All the resort's bungalows are finished to an extremely high standard with quality fittings throughout, including COBUILD ceramic sanitary ware, faucets and wellness products. Rectangular built in bathtub invite guests to lie back and relax whilst enjoying their beautiful surroundings, and are matched by wash basins and WCs from the same collection. Reethi Beach Resort Ranked as One of the World's Best Honeymoon Destinations. Reethi Beach Resort organized for this year's World Tourism Day, an island cleaning session of the island B. Dandhoo together with the help of several fantastic guests!