Freestanding bathtubs are in trend because of their versatile design and functionality. With technology slowly creeping into our bathrooms as well the freestanding bathtub has been given a modern twist with the square freestanding bath. The square bath gives your bathroom a subtly edgy look. Its unusual shape works wonders to your room and makes a bold statement. The baths come in a plethora of colors and designs so that you will be spoilt for choice. There is also a wide range of styles like single or double ended, slipper and pedestal for you to choose from.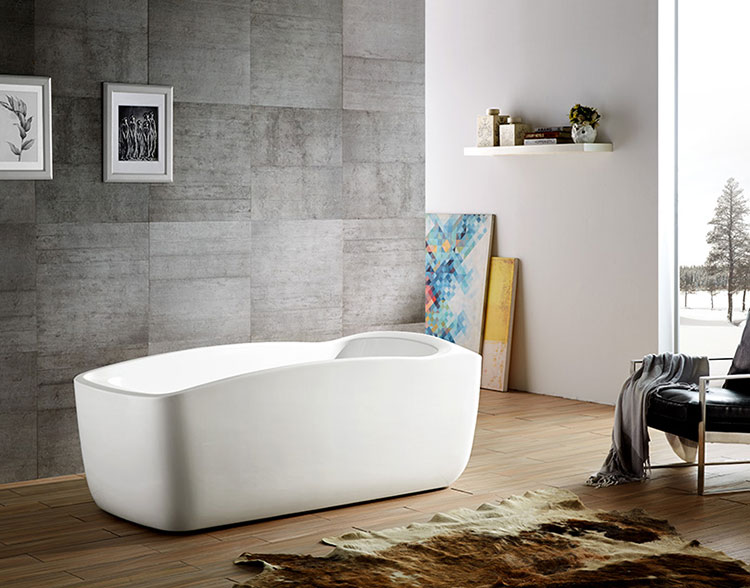 If you are looking for an invigorating lounging experience, then you should go for the square freestanding bath. Their curved edges and sloping ends make them snug for your back and neck allowing you to recline at ease. There is ample space in it for you to soak your whole body comfortably. Some larger models even allow you to share it with your loved ones. The faucet can be attached on either side or in the middle of the tub on the edges if you want to share it. With the faucet halfway through it is easy to reach from any side and great to bathe your kids.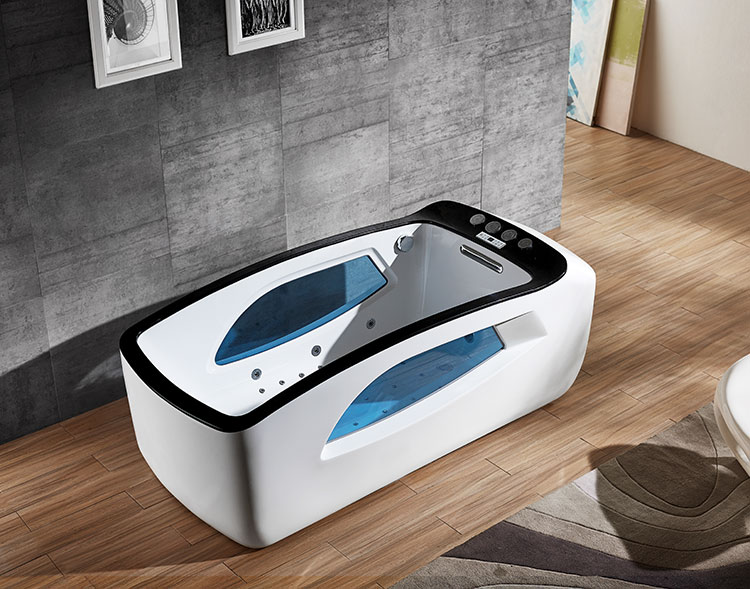 Acrylic square bathtubs are very popular among the younger generation because they not only make the bath light it also retains heat very well all the while looking simply stunning. Because of their freestanding nature, you can almost place it anywhere in your bathroom. Make it the star of your bathroom by putting it in the middle of the room.
Internal depth of the square bath is excellent letting you soak your entire body. Lounge with a book in hand or play some music and retreat into the tranquil spa-like environment in your home courtesy of the square freestanding bath. Owing to its exquisite and unique square design these bathtubs add a certain degree of sophistication to your bathroom. With it, stylish curves and sleek finishing these baths exude class and elegance. They also make the room they are in appear larger.
As with most freestanding bathtubs, you can place it anywhere. Seclude it to a corner if you wish or make it the center piece of your bathroom. Hang a chandelier above to give it a complimentary touch. You can even keep it beside a window or a fireplace. The versatility of this bathtub will astound you. The square freestanding bath mixes old world charm with modern styles to give you the best of both worlds. It is not just a bathtub anymore it's art in your bathroom.